With 2002 came some of the most iconic movies that are still discussed today. Films such as "The Lord of the Rings: The Two Towers," "Spider-Man," and "Harry Potter and the Chamber of Secrets" not only defined a generation but made box office records that are yet to be broken. It's no wonder that people are still passionate about these films almost 20 years later. Here is a list of the 10 best movies from 2002.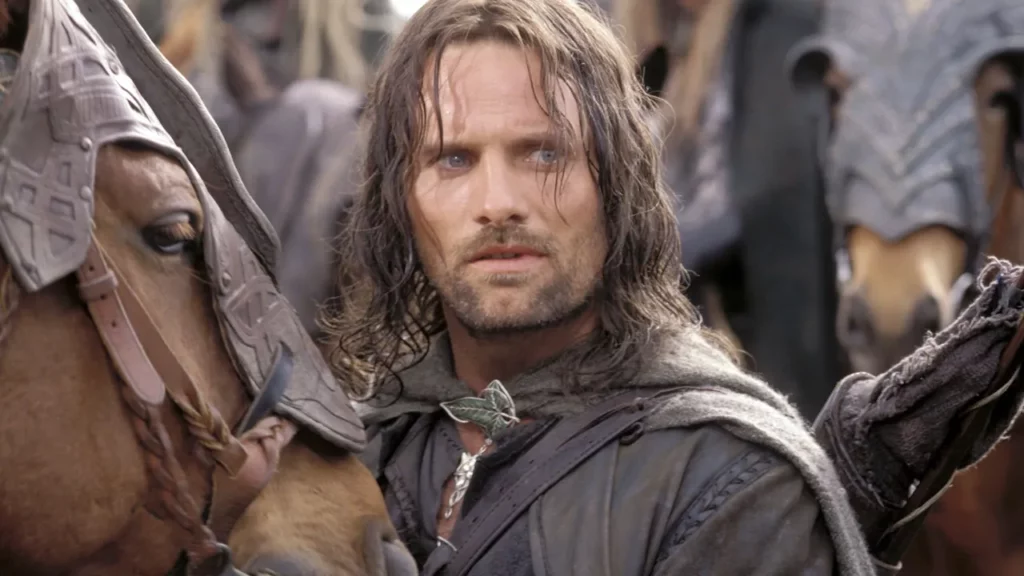 The Lord of the Rings: The Two Towers was a cinematic masterpiece released in 2002. It was one of the highest-grossing films of all time, and its impact is still felt in modern culture. It featured strange tools, unique creatures, and mesmerizing landscapes that epically shone on the big screen. The story captivated audiences with its fast-paced action, engrossing characters, and thrilling plot twists. Its revolutionary visual effects were also praised, making it one of the best movies from 2002!
Star Wars: Episode II – Attack of the Clones took the Star Wars saga to all-new heights, introducing some mind-blowing conundrums and thrilling plot twists. It was full of action, adventure, and romance between Padme and a young Anakin Skywalker. Your eyes will be glued to the screen from beginning to end as we witness Anakin's fall from innocence and Jedi pursuits into something far darker. The scope and scale of this movie are beyond incredible, as it touches on themes of betrayal, identity, and destiny that still resonate today. It's truly an amazing chapter in George Lucas' cinematic space saga – a familiar journey with a thrilling new twist that you won't want to miss!
Released in 2002, Harry Potter and the Chamber of Secrets is a quintessential part of the beloved Harry Potter franchise. Whether it's the exhilarating Quidditch match on broomsticks, or the page-turning exploration of secret Hogwarts chambers, this film offers something special. Everyone from die-hard wizardry fans to newcomers can appreciate its grand adventure culminating in a thrilling showdown with Tom Riddle. Harry Potter and the Chamber of Secrets quickly ascended to take their place amongst the ranks of some of the best movies from 2002!
Spider-Man was an absolute phenomenon when it was released in 2002. The unique blend of familiar characters and brilliant special effects combined to create a transcendent movie experience. Tobey Maguire's endearing performance as Peter Parker captured the heart of audiences of all ages. At the same time, Willem Dafoe's over-the-top portrayal of the villainous Green Goblin made for a truly epic superhero showdown. It's no surprise that Spider-Man is often cited as one of the best movies from 2002. Whether you're looking for a thrilling adventure or a great story, Spider-Man will surely delight you.
One of the greatest movie experiences of all time can be found in the 2002 box office hit Catch Me If You Can. Directed by the incomparable Steven Spielberg, this riveting and highly entertaining drama follows the story of Frank Abagnale Jr, a teenage con artist whose ingenious schemes reach extraordinary levels. Frank managed to pass himself off at just sixteen years old as a Pan Am pilot, a doctor, an attorney, and more. Audiences were on the edge of their seats during each dazzling display of deviousness and magnetism portrayed in his remarkable performances. Alongside the skilled dramatics and clever narrative storytelling this film offers viewers an incredibly thrilling journey down an unforgettable road that ultimately rewards all with remarkable satisfaction.
The Pianist is one of the best movies from 2002. Directed by Roman Polanski and starring Adrien Brody, this heartbreaking drama tells the tale of a Jewish pianist struggling to survive the Nazi occupation of Warsaw during World War II. Presenting a vivid and harrowing picture of life under Nazi rule, The Pianist rightfully earned an Academy Award for Best Director in addition to a BAFTA and seven other Oscar nominations. Brody's performance as the lead character is gripping, portraying his courageous story with immense power. An emotionally stirring and historically significant film, The Pianist is truly one of the greatest movies from 2002!
The 2002 movie Signs is considered a classic by many due to its artful blends of science-fiction and horror elements. With Mel Gibson as the leading protagonist and Shyamalan at the helm, this spooky movie takes viewers on an adventure like no other. The intriguing story full of suspense and a gripping score makes it easy to understand why this film has become one of the best-rated movies from 2002. Taking audiences on an emotional roller coaster full of masterfully constructed plot twists, Signs is sure to keep you engrossed until long after the credits roll.
"My Big Fat Greek Wedding" is an incredibly heartwarming film that never fails to bring a smile to my face. I was so impressed with how it depicted a culture unfamiliar to me – one of vibrant energy and rich tradition- while highlighting how families from different backgrounds can come together in celebration. It captures the whirlwind of emotions associated with getting ready for and attending a wedding, encapsulating all that excitement within the backdrop of detailed rituals. The interaction between those two worlds makes for great storytelling, where I've found myself laughing out loud through each viewing!
Panic Room is an amazing movie from 2002 directed by David Fincher and starring Jodie Foster. The movie follows the story of a family who finds themselves in an unimaginable situation with limited options for safety and protection. We see our protagonists face incredible obstacles as they make their way through the mysterious panic room to where they hope to find ultimate security. Along the way, we get incredible insight into this dense and mysterious story that will have you on the edge of your seat throughout its entirety. It's a movie that provides intense excitement while leaving you questioning what will happen next.
The Bourne Identity is widely recognized as one of the most impactful movies from 2002. The thrilling action sequences, smartly written plot and Matt Damon's memorable performance took the world by storm and helped elevate the spy movie subgenre to new heights. Its influence can still be felt today in many modern spy thrillers. If you're looking for a classic thrill ride of espionage and excitement, then The Bourne Identity is the movie for you.
These are the best movies from 2002. If you haven't seen them, you need to check them out! Reelgood.com is a great resource to find these movies and more. So what are you waiting for? Go watch some great movies!