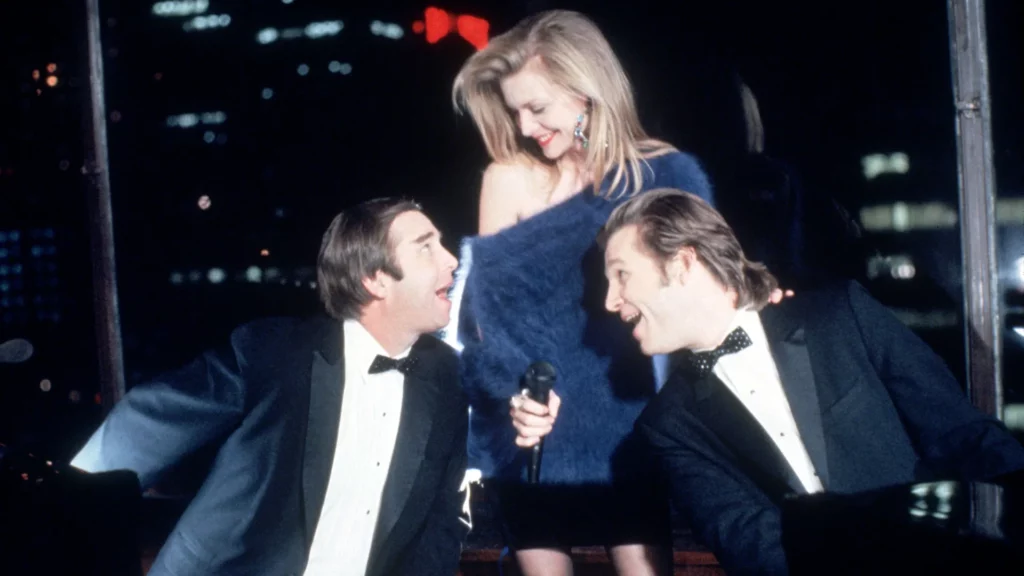 As the 80s came to a close, 1989 saw the release of some of the most iconic films in cinematic history. From the iconic Batman to the beloved Little Mermaid, 1989 was a year for movie magic. However, some gems may have been overlooked in this classic cinema year. In this article, we will explore some of the best movies from 1989 that you may have missed.
These Best movies from 1989 are not streaming in your country?
Any of our picks not streaming in your country? ExpressVPN unlocks Reelgood and all of your streaming services, giving you access to all movies and TV shows from around the world. Stream them from anywhere with a 30-day money-back trial from ExpressVPN.
Unblock Streaming with ExpressVPN (3 months free for Reelgood users!)
Connect to a US or UK server via ExpressVPN.
Let ExpressVPN run in the background as you watch all of your movies and TV shows, securely and with no throttling or bandwidth limits.
The Fabulous Baker Boys is a romantic drama about two brothers, Jack and Frank, struggling to keep their piano lounge act afloat. When they hire the talented but troubled singer Susie Diamond to join them, their lives are forever changed. The film stars Jeff Bridges, Michelle Pfeiffer, and Beau Bridges in outstanding performances that earned them Oscar nominations for Best Actor and Supporting Actress. The Fabulous Baker Boys is a timeless classic that showcases the power of music and the strength of family bonds.
Glory is a powerful Civil War drama about the 54th Massachusetts Infantry Regiment, one of the first African-American units to fight in the war. The film follows Colonel Robert Gould Shaw as he leads his men into battle against Confederate forces. Denzel Washington stars in a remarkable performance as Private Trip, earning him an Academy Award for Best Supporting Actor. Glory is an inspiring story about courage in the face of adversity, and it remains one of the most powerful films from 1989.
Say Anything is a classic romantic comedy starring John Cusack as Lloyd Dobler, a young man who falls head over heels for Diane Court (Ione Skye). The film follows their relationship as they navigate high school and college life with hilarious results. Say Anything… was praised for its witty dialogue and memorable performances and remains one of the most beloved films from 1989.
Field of Dreams is an inspiring fantasy-drama about Ray Kinsella (Kevin Costner), an Iowa farmer who hears a mysterious voice telling him to "build it, and they will come." Ray takes this advice and builds a baseball field on his farm to bring back his father's long-lost love for baseball. Field of Dreams was praised for its heartwarming story and uplifting themes, earning it two Oscar nominations for Best Original Score and Best Adapted Screenplay.
Do the Right Thing is an iconic drama written, directed, and starring Spike Lee as Mookie, a pizza delivery man living in Brooklyn's Bedford-Stuyvesant neighborhood during a hot summer day in 1989. As tensions rise between Mookie's friends and neighbors due to racism, violence erupts on the streets leading to tragedy. Do the Right Thing was praised for its honest portrayal of racism in America, earning it two Academy Award nominations for Best Original Screenplay and Best Supporting Actor (Danny Aiello).
Conclusion
1989 was a remarkable year for cinema; these five films are just a few great movies released. From romantic comedies to powerful dramas, there is something for everyone in this classic year of film. So if you're looking for something to watch, check out these overlooked gems from 1989.