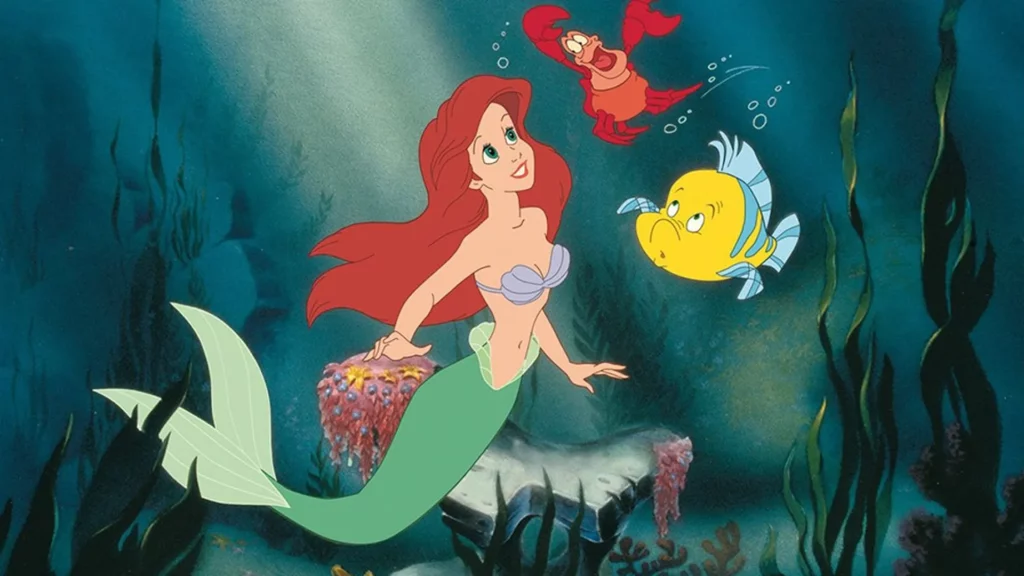 When it comes to introducing toddlers to the world of cinema, parents often worry about what movie might be best to choose and how to ensure a positive movie experience. From facilitating a pleasant movie night to finding a way to distract an easily overstimulated toddler, it is important to pick a film that is appealing for young children, yet still age appropriate. To assist in your mission, here is a comprehensive list of the top ten movies for two year olds.
These Best movies for 2 Year Olds are not streaming in your country?
Any of our picks not streaming in your country? ExpressVPN unlocks Reelgood and all of your streaming services, giving you access to all movies and TV shows from around the world. Stream them from anywhere with a 30-day money-back trial from ExpressVPN.
Unblock Streaming with ExpressVPN (3 months free for Reelgood users!)
Connect to a US or UK server via ExpressVPN.
Let ExpressVPN run in the background as you watch all of your movies and TV shows, securely and with no throttling or bandwidth limits.
The Lego Movie (2014). The Lego Movie is a masterful children's movie that follows the journey of an ordinary Lego figure, Emmet. Emmet is unexpectedly saved from the everyday world of conformity and mediocrity and becomes a chosen leader of a quest to stop the evil Lord Business. The Lego Movie is an extremely captivating movie and toddlers will love connecting with the colorful characters, heroic storyline, and fun animation.
Finding Nemo (2003). A timeless classic, Finding Nemo is adored by toddlers across the world. In this heartwarming movie, Marlin, a timid clownfish searches the sea for his missing son Nemo. On their journey, they meet some of the quirkiest deep sea friends and toddlers are sure to be captivated by their adventures.
Frozen (2013). The box office hit Frozen has won over the hearts of millions of viewers, including toddlers. This highly entertaining movie follows two sisters, Elsa and Anna, on their quest to break a mysterious curse and bring back the summer. With a cast of wonderful characters, a memorable soundtrack and an age-appropriate message of family love, Frozen is a great movie choice for two year olds.
The Incredibles (2004). The Incredibles follows the adventures of the superpowered Parr family who with great fortitude, must try to balance everyday adventures with saving the world. This movie is great for two year olds as it features a witty humor with entertaining scenes and characters.
Cloudy With A Chance of Meatballs (2009). Cloudy with a Chance of Meatballs is a movie with a captivating plot and dynamic characters. The movie follows the whimsical adventures of Flint, an inventor, who creates a mysterious machine that turns rain into food. This movie is sure captivate toddlers and encourage their imagination and curiosity.
Cars (2006). Everything about Cars ignites the interest of young viewers and will capture the attention of a two year old. The movie follows the journey of Lightning McQueen, a rookie race car, and introduces toddlers to a colorful cast of characters they are sure to adore. As the characters follow along on their journey, toddlers will be immersed in the action packed exciting plot.
The Little Mermaid (1989). The Little Mermaid is one of Disney's most classic tales and is sure to enchant toddlers. The movie follows the aquatic adventures of a lively mermaid, Ariel, as she risks everything to follow her dream of living on land. Through her journey, young viewers will learn about the importance of friendship, family and adventure.
Toy Story 3 (2010). Toy Story 3 is electrifying movie, a comprehensive mix of suspenseful scenes combined with an age appropriate storyline. The movie introduces toddlers to the satisfying adventures of the characteristic characters of Woody and Buzz, as they tries to escape the day-care center and return to their beloved Andy.
Spongebob Squarepants Movie (2004). This age appropriate movie follows the hilarious adventures of Spongebob and his best friend Patrick. The movie introduces toddlers to the creative characters of Bikini Bottom and captivates them in exciting escapades.
Rango (2011). Rango is an eccentric movie about the foolishly courageous chameleon, Rango, who moves out of the comfortable terrarium, onto the wild west. Through his adventurous journey, toddlers will learn valuable life lessons and will be captivated by the dry humored characters.
With this comprehensive list of the top 10 movies for two year olds, parents and toddlers alike can find a movie that appeals to their interests and provides a positive movie experience. Whether it is a classic Disney movie or modern box office hit, these movies will enthrall toddlers in a captivating world of animation, entertainment, and of course, fun.