Few movie franchises have had as much success and longevity as the James Bond series. For over 50 years, 007 has been wowing audiences with his thrilling adventures, suave demeanor, and killer one-liners. While the films have changed significantly over the years – adapting to capture the zeitgeist of each new era – one thing has remained constant: James Bond is always one step ahead of his enemies.
We've compiled a list of the 25 best James Bond movies of all time to celebrate this iconic film series. From Sean Connery's debut in "Dr. No" to Daniel Craig's most recent outing in "Spectre," these films have defined an entire genre. So sit back, pour yourself a martini (shaken, not stirred, of course), and enjoy!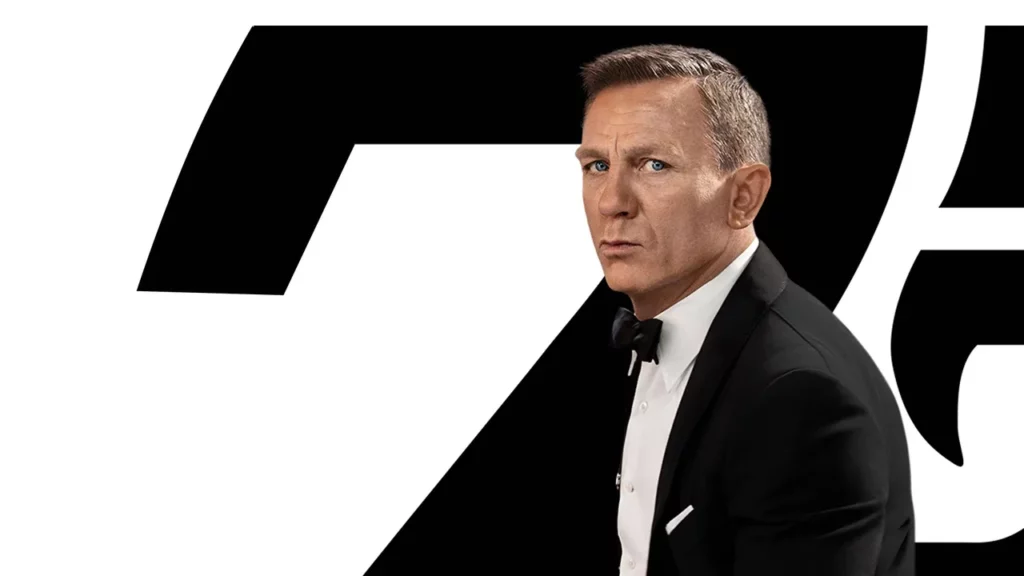 Whether you're a fan of the Bond franchise or not, it's undeniable that "Dr. No" (1962) laid the strong foundations for the series to follow. Set during the Cold War, the movie wastes no time in introducing the villains and the drama surrounding their schemes while also shining a light on James Bond's charm and wit as he navigates his mission one shake Martini at a time. From Dr.No's iconic lair to Ursula Andress emerging out of the surf as glamorized Honey Ryder, "Dr. No" captures everything there is to love about these classic movies, which have spawned many variations yet remain true to their spectacular beginnings.
"From Russia With Love" (1963) is considered to be one of the earliest great Bond films. Its high ranking is partly thanks to the iconic train fight scene that it has become renowned for. Starring Sean Connery in his second outing as 007, this tense action sequence sees the secret agent showcase his impeccable fighting ability and quick wit. Considered to be a precursor to later suspenseful fight scenes in the Bond franchise, this set piece certainly set itself apart as a memorable moment in cinema history.
The 1964 film adaptation of Ian Fleming's third Bond novel, "Goldfinger," has withstood the test of time to become one of the most beloved spy thrillers in cinema history. Its popularity is largely attributed to Sean Connery's magnetic on-screen presence as 007. The actor exudes a powerful combination of suave sophistication and raw masculinity that is essential for the role. Little moments, like Connery simply not batting an eye at the villain Goldfinger or winning a marathon game of golf against him, demonstrate the subtle strength and fearless spirit that viewers gravitated towards in Sean's performance. All these elements and more contribute to what makes "Goldfinger" so iconic and guarantee its place in movie history.
James Bond is one of cinematic history's most recognizable and beloved icons. With the release of Thunderball in 1965, James Bond instantaneously became dynamite at the box office and opened exciting new possibilities for future James Bond films. Thunderball follows James Bond, Agent 007, on his mission to recover two missing warheads that mysteriously disappeared as he battles a global criminal organization led by Emilio Largo. The success of this James Bond installment not only established James Bond as a money-making powerhouse but also revealed an immense desire from James Bond fans across the globe eager to devour each new chapter of James' thrilling adventures.
You Only Live Twice (1967) is considered one of the best movie entries in the James Bond franchise. The movie, directed by Lewis Gilbert, brought action and adventure to the screen with a colorful and spectacular array of stunts. Fans were instantly drawn to both its exotic locales — from Japan to Jamaica — and larger-than-life characters that stepped out of Ian Flemming's imagination. What made this movie stand out was its original storyline featuring an epic battle against a nuclear-armed SPECTRE organization set in Japan involving space launch technology. Seamlessly blending action, humor, and drama, You Only Live Twice remains an iconic movie 45 years after its initial release.
On Her Majesty's Secret Service, released in 1969, is an action-packed movie installment of the James Bond movie franchise. This movie was the first of the series to star George Lazenby as 007 and depicted his mission to infiltrate a criminal empire led by Ernst Blofeld. It features the classic entanglements with gorgeous women, spectacular car chases, and extravagant locations that have come to be expected from a Bond movie. On Her Majesty's Secret Service introduced exciting new elements, such as on-location filming at Switzerland's Piz Gloria and four separate title songs performed by different artists. Those who enjoy thrilling espionage escapades will enjoy this movie and its unique twist on the classic Bond formula.
Diamonds Are Forever (1971) is a movie that combines the talents of Sean Connery as James Bond and Guy Hamilton as the movie's director to create an action-packed film sure to excite. It is based on Ian Fleming's novel and sees Bond traveling worldwide, pursuing his nemesis, Ernst Stavro Blofeld. The movie also stars Jill St. John, Charles Gray, and Lana Wood. With plenty of witty one-liners, outlandish gadgets, beautiful women, and explosive action sequences, Diamonds Forever offer classic movie entertainment for viewers of all ages.
Live and Let Die (1973) is one of the most iconic movie adaptations of a James Bond novel. The movie encapsulates an action-packed adventure's hallmarks while staying true to its thrilling source material. It begins with British secret agent James Bond 007 out to help uncover the nefarious activities of Mr. Big, only to find himself embroiled in a complex web of conspiracy and deceit. There's a veritable tsunami of action climaxing in an unforgettable boat chase through Louisiana's bayous and swamps and plenty of sly wits courtesy of Roger Moore's take on the impeccably dressed superspy. This movie took classic Bond dynamics and placed them within a new context. Live and Let Die continues entertaining moviegoers with its captivating action sequences and thoughtful storyline.
The movie The Man with the Golden Gun is among the most beloved and well-remembered films in movie history. Starring the legendary Roger Moore as 007, the movie follows James Bond's mission to stop the incredibly dangerous Francisco Scaramanga using his own golden gun. Released in 1974 and directed by Guy Hamilton, this movie featured thrilling action sequences combined with one of the most iconic villains seen in any Bond movie. With its unique blend of humor and captivating storyline, it definitely earned its spot in movie history.
The Spy Who Loved Me (1977) is an iconic film that pushed the James Bond legacy further into popular culture. It follows Bond (played by Roger Moore) in a daring mission to stop the villainous Karl Stromberg from committing global destruction. While doing so, he meets Anya Amasova, an undercover Soviet agent also attempting to thwart Stromberg's plots. The movie has set numerous technological breakthroughs in movie-making for its time, showcasing famous stunts such as Bond's escape from underneath a Liparus supertanker ship and his spectacular snowball fight in Austria's alps. With its 70s charm, it was certain that movie fans would love it!
Moonraker (1979) is an iconic classic Bond movie series movie. Starring Roger Moore as secret agent 007, it is one of the most popular movies in the franchise. There are plenty of thrills and spills with unique stunts, killer gadgets, and meticulous attention to detail throughout. It also has some classic one-liners that remain memorable over 40 years later! Although this movie contains the fantastical world that's so typical for Bond films, its stunning outdoor footage breathed life into the movie, creating a degree of realism among viewers. Moonraker is an exciting movie that pushes boundaries, exploring imaginative new scenarios and backstories within the Bond universe.
The movie For Your Eyes Only, released in 1981 and starring Roger Moore for his fifth time as James Bond, quickly became a box office success. Featuring some of the most iconic villains, stunts, and settings of any Bond movie, it also won a BAFTA award for its musical score that set it apart from its predecessors. A mix of both classic and modern elements make this movie an 80's classic worth watching—if you haven't seen it yet, do yourself a favor and add it to your movie list!
Octopussy (1983) is a movie about an adventurous British secret agent who foils a plot to deceive Russia. James Bond, as portrayed by Roger Moore, must team up with his beautiful associate Octopussy, played by Maud Adams, to save the day. The movie shows them traveling around and getting into amusing predicaments that entertain viewers and eagerly await the next twist in their thrilling journey. With its exciting action sequences, witty one-liners, and comedy, Octopussy was well-received by moviegoers and earned over $187 million worldwide at the box office when it was released in 1983.
A View to a Kill (1985) is a movie full of suspense, drama, and thrills. Starring Roger Moore in his final appearance as James Bond, A View to a Kill follows the British secret agent on an assignment to protect a computer genius from eccentric tycoon Max Zorin and his powerful henchwoman MayDay. With the help of San Francisco police detective Alison Day and fellow MI6 agent Sir Godfrey Tibbett, Bond suffers daunting obstacles and fights incredible battles to save the world from Zorin's insane plot. Expertly directed by John Glen, the movie is captivating and entertaining; it will surely leave viewers glued to their seats until the very end. A View To A Kill will surely be remembered as one of the most exciting contributions to Roger Moore's amazing James Bond movie franchise.
The movie The Living Daylights, released in 1987, is beloved by many movie fans worldwide. It is the fifteenth movie in the James Bond franchise starring Timothy Dalton as 007 and was a huge success at the box office. The movie introduces some of the most daring stunts that were ever performed in a Bond movie while also touching on themes of loyalty and romance. Its soundtrack won an Ivor Novello Award, and its screenplay was nominated for an Oscar. Presently, it's considered by many to be one of the best action movies ever made.
Licence to Kill (1989) is an iconic movie that has earned its place in movie history as a timeless classic. Directed by John Glen, it stars Timothy Dalton as James Bond and is the fifteenth movie in the James Bond film franchise. It is also the first movie not to use Sean Connery and was met with positive reviews for its intense action sequences, storytelling, and characterization. Critics praised the movie for its suspenseful plotline that takes us through the unforgettable journey of James Bond and his mission to take down a drug lord while seeking revenge for his slain friend. It's safe to say that Licence to Kill has made a lasting impression on movie fans worldwide.
GoldenEye (1995) is an iconic movie that revolutionized the genre of spy films. The movie follows an MI6 agent, James Bond, who uses personal skills and tools to uncover a criminal organization's sinister plot. Great action sequences and witty humor captivated audiences around the world. While some movie fans found the movie too intense for their taste, GoldenEye received mostly positive reviews from movie critics and became the highest-grossing movie in 1995. Even more remarkably, it spawned a series of successful sequels over the years, proving just how interesting and influential this movie was.
Tomorrow Never Dies (1997) is an iconic movie starring Pierce Brosnan as the beloved James Bond. The movie follows his mission to thwart a media mogul's plan to use terrorist means to increase his international media empire's power. The film has stunning action sequences, intriguing suspense, and thrilling romance mixed together for a skillful and exciting movie-going experience. Despite being released over two decades ago, Tomorrow Never Dies still captures the heart of movie lovers, young and old alike.
The World Is Not Enough is a 1999 movie produced by Eon Productions, a subsidiary of Metro-Goldwyn-Mayer (MGM). Released as the 19th movie in the long-running James Bond series, it introduced Pierce Brosnan as Agent 007, who helps protect the daughter of an oil tycoon from dangerous criminals. Combining action and cliffhanger moments with charm and humor, The World Is Not Enough was the highest-grossing movie in the Bond series up to that point and is still widely recognized as one of its best installments.
Die Another Day (2002), the 20th movie of the beloved James Bond franchise continues to secure its place as a fan-favorite movie. Directed by Lee Tamahori and starring Pierce Brosnan, Jonathan Pryce, and Halle Berry, one of the movie's many strengths is apparent from its impressive cast of actors. Furthermore, it features stunning exotic locations such as Iceland, North Korea, and Cuba. Despite the movie following all of the usual Bond conventions — incredible gadgets, difficult villains, and action-packed scenes — it cleverly thinks out of the box with alternative plot devices such as invisible cars and a diamond-encrypting laser. Coupled with choreographed fight sequences led by Judo champion Steve Couch, Die Another Day is an exhilarating movie experience worth watching repeatedly.
Casino Royale (2006) is an iconic movie filled with exciting action and suspense. Directed by Martin Campbell, the movie features a star-studded cast that includes Daniel Craig as James Bond, Eva Green as Vesper Lynd, Mads Mikkelsen as Le Chiffre, and Judi Dench reprising her role as M. The movie follows the classic Bond formula of clever gadgets, exotic locations, and plenty of danger. Casino Royale was critically acclaimed upon its release and has since become a timeless movie beloved by both fans and critics alike.
Quantum of Solace (2008) was the movie adaptation of Ian Fleming's James Bond novel and a follow-up to Casino Royale – making it the 22nd movie in the ongoing series. Quantum of Solace delivered upon its predecessor's promise, taking viewers for a thrilling ride full of stunts and action sequences that were highly regarded by movie critics worldwide. What made Quantum of Solace stand out from other movies in its genre was the focus on style and detail, with each shot expertly crafted to build tension and atmosphere. This movie was sure to delight James Bond fans everywhere and bring a fresh perspective of excitement to moviegoers looking for a classic hero adventure story.
Skyfall (2012), the movie starring Daniel Craig as James Bond, is one of history's most successful movie franchises. Directed by Academy Award winner Sam Mendes, Skyfall was universally praised for its thrilling action sequences and masterful cinematography. The movie drew audiences in with its captivating storyline, which included espionage and personal vendettas that kept viewers guessing until the movie's unexpected resolution. Skyfall marked a turning point for Bond movies; it highlighted the importance of Daniel Craig's modern interpretation of the character while still honoring the legacy set forth by previous films.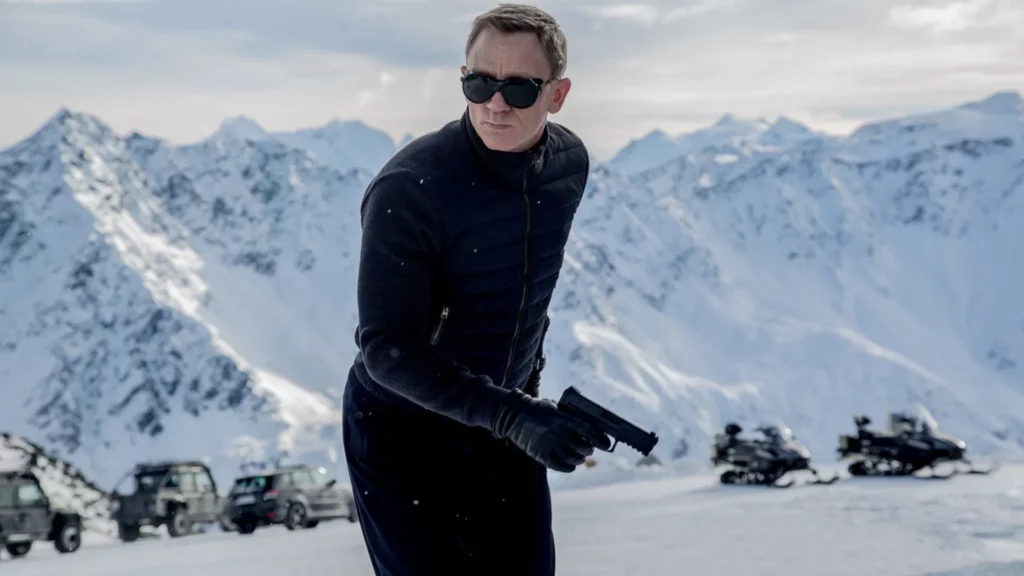 Spectre (2015) is a movie that has become beloved by moviegoers worldwide. It follows up on its predecessor, Skyfall, and elevates the action-packed series. Unlike most movie franchises, characters are continually developed while still staying true to the series' core storylines to keep viewers interested and entertained. With an ending fit for a blockbuster movie, Spectre will surely leave moviegoers breathless and eager for more.
No Time to Die is the 25th movie in the storied James Bond franchise. Directed by Cary Joji Fukunaga and featuring Daniel Craig in his fifth and final performance as 007, this movie follows Bond after he has left active service. He is called back into action when his old friend Felix Leiter from the CIA asks for help locating a missing scientist that may be involved with nefarious forces. As he embarks on a high-stakes mission around the globe, Bond quickly discovers that not all is as it seems; even within his own organization, something larger is at play. Featuring an all-star cast supported by an impressive soundtrack from Billie Eilish, No Time to Die promises to deliver another thrilling entry in a series loved by moviegoers for over fifty years.
In conclusion, the James Bond movies have stood the test of time and continue to bring viewers of all ages thrill and excitement. From Casino Royale (2006) to No Time to Die (2020), each movie has offered something unique and memorable for audiences to enjoy. While each film strives for its own individual success, collectively, they form an iconic series that generations will fondly remember for its masterful storytelling, action-packed sequences, and unforgettable characters. There is no doubt that these timeless classics will remain a staple in pop culture for years to come.