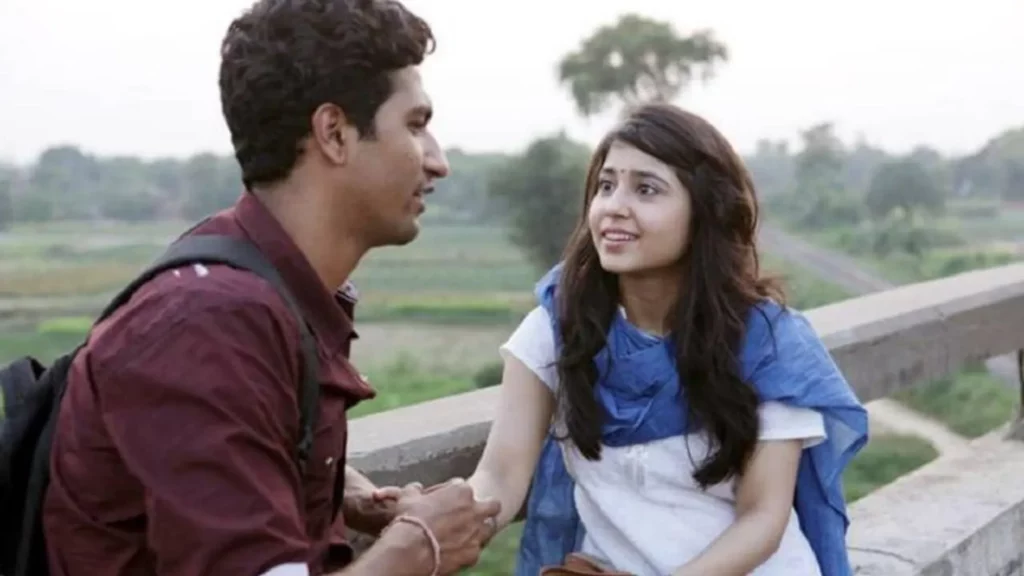 Whether you're a long-time fan of Indian cinema or are just beginning to dip your toes into the genre, Netflix has an unparalleled selection of films. Indian movies reach beyond being merely entertaining and captivating. They come steeped in culture and meaning, telling vivid stories rooted in a rich history. This guide will help you explore the best of what Indian cinema has to offer with its five-movie selection of the most popular Indian movies on Netflix.
These Best Indian movies on Netflix are not streaming in your country?
Any of our picks not streaming in your country? ExpressVPN unlocks Reelgood and all of your streaming services, giving you access to all movies and TV shows from around the world. Stream them from anywhere with a 30-day money-back trial from ExpressVPN.
Unblock Streaming with ExpressVPN (3 months free for Reelgood users!)
Connect to a US or UK server via ExpressVPN.
Let ExpressVPN run in the background as you watch all of your movies and TV shows, securely and with no throttling or bandwidth limits.
Introduction to Indian Cinema
India has a long and varied cinematic history has captivated the world since 1913. Established with the advent of the first silent feature films, the industry has surged in the past decade, with some movies being picked up and distributed for international releases. Indian cinema has produced genres from the infinitely successful Bollywood romances to other popularly exported genres like art cinema, biopics, comedy films, mythology, and period dramas.
No matter your film tastes, there will surely be something for everyone on Netflix. Here are five of the best Indian movies streaming on the platform.
Slumdog Millionaire (2008)
Slumdog Millionaire is frequently acclaimed as the premier Indian movie of the 21st century. Danny Boyle supersedes expectations with the narrative of a poor man named Jamal, who accomplishes the inconceivable and reaps a huge bounty on the popularly broadcasted game show, Who Wants to Be a Millionaire? Based on the novel Q & A by Vikas Swarup, the movie follows Jamal's journey as he discovers the backstory behind his success. Through flashbacks, viewers learn how through extraordinary luck and circumstance, Jamal acquired all of the knowledge necessary to respond correctly to every question on the show. Starring Dev Patel and Freida Pinto, Slumdog Millionaire won 8 Academy Awards in 2009.


Lagaan (2001)
Lagaan, meaning "tax" in Hindi, is a hugely popular movie that was nominated for an Academy Award in 2002. The movie follows the story of a group of starry-eyed and cash-strapped villagers in India in 1893, trying to save their free land from the British Empire. An ambitious young villager, Bhuvan (played by Aamir Khan), takes matters into his own hands and, after a seemingly ridiculous suggestion to wager their freedom on a game of cricket, they accept the Brits' challenge. But, with no coach in sight, Bhuvan must teach the other villagers how to play the game in time for the match. Lagaan is an exciting and inspiring movie about how human resilience and hope can overcome the mightiest odds.


Gangs of Wasseypur– Part 1 & 2 (2012 – 2014)
This two-part Bollywood crime film, written and directed by Anurag Kashyap, revolves around the power struggle between two families in the coal-rich town of Wasseypur in Gothic India. After his father's death, Shahid Khan returns to Wasseypur for his rightful place as head of the family. The cast of characters, from a crime lord to a small-time hoodlum, add depth and richness to the story. In addition, the movie contains brief moments of comic relief planted throughout otherwise dramatic sequences. Gangs of Wasseypur 1 & 2 are available for streaming on Netflix, and both are among the great Indian movies on the platform.


Masaan (2015)
Directed by Neeraj Ghaywan, Masaan is widely regarded as one of the most original and unique tales to be made in India. After being apprehended with a female in a disadvantageous situation, a young man is evicted from his abode in rustic Benaras. Away from his domicile, he embarks on an expedition of freshly located freedom, reviving with forgotten infancy recollections. Masaan also focuses on the lives of two other characters, all revolving around the holy Ganges river. The movie was praised by critics, with Variety calling it "an impressive calling card for director Neeraj Ghaywan."


3 Idiots (2009)
Perhaps the most successful Bollywood movie of all time, 3 Idiots, follows the incredible journey of three friends from college and their quest for success in the real world. Instead of focusing on the age-old Indian cliche of star-crossed lovers, 3 Idiots focuses on the importance of education by flipping the script on the traditional moral-heavy Indian movie. It's brilliantly funny, with characters allowing it to balance a poignant message of hope and ambition. The movie, directed by Rajkumar Hirani, stars Aamir Khan, Kareena Kapoor Khan, and R. Madhavan.
Conclusion
Indian cinema has captivated audiences worldwide for the past century, with the nation's film industry generating some of the most memorable and socially conscious movies ever. These five films, from Slumdog Millionaire to 3 Idiots, are among the best Indian movies on Netflix. So whether you're a Bollywood, art cinema, or crime film fan, you'll find a movie to captivate and transport you in this cinematic treasure trove.