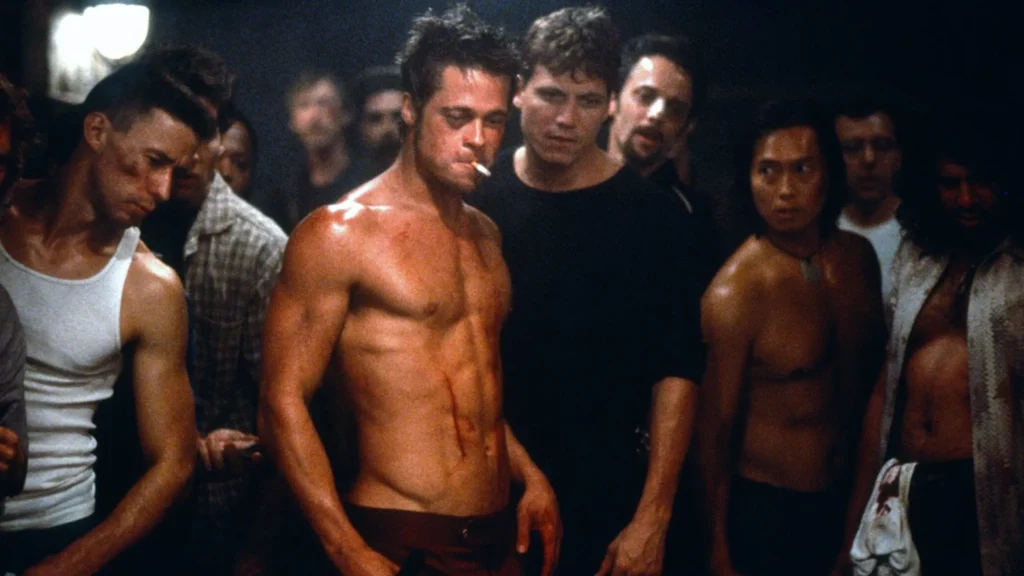 With less than three days till the next fight night, it's time to look back on all the greatest fighting movies of all time. From comic book adaptations to martial arts inspired pieces, here's our pick of the top 10 best fighting movies, which you can watch for a proper knockout.
These Best Fighting movies are not streaming in your country?
Any of our picks not streaming in your country? ExpressVPN unlocks Reelgood and all of your streaming services, giving you access to all movies and TV shows from around the world. Stream them from anywhere with a 30-day money-back trial from ExpressVPN.
Unblock Streaming with ExpressVPN (3 months free for Reelgood users!)
Connect to a US or UK server via ExpressVPN.
Let ExpressVPN run in the background as you watch all of your movies and TV shows, securely and with no throttling or bandwidth limits.
Rocky (1976) – Rocky is a classic American movie about an amateur boxer who becomes a professional fighter against all odds. The movie carries themes of courage, determination and struggle but ultimately won the hearts of movie-goers and professional critics. Rocky has had several sequels but the original remains a must-see for fight fans.
Kickboxer (1989) – This film, which stars Jean-Claude van Damme, tells the tale of a kickboxing champion who must accept a greater challenge left for him by his deceased brother. One of the most action-packed and intense fighting movies of all time, while having more cheesy and corny moments than necessary.
Warrior (2011) – An emotional fight movie about two estranged brothers from different social classes who are bound to face each other in a professional MMA championship. The movie is packed with intense fight scenes, compelling characters and a moving backstory.
Bloodsport (1988) – Another van Damme masterpiece, Bloodsport follows the story of an American martial artist who is arrested while competing in an underground fighting tournament in Hong Kong. The movie is filled with super-stylised fight scenes, ripped actors and some genuine martial arts action.
The Fighter (2010) – An uplifting drama about an underdog trying to make his way to the top of the boxing rings. The Fighter follows the powerful tale of Micky Ward, who is aided to success by his half-brother, Dicky, a former boxer. The movie is a brilliant depiction of struggle, ambition and determination.
Ong Bak (2003) – A Thai martial arts movie which revolves around a young man's quest to find the stolen head of a buddha statue in Bangkok. The movie shines because of its impressive fight scenes, detailed choreography and mesmerising moves.
Undisputed (2002) – Starring Wesley Snipes, Undisputed is a prison movie about the fights of a wrongfully convicted champion heavyweight boxer, who sets out for a boxing match with the current reigning champion while still in prison. Given its gripping plot, you'll be on the edge of your seat.
Ip Man (2008) – This Hong Kong martial arts masterpiece follows the story of Ip Man, a Wing Chun master who had trained the legendary Bruce Lee. This movie has some truly impressive fight scenes, gripping fight sequences and a compelling story.
Raging Bull (1980) – Inspired by the life of middleweight fighter Jake LaMotta, Raging Bull is regarded as one of the greatest movies of all time. The movie follows LaMotta's struggles both in and out of the ring, and is highlighted by Robert DeNiro's Oscar-winning performance.
Fight Club (1999) – The 1999 psychological thriller starring Brad Pitt and Edward Norton in the lead has fight scenes which are as stylish as they are shocking. Although the movie is much more than a fight flick, it still manages to be one of the best fighting movies of all time.
From the classic Rocky to the wild Fight Club, these are our top 10 best fighting movies of all time. Although the list is long, there's plenty more fish in sea. Feel free to cherry-pick your next fight-inspired movie, you won't be disappointed.