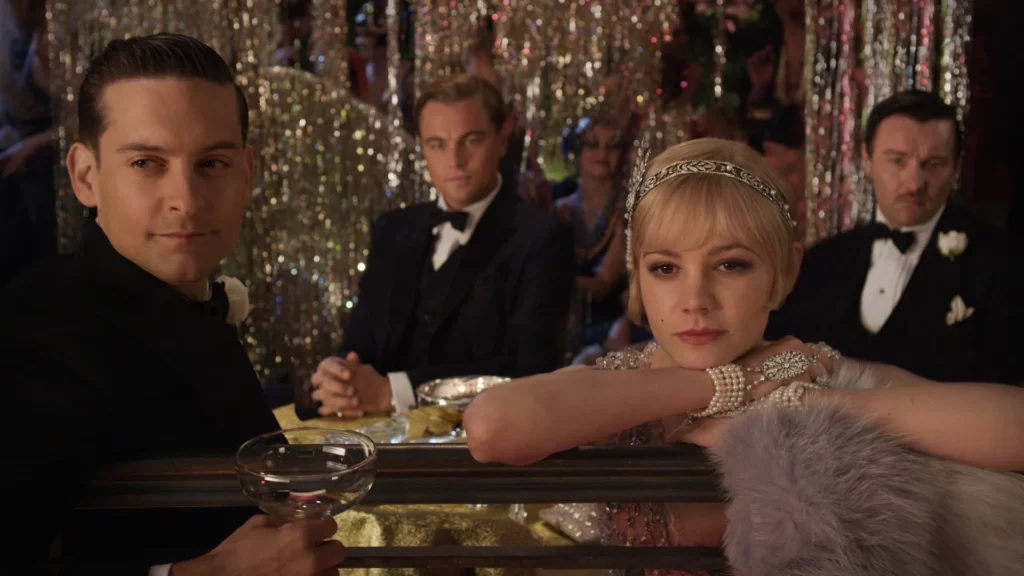 One of the most challenging assignments to do must be ranking the top 10 drama films of all time. Given the myriad narratives, settings, and genres encompassed within the realm of dramatic cinema, the task of refining this selection is a formidable one. The annals of film history bear witness to the enduring presence of dramatic movies across epochs. Yet, a specific cadre of films has etched themselves into collective memory, resonating profoundly with viewers and ascending to the echelons of classic distinction. In this composition, we unveil a compilation of the paramount ten drama films ever crafted, meticulously curated for the discerning reader's appreciation.
These Best Drama movies of All Time are not streaming in your country?
Any of our picks not streaming in your country? ExpressVPN unlocks Reelgood and all of your streaming services, giving you access to all movies and TV shows from around the world. Stream them from anywhere with a 30-day money-back trial from ExpressVPN.
Unblock Streaming with ExpressVPN (3 months free for Reelgood users!)
Connect to a US or UK server via ExpressVPN.
Let ExpressVPN run in the background as you watch all of your movies and TV shows, securely and with no throttling or bandwidth limits.
Embedded within the annals of cinematic history, a testament to film's victory over adversity emerges through the iconic masterpiece, 'Schindler's List', synonymous with the 'Oskar Schindler Story', wherein Liam Neeson's stellar embodiment captivates in a titular portrayal. This cinematic masterpiece unravels the remarkable chronicle of Schindler's valiant endeavors, safeguarding 1200 Jewish lives from the grim clutches of Nazi concentration camps, achieved through their employment within his industrial enterprises. It is based on the non-fiction book "Schindler's Ark" by Thomas Keneally, and was directed with great passion and power by legendary director Steven Spielberg. And although a drama film at its core, it is painfully hard not to watch the film as a harrowing reminder of this dark past in human history.
It's almost impossible to go wrong with one of the ultimate classic drama movies of all time. Adapted by Mario Puzo from his own novel, The Godfather tells the story of the Corleone family to power struggle of 1980's America. This riveting story of fantasies, plotting, and of course unexpected violence stars Marlon Brando as the mysterious and unyielding Don Vito Corleone. This cult classic, which was directed by none other than Francis Ford Coppola, has earned a spot among the greatest drama films ever produced.
James Cameron's groundbreaking epic Titanic is perhaps best remembered for it's jaw dropping special effects and revolutionary cinematography. However, this classic drama movie is ultimately a story of love, sacrifice, and ultimately death. Starring the late and great Leonardo Di Caprio and kaite Winslet, this is not only a love story about Jack and Rose but also a story about a catastrophe at sea which grips the audience from the opening scene.
One Flew Over The Cuckoo's Nest is based on Ken Kesey's novel of the same name, and like the book it is an emotionally charged social commentary about conformity and rebellion. Starring Jack Nicholson as the 'prisoner in an asylum', this is a touching story about standing up for what is right, even if at times that means breaking the rules. Its powerful theme, paired with religious and political undertones, makes this movie an incredible classic.
Crafted by the skillful vision of director Frank Darabont, "The Shawshank Redemption" emerges as a timeless cinematic masterpiece. Perhaps unparalleled in the realm of prison drama, this film is an embodiment of excellence. Derived from the pages of Stephen King's eponymous novel, it follows the odyssey of Tim Robbins in the role of Andy Dufresne—an individual unjustly condemned to a life behind bars. Within its narrative, tenacity intertwines with hope, ultimately giving rise to emancipation. This opus not only ranks among the finest in cinematic history but also serves as an indispensable cornerstone within the pantheon of extraordinary drama films.
From its tremendous script to its perfect casting, 12 Angry Men remains a powerful and effective work of cinema to this day. Directed by Sidney Lumet, this film revolves around a jury which must decide the fate of a young man accused of a crime. This intense courtroom drama offers a deeper insight into the human condition, proving that justice is not always just. A timeless classic worthy of making any list.
This independent drama, directed by the visionary Danny Boyle and written by the skillful Simon Beaufoy, features an ensemble cast of extraordinary talents and presents an exceptional cinematic jewel. Unfolding against the backdrop of Mumbai's slums, it narrates the journey of an ordinary schoolboy who ascends to the ranks of contestants on the Indian iteration of the esteemed 'Who Wants To Be A Millionaire'. Amidst their apparent disparities, a sequence of events unfurls, culminating in an unforeseen outcome that stands as a testament to the art of inspiration, etching itself as one of the most remarkable narratives ever recounted.
The central drama of Good Will Hunting is a heartwarming tale of redemption and self-discovery. In the film, Matt Damon plays a mathematical prodigy from a dysfunctional family who is an introvert. After an encounter with a psychologist (played brilliantly by Robin Williams), the film demonstrates the power of second chances. Directed by Gus Van Sant, this is an unforgettable drama movie.
Based on F. Scott Fitzgerald's 1925 novel of the same name, this highly acclaimed adaptation stars Leonardo DiCaprio as the mysterious and eternally romantic Jay Gatsby. Despite its period setting, it still holds an appeal that captures the imaginations with style and substance. The beautiful cinematography and music makes this a must-see.
Based on Margaret Mitchell's novel, Gone With The Wind is an epic classic which is both a romance and an adventure. Starring Vivien Leigh and Clark Gable, this is an all-time great war drama, and tells of a beloved story of a strong-willed belle and her tumultuous struggle through Southern society during the Civil War and its aftermath. A great classic which often finds itself at the top of any drama movie list.
In conclusion, this list will vary from person to person and depending on taste. Nevertheless, we perceive it as succinct and emblematic of the epitome that drama films can present. These works have adeptly endured the trials of time, affirming that within the realm of drama, certain elements will eternally embrace their classical essence. It is this enduring essence that rightfully secures their place on any compilation celebrating the pinnacle of cinematic achievement.