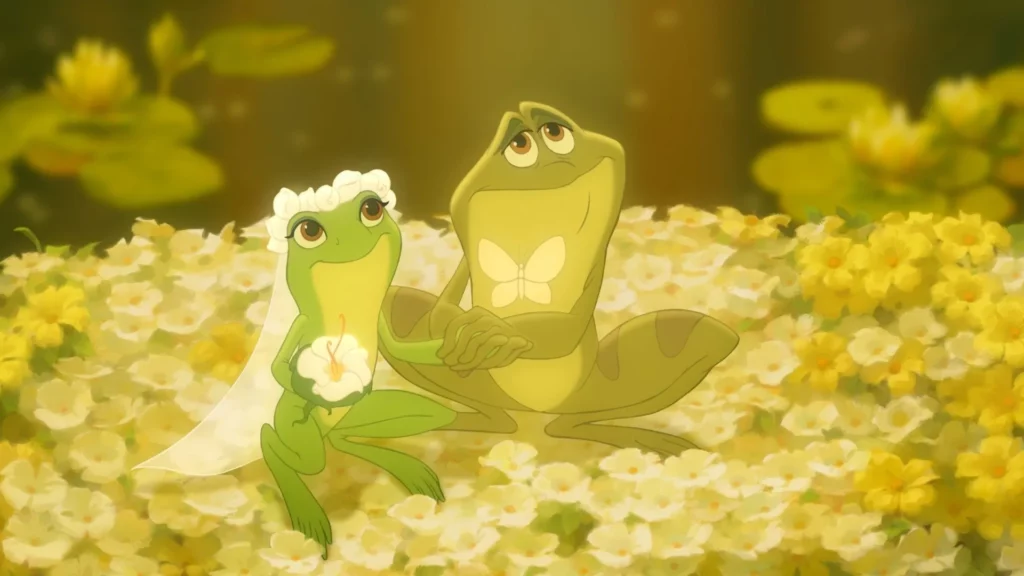 Disney Plus is rapidly becoming one of the most sought-after streaming services available, and it's understandable why. With an ever-expanding material selection, there are several films to select from for grown-ups. Whether you're looking for something light and entertaining or something thought-provoking and heartfelt, there's a movie for everyone on Disney Plus.
These Best Disney Plus movies for Adults are not streaming in your country?
Any of our picks not streaming in your country? ExpressVPN unlocks Reelgood and all of your streaming services, giving you access to all movies and TV shows from around the world. Stream them from anywhere with a 30-day money-back trial from ExpressVPN.
Unblock Streaming with ExpressVPN (3 months free for Reelgood users!)
Connect to a US or UK server via ExpressVPN.
Let ExpressVPN run in the background as you watch all of your movies and TV shows, securely and with no throttling or bandwidth limits.
We've compiled this guide to help you find the best movies for adults on Disney Plus. We've included a variety of genres, from action to drama to comedy, so you can easily find a movie that fits your mood. So get ready to unlock the magic of Disney Plus with the best movies for grown-ups!
The Princess and the Frog (2009)
The Princess and the Frog is a light-hearted animated film set in New Orleans in the 1920s. The story follows Tiana, an African American girl who dreams of opening her restaurant. When she encountered a prince who had been magically transmuted into a frog by a wicked sorcerer, she joined forces with him to embark on an expedition that would alter her life inextricably. The Princess and the Frog will surely bring a smile with its captivating characters and catchy songs.
Saving Mr. Banks (2013)
Saving Mr. Banks tells the story of how Walt Disney was able to bring Mary Poppins to life on the big screen. The movie stars Tom Hanks as Walt Disney and Emma Thompson as P.L Travers, the author of Mary Poppins. As their relationship develops throughout the film, we learn about Travers' past and how it shaped her attitude toward Walt Disney's adaptation of her beloved book. This charming drama will have you laughing and crying all at once!
Zootopia (2016)
Zootopia is an animated adventure film set in a world populated by anthropomorphic animals living alongside humans peacefully in harmony. When Judy Hopps is instituted as the inaugural Lapine law enforcement agent in Zootopia, she joins forces with an artful dodger vulpine called Nick Wilde to investigate a cryptic dilemma with potentially far-reaching ramifications for their city's delicate serenity. With perspicacious writing and stunning visuals, Zootopia will keep you captivated from beginning to end!
Moana (2016)
Moana is an animated melodic escapade about a juvenile Polynesian damsel who embarks on a daringly bold mission to preserve her people from obliteration. With help from the demigod Maui and his magical fishhook, Moana embarks on an epic sea voyage filled with danger and discovery as she learns what it means to be brave enough to follow her heart's true calling. Featuring gorgeous visuals and toe-tapping tunes, Moana is sure to capture your heart!
Wall-E (2008)
Wall-E is an animated science fiction movie set in a distant future where humans have abandoned Earth after years of pollution have rendered it uninhabitable by living creatures other than robots like Wall-E himself. After discovering living plants growing among junked items he collects from Earth's surface daily, Wall-E embarks on a journey that will change his world forever as he learns more about what matters in life—and love! This heartwarming story will make you laugh and cry all at once!
Coco (2017)
Coco is an animated musical fantasy about Miguel Rivera, a young boy who dreams of becoming a famous musician like his idol Ernesto de la Cruz despite his family's generations-long ban on music due to their ancestors' feud with him years ago. When Miguel is magically propelled into the Underworld during Día de los Muertos festivities as he strives to demonstrate his abilities against all expectations, he must embark on a remarkable journey to instruct him in meaningful teachings about family and self-discovery. Filled with colorful visuals and toe-tapping tunes, Coco will surely captivate your heart!
Big Hero 6 (2014)
Big Hero 6 follows Hiro Hamada as he teams up with Baymax—an inflatable robot created by his late brother—and other friends with special abilities they gained through science experiments gone wrong to save San Fransokyo from the destruction caused by villainous forces using cutting-edge technology beyond anything imaginable! This action-packed superhero flick features stunning visuals combined with heartfelt moments between Hiro and Baymax that will make you laugh out loud while cheering them on throughout their journey!
The Incredibles (2004)
The Incredibles follows the Parr family of superheroes as they struggle to balance their secret lives as crime fighters with their mundane lives as a suburban family. When embroiled in a struggle against an evil miscreant intent on dominating the planet, the family must draw on all their superhuman capabilities and collaborate to trounce him. Filled with scintillating writing and an action-packed venture, The Incredibles will have you perched on the brink of your chair!
The Lion King (1994)
The Lion King is one of Disney's most beloved animated classics. It follows Simba, a young lion cub who must find his courage and reclaim his rightful place as king of the Pride Lands after his father's death at the paws of his evil uncle Scar. With its stunning visuals and memorable musical numbers, The Lion King will have you singing along while cheering Simba on throughout his journey!
Rogue One: A Star Wars Story (2016)
Rogue One: A Star Wars Story is a derivative of the primary Star Wars saga that follows a band of insurgent warriors on a mission to purloin plans for the Death Star from Imperial forces overseen by Darth Vader. With stimulating action scenes and an affecting narrative concerning family and camaraderie, this thrilling escapade will keep you on the brink of your seat!
We hope this guide has helped you find some great Disney Plus movies for grown-ups! Remember, no matter what type of movie you're looking for, there's something for everyone on Disney Plus. So get ready to unlock the magic with these amazing movies!