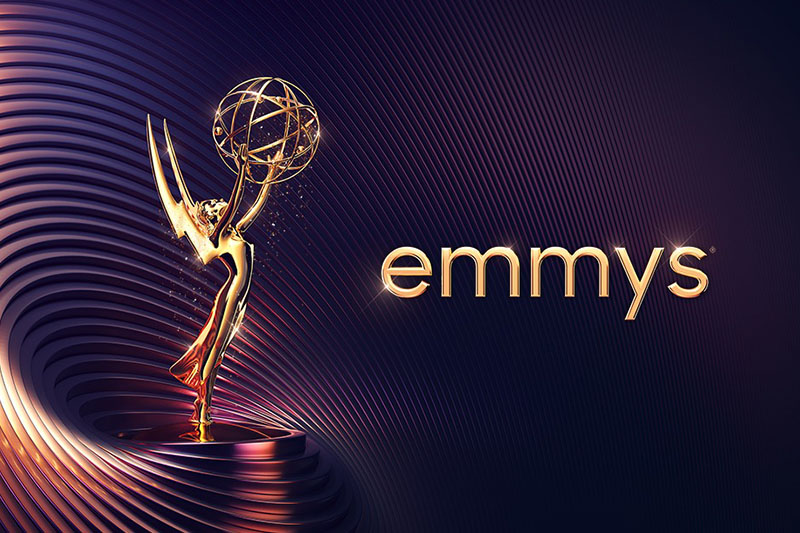 Yvette Nicole Brown, known for her role as Shirley Bennett on the NBC sitcom Community, alongside Frank Scherma, the president and co-founder of RadicalMedia, unveiled the nominees for the 75th Emmy Awards (2023) on July 12th. Let's delve into the lineup of this year's Emmy Awards (in no particular order)
Drama Series Nominees:
Succession: This critically acclaimed series follows the Roy family, media moguls who engage in a power struggle to control their global media and entertainment empire.
Better Call Saul: A prequel to Breaking Bad, this series delves into the life of Jimmy McGill, a small-time lawyer who eventually becomes the morally compromised lawyer Saul Goodman.
The Crown: This historical drama chronicles the reign of Queen Elizabeth II, exploring her personal life, political challenges, and the intricacies of the British monarchy.
Andor: Set in the Star Wars universe, this series follows the adventures of Rebel spy Cassian Andor as he undertakes dangerous missions to fight against the oppressive Galactic Empire.
The Last of Us: Based on the popular video game, this post-apocalyptic series follows the journey of Ellie and Joel as they navigate a world devastated by a fungal infection, encountering danger and moral dilemmas.
The White Lotus: Set in a luxury resort, this dark comedy-drama explores the lives of the guests and staff over a week, unraveling secrets, conflicts, and unexpected events.
Yellowjackets: This suspenseful series follows the survivors of a girls' high school soccer team who become stranded in the wilderness after a plane crash, revealing a complex web of secrets and survival challenges.
House of the Dragon: A prequel to Game of Thrones, this epic fantasy series delves into the history of House Targaryen, exploring their rise to power and the events that led to the Targaryen civil war, known as the Dance of the Dragons.
Comedy Series Nominees:
Abbott Elementary: "Abbott Elementary" is a hilarious comedy series that takes place in an underfunded public school. The show follows dedicated and quirky teachers as they navigate the challenges of educating a diverse group of students while dealing with their own personal and professional ups and downs. With its sharp writing and ensemble cast, "Abbott Elementary" delivers both laughter and heartwarming moments.
Barry: "Barry" is a dark comedy series that follows the journey of a hitman who discovers a passion for acting. The show cleverly blends humor and drama as it explores the protagonist's struggle to balance his criminal life with his newfound love for the performing arts. With its unique premise, compelling characters, and sharp wit, "Barry" offers a fresh and entertaining take on the comedy genre.
The Bear: "The Bear" is a charming and whimsical comedy series that revolves around the adventures of a lovable bear and his forest friends. Filled with heartwarming moments, humorous escapades, and messages of friendship and resilience, "The Bear" captures the imaginations of both children and adults alike. The show's delightful animation, endearing characters, and witty storytelling make it a joyful and uplifting watch.
Jury Duty: "Jury Duty" is a comedy series that takes a humorous look at the often absurd and unpredictable world of serving on a jury. The show follows a group of jurors as they navigate the challenges, personalities, and unexpected situations that arise during a high-profile trial. With its clever writing and ensemble cast, "Jury Duty" delivers laughs while offering a satirical commentary on the legal system.
The Marvelous Mrs. Maisel: "The Marvelous Mrs. Maisel" is a critically acclaimed comedy series set in the 1950s and 1960s. It follows the journey of Miriam "Midge" Maisel, a housewife turned stand-up comedian who breaks societal norms and finds her voice in the male-dominated comedy scene. With its sharp dialogue, stunning period aesthetics, and brilliant performances, "The Marvelous Mrs. Maisel" is a witty and delightful exploration of comedy, ambition, and female empowerment.
Only Murders in the Building: "Only Murders in the Building" is a comedic mystery series that brings together three strangers living in the same apartment building. Bonded by their love for true crime, they embark on an amateur investigation when a murder occurs in their building. With its clever writing, charismatic cast, and the blend of humor and suspense, "Only Murders in the Building" offers a refreshing and entertaining twist on the comedy genre.
Ted Lasso: "Ted Lasso" is a heartwarming and uplifting comedy series that follows the journey of an American football coach hired to coach a professional soccer team in England. Despite having no experience in soccer, Ted Lasso's optimistic and kind-hearted approach impacts the team and everyone around him. With its lovable characters, feel-good storytelling, and themes of resilience and friendship, "Ted Lasso" has become a beloved and acclaimed series.
Wednesday: "Wednesday" is a dark comedy series that is a contemporary take on the beloved character from "The Addams Family." The show follows Wednesday Addams as a young adult and explores her supernatural abilities, relationships, and adventures in a mysterious and macabre world. With its offbeat humor, Gothic aesthetics, and intriguing storytelling, "Wednesday" offers a fresh and twisted comedic twist on a classic character.
Omnibus or Limited Series Nominees:
Beef: "Beef" is an intense and gripping series that delves into the world of competitive cooking. Follow renowned chefs as they face off in culinary battles, showcasing their skills, creativity, and determination to impress the judges and claim the title of the ultimate culinary champion.
Dahmer — Monster: The Jeffrey Dahmer Story: "Dahmer — Monster: The Jeffrey Dahmer Story" is a chilling and thought-provoking series based on the actual events surrounding the infamous serial killer Jeffrey Dahmer. Dive deep into Dahmer's dark and twisted mind as the series explores the horrifying crimes he committed and the impact on the victims and society.
Daisy Jones & the Six: "Daisy Jones & the Six" takes viewers on a nostalgic journey through the music industry of the 1970s. This series chronicles the rise and fall of a fictional rock band, exploring their creative process, personal struggles, and the complexities of fame and relationships. Prepare to be captivated by the captivating performances and melodious soundtrack.
Fleishman Is in Trouble: "Fleishman Is in Trouble" is a witty and insightful series that delves into the intricacies of modern relationships and the challenges of finding a balance between personal fulfillment and societal expectations. Follow the lives of the Fleishman family as they navigate love, career aspirations, and the complexities of marriage, providing a relatable and thought-provoking exploration of contemporary life.
Obi-Wan Kenobi: "Obi-Wan Kenobi" is a highly anticipated series set in the "Star Wars" universe. It follows the iconic Jedi Knight, Obi-Wan Kenobi, as he navigates the challenges and dangers of a post-Empire galaxy. Prepare to embark on an epic adventure filled with lightsaber duels, intergalactic conflicts, and the eternal struggle between the light and dark sides of the Force.
Talk Show Series Nominees:
The Problem With Jon Stewart: "The Problem With Jon Stewart" is a talk show that tackles important societal and political issues. Jon Stewart, a renowned comedian and social commentator, delves into topics with humor, empathy, and incisive analysis. Through interviews, field reports, and monologues, the show aims to shed light on critical issues and provoke thoughtful discussions.
The Late Show with Stephen Colbert: "The Late Show with Stephen Colbert" is a late-night talk show that combines comedy, interviews, and thought-provoking discussions. Stephen Colbert brings his signature wit and intellect to the show, offering monologues that dissect political news and cultural events. The show features engaging conversations with celebrity guests and memorable segments that provide a unique perspective on current affairs.
Late Night with Seth Meyers: "Late Night with Seth Meyers" offers a blend of topical humor, political satire, and engaging interviews. Seth Meyers presents monologues that tackle current events and delivers segments like "A Closer Look," which provides an in-depth analysis of political issues. The show also showcases entertaining celebrity interviews and engaging comedy sketches.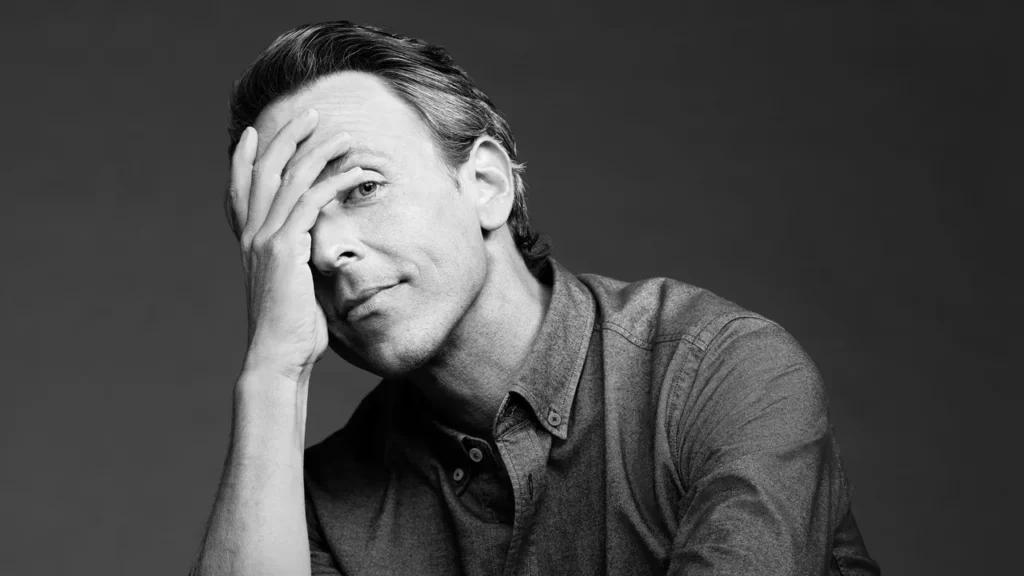 Jimmy Kimmel Live!: "Jimmy Kimmel Live!" is a late-night talk show that features a mix of comedy sketches, celebrity interviews, and musical performances. Jimmy Kimmel, the charismatic host, engages with his guests in entertaining and often hilarious conversations while providing a lighthearted take on pop culture, news, and everyday life.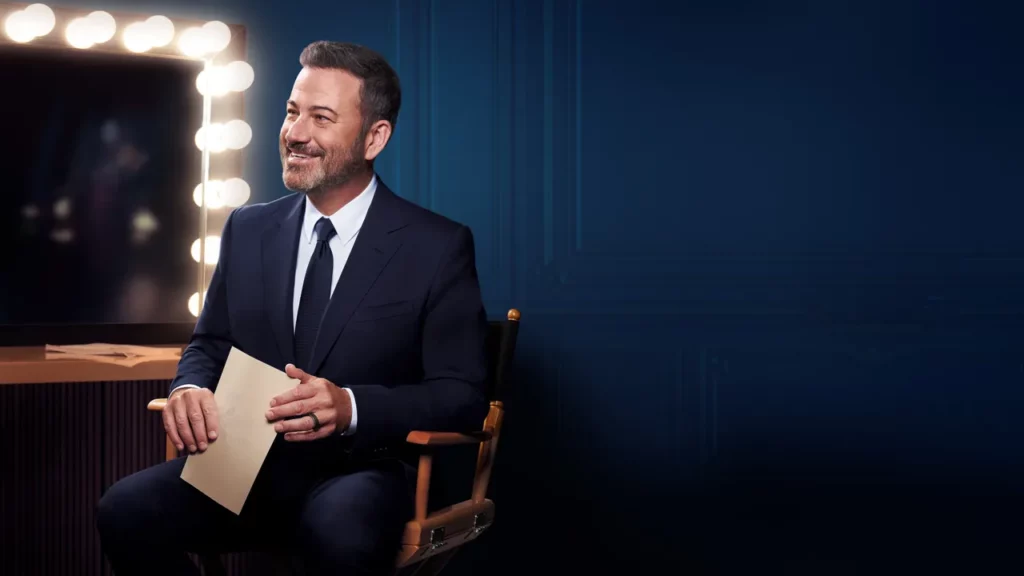 Trevor Noah: I Wish You Would (2022)" is a stand-up comedy special featuring Trevor Noah, the acclaimed comedian and host of "The Daily Show." In this special, Trevor showcases his unique brand of humor, wit, and social commentary as he delves into various topics, including current events, personal experiences, and societal issues. With his charismatic stage presence and sharp comedic timing, Trevor delivers a hilarious and thought-provoking performance that keeps the audience entertained while offering insights and perspectives on the world around us.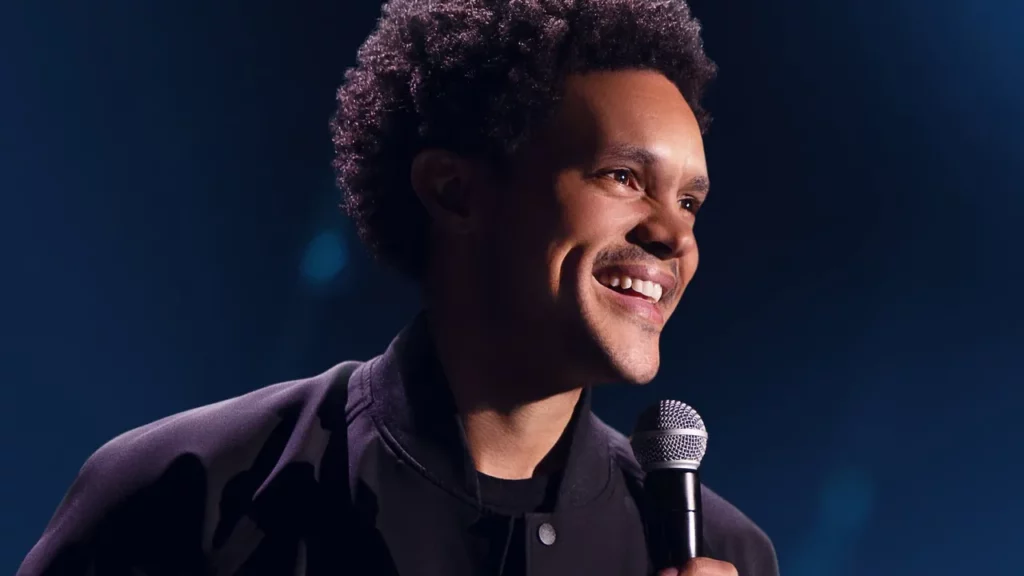 Reality Show Nominees:
"The Amazing Race" is a thrilling reality competition where teams of two race around the world, facing various challenges and obstacles in a bid to win the ultimate prize. With its fast-paced and globetrotting format, the show tests contestants' physical and mental capabilities while showcasing the beauty and diversity of different cultures.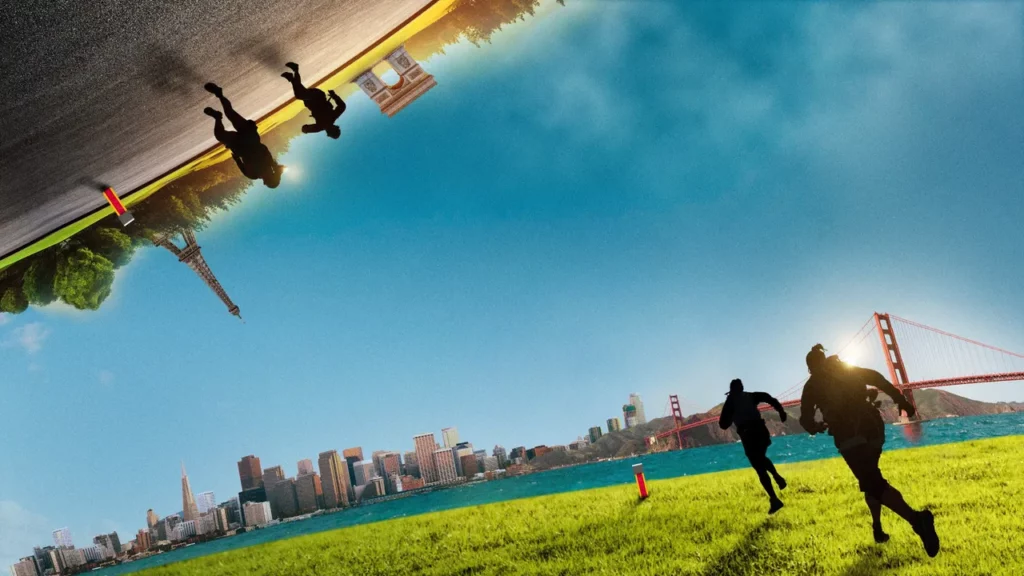 "RuPaul's Drag Race" is a wildly popular reality competition that celebrates the art of drag. Hosted by RuPaul, the show brings together a diverse group of talented drag performers who compete in various challenges to showcase their charisma, uniqueness, nerve, and talent. The series combines fierce runway looks, lip-sync battles, and witty banter, offering a captivating and empowering glimpse into the world of drag.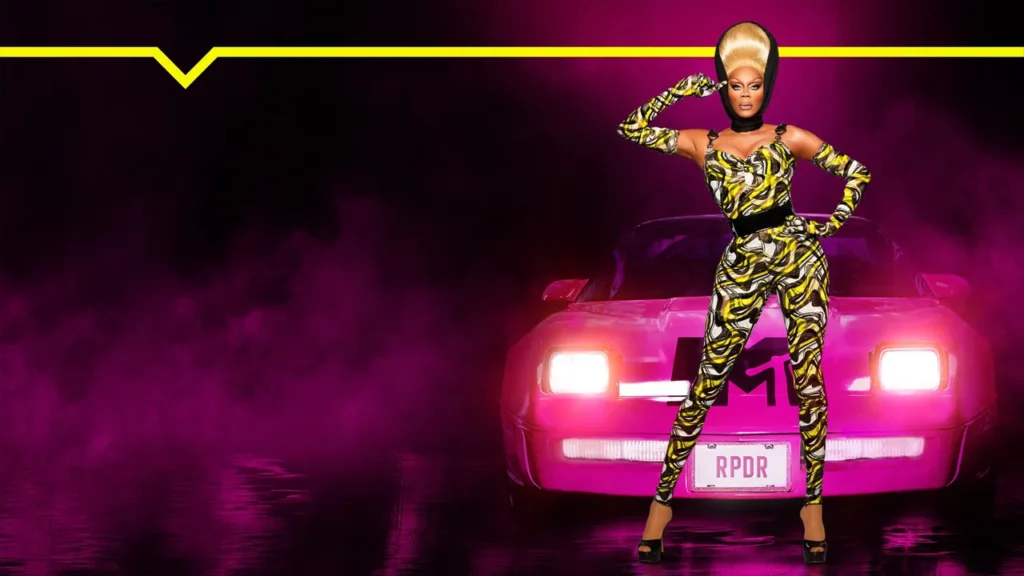 "Survivor" is an iconic reality show that strands contestants on a remote island or location, where they must outwit, outplay, and outlast each other to become the sole survivor. The series pushes contestants to their limits as they navigate strategic alliances, physical challenges, and the unpredictable dynamics of the tribal council, all while enduring harsh conditions in a quest for the coveted title of Sole Survivor.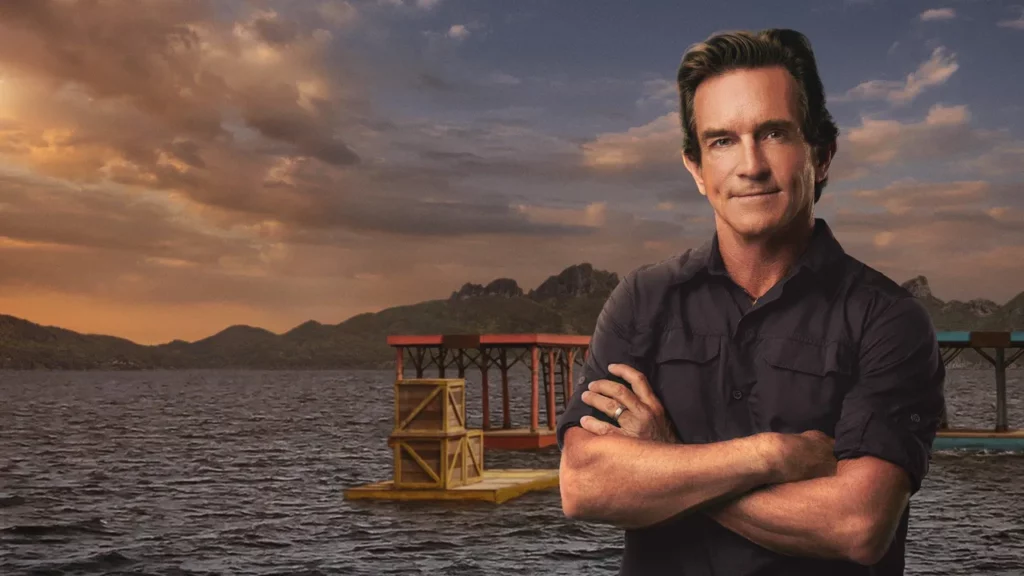 "Top Chef" brings together talented chefs from around the world in a high-stakes culinary competition. With intense cooking challenges, time constraints, and the pressure to create exquisite dishes, the show showcases the contestants' culinary skills, creativity, and ability to thrive under pressure. The judges, including renowned chefs and food critics, evaluate the chefs' creations, leading to thrilling moments and mouthwatering culinary delights.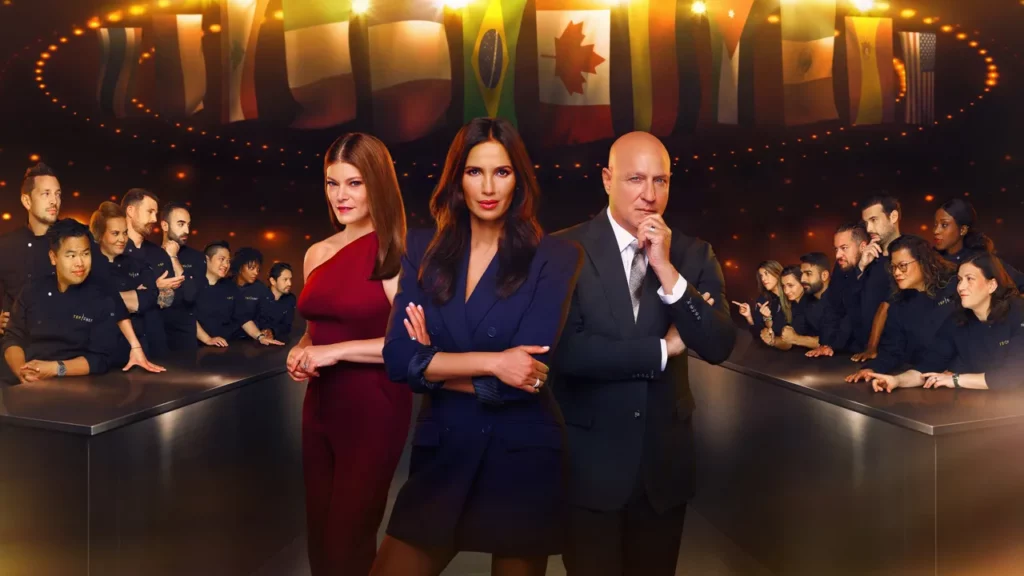 "The Voice" is a popular singing competition that sets out to discover the next music superstar. Contestants showcase their vocal talents in blind auditions, where celebrity coaches listen to their performances with their backs turned. The show's unique format emphasizes the power of the contestants' voices as they compete in various stages, receive guidance from their coaches, and aim to captivate both the coaches and the audience with their performances.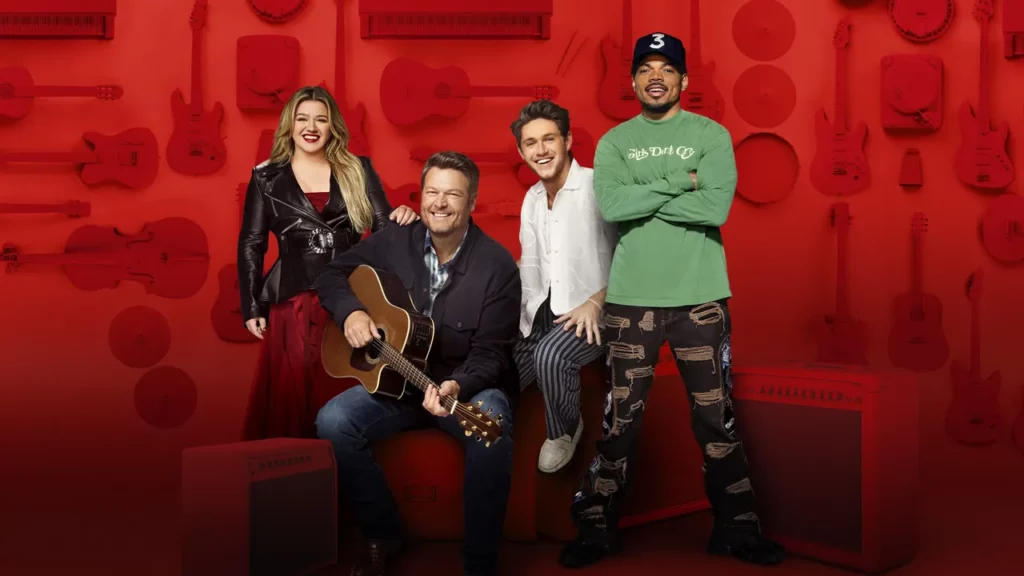 Game Show Nominees:
"Family Feud" is a classic game show that pits two families against each other in a friendly competition. Contestants answer survey-based questions to guess the most popular answers, aiming to accumulate points and win exciting prizes. With its energetic host and humorous moments, the show brings together laughter, teamwork, and friendly rivalry in a fun-filled game format.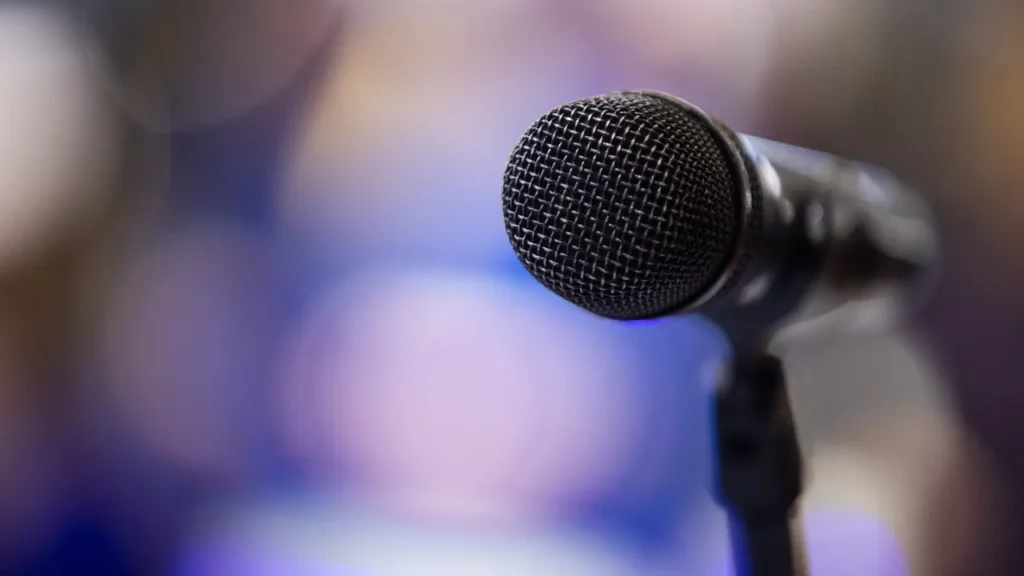 "Jeopardy!" is a renowned trivia game show that challenges contestants with a wide range of general knowledge questions across various categories. Contestants must provide the correct answers in the form of a question, showcasing their quick thinking and depth of knowledge. Known for its iconic host and engaging gameplay, "Jeopardy!" has become a beloved and intellectually stimulating show.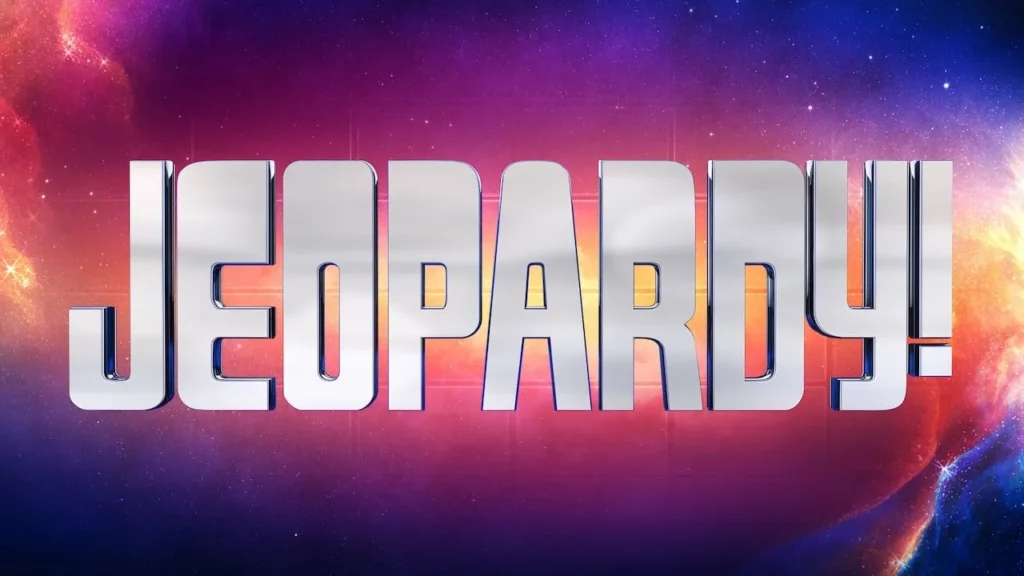 "The Price Is Right" is a long-running game show where contestants compete to guess the prices of various items to win fabulous prizes. With its lively audience, colorful set, and enthusiastic host, the show combines excitement, strategy, and luck. Contestants participate in engaging games and thrilling showcases, aiming to make accurate price predictions and walk away as winners.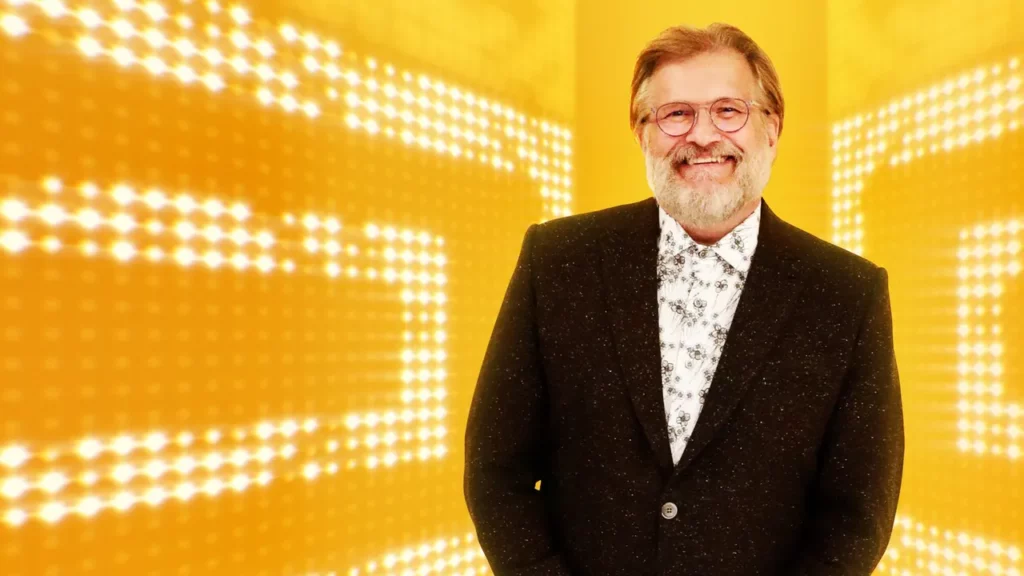 "That's My Jam" is a music-based game show that tests contestants' knowledge and love for music. Contestants participate in various challenges and games that involve guessing song titles, performing musical tasks, and competing in dance-offs. With its lively atmosphere, catchy tunes, and celebrity guests, the show brings the joy of music and friendly competition to the forefront.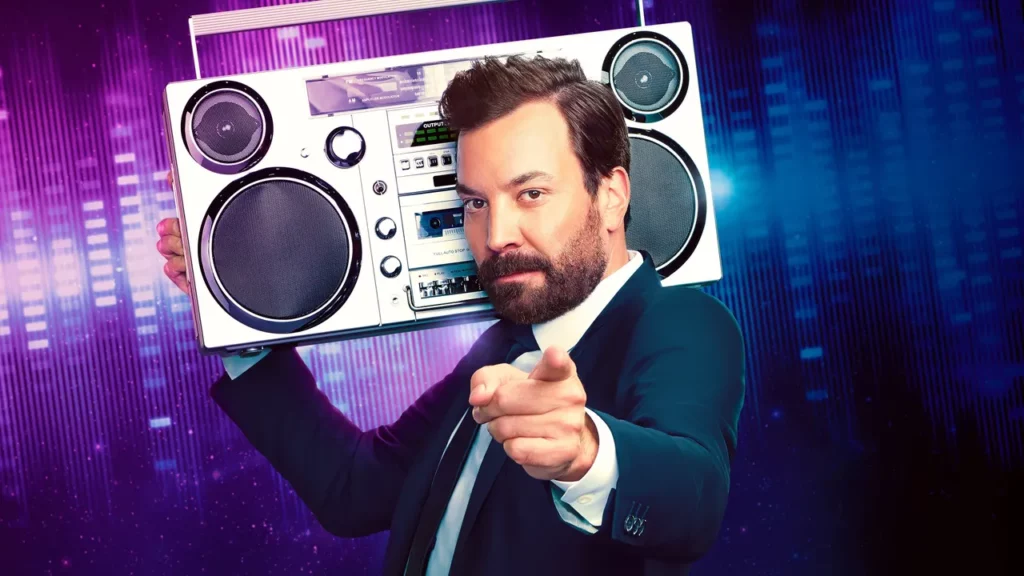 "Wheel of Fortune" is an iconic game show where contestants spin a giant wheel, guess letters, and solve word puzzles to win cash and prizes. With its familiar gameplay, charismatic host, and the element of luck, the show offers an exciting and engaging experience. Contestants aim to solve the puzzles by correctly guessing letters and spinning the wheel strategically to maximize their earnings.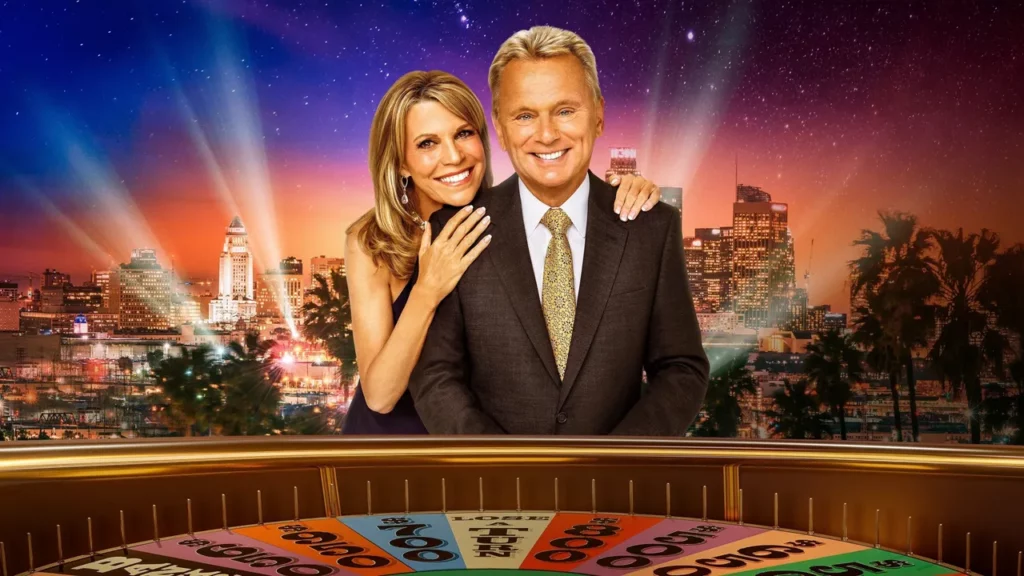 Unscripted Reality Shows Nominees:
Indian Matchmaking: This reality series follows a professional matchmaker as she helps Indian singles worldwide find their perfect match. With a blend of cultural traditions, personal aspirations, and the complexities of modern relationships, the show offers a fascinating glimpse into the world of arranged marriages.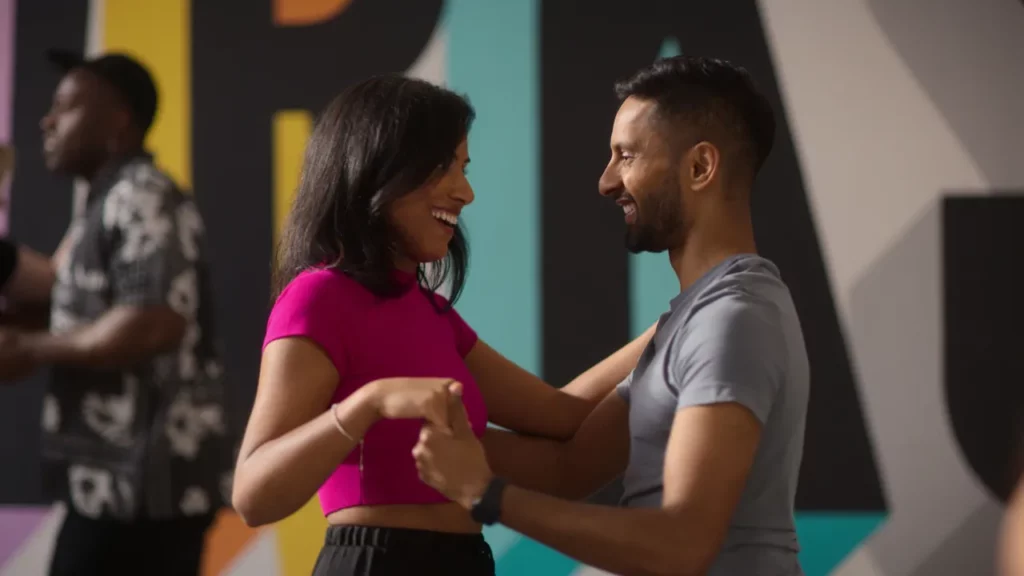 RuPaul's Drag Race: Untucked: This companion series takes viewers behind the scenes of the popular reality competition show RuPaul's Drag Race. It provides an intimate look at the interactions, emotions, and drama that unfold backstage as the contestants prepare for their performances and face the judges' critiques.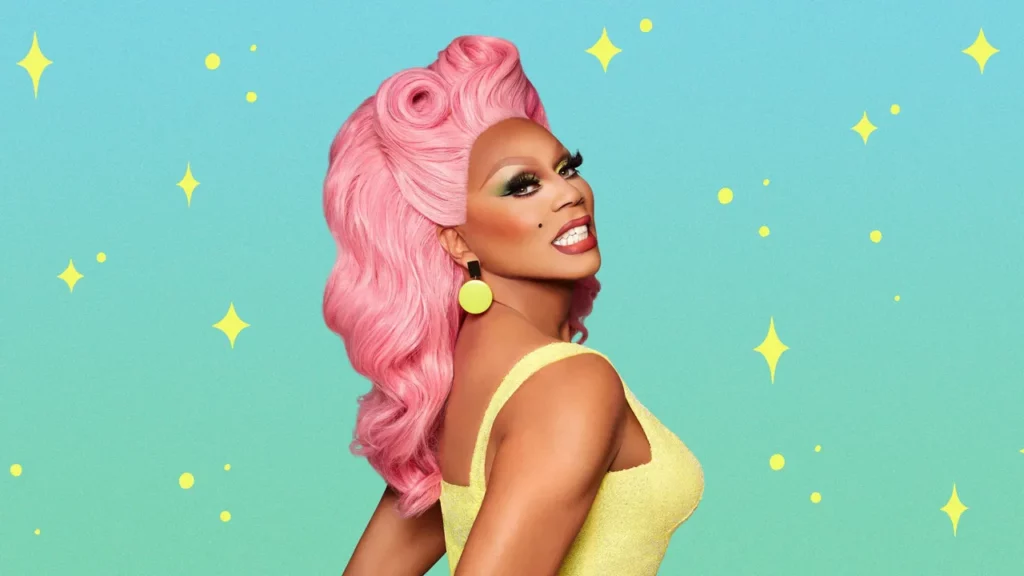 Selling Sunset: Set in the glamorous world of luxury real estate in Los Angeles, Selling Sunset follows a group of elite real estate agents as they navigate high-stakes deals, intense rivalries, and personal drama. With stunning properties and captivating personalities, the show offers an inside look at the competitive world of high-end real estate.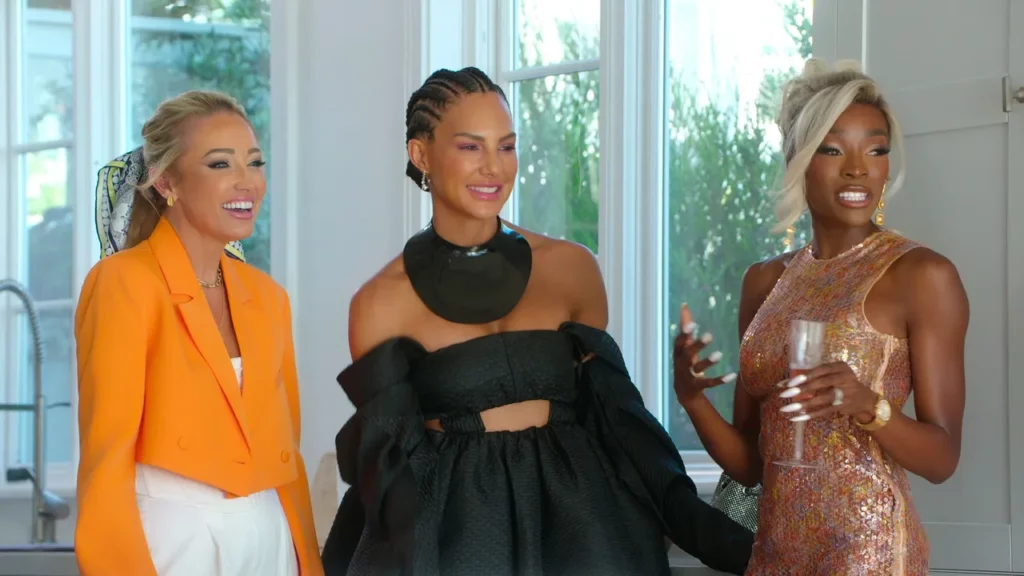 Vanderpump Rules: Centered around the staff of Lisa Vanderpump's upscale restaurants in West Hollywood, Vanderpump Rules delves into the lives, friendships, and romantic entanglements of the young and ambitious servers. With its blend of drama, love triangles, and personal growth, the show keeps viewers hooked with its addictive reality TV storytelling.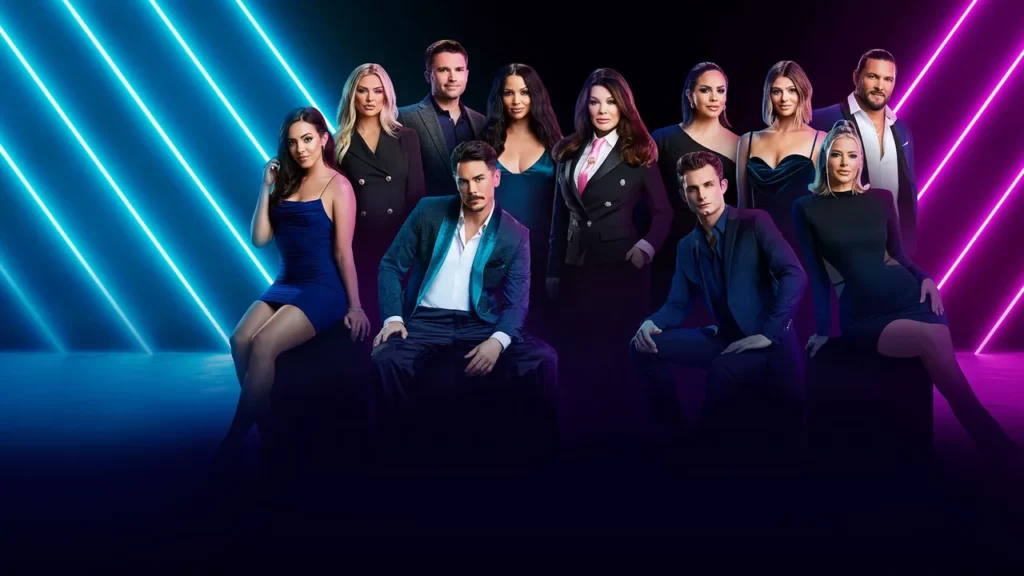 Welcome to Wrexham: This unscripted series follows the journey of actors Ryan Reynolds and Rob McElhenney as they acquire and take on the challenge of running the Welsh football club, Wrexham AFC. Documenting their efforts to revitalize the team and engage the local community, the show offers a unique blend of sports, business, and entertainment.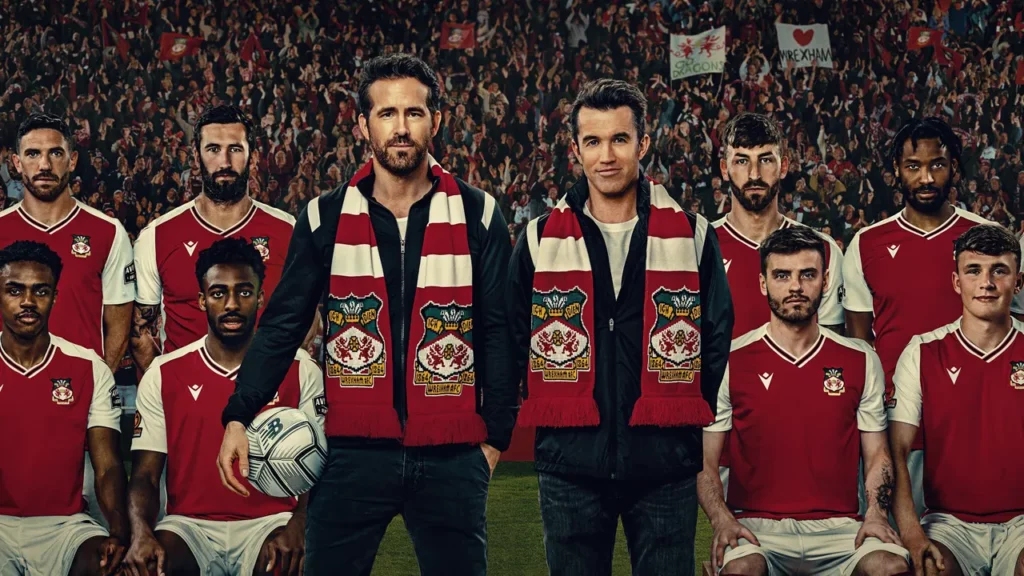 Scripted Reality Program Nominees:
Antiques Roadshow: A captivating reality program that follows expert appraisers as they travel across the country, uncovering hidden treasures and sharing fascinating stories behind antiques and collectibles.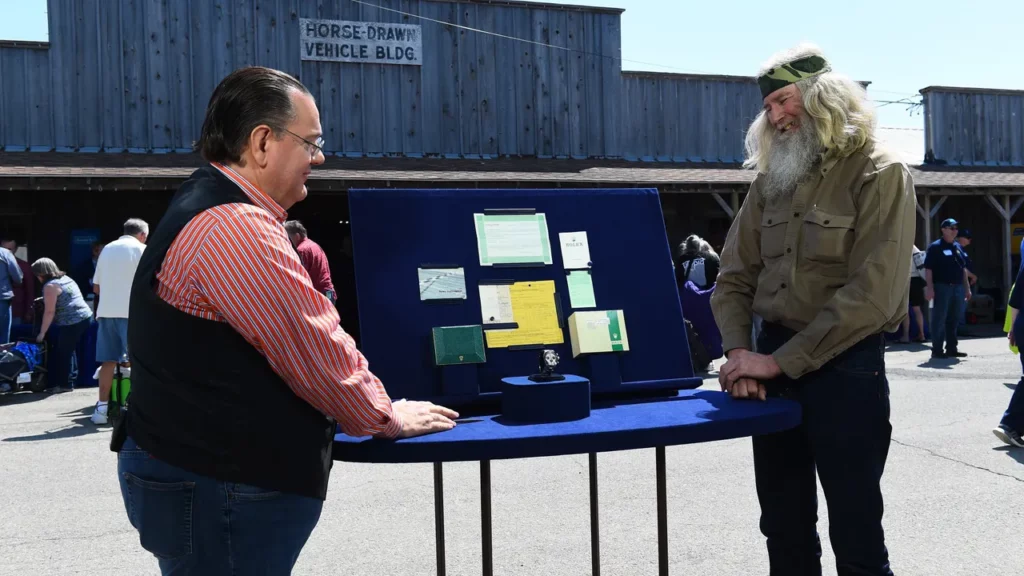 Diners, Drive-Ins, and Dives: Join host Guy Fieri on a mouthwatering journey as he explores unique and beloved eateries across America. From local diners to hidden gems, this show celebrates delicious food and showcases the vibrant culinary cultures of different regions.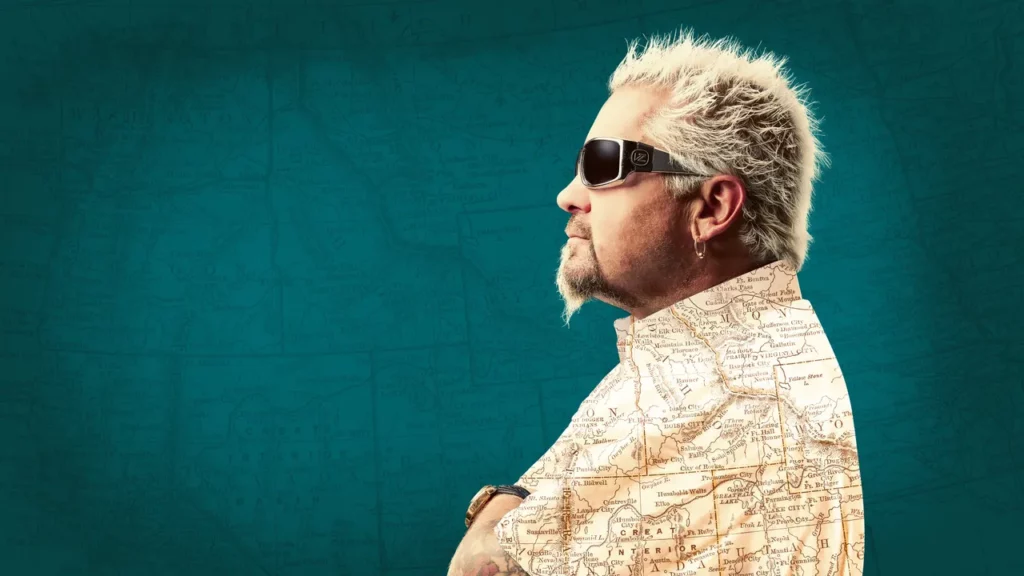 Love Is Blind: In this intriguing social experiment, singles search for love without ever seeing each other. They form deep connections through conversations in isolated pods and then navigate the challenges of dating and relationships when they finally come face-to-face.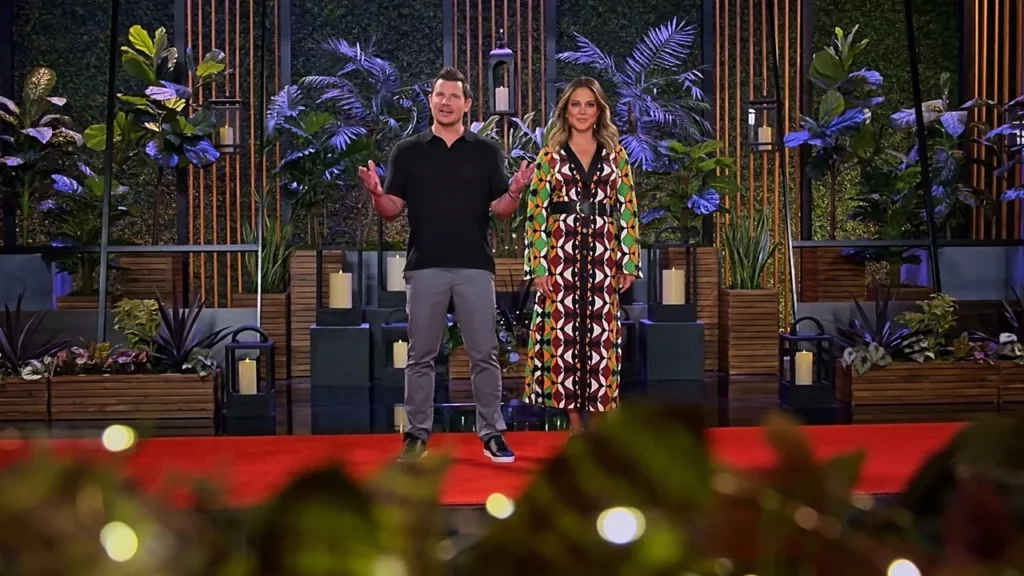 Queer Eye: A heartwarming and transformative series where a group of experts known as the Fab Five lend their expertise in fashion, grooming, design, culture, and food to help individuals embrace their best selves. Each episode showcases incredible makeovers and inspires personal growth.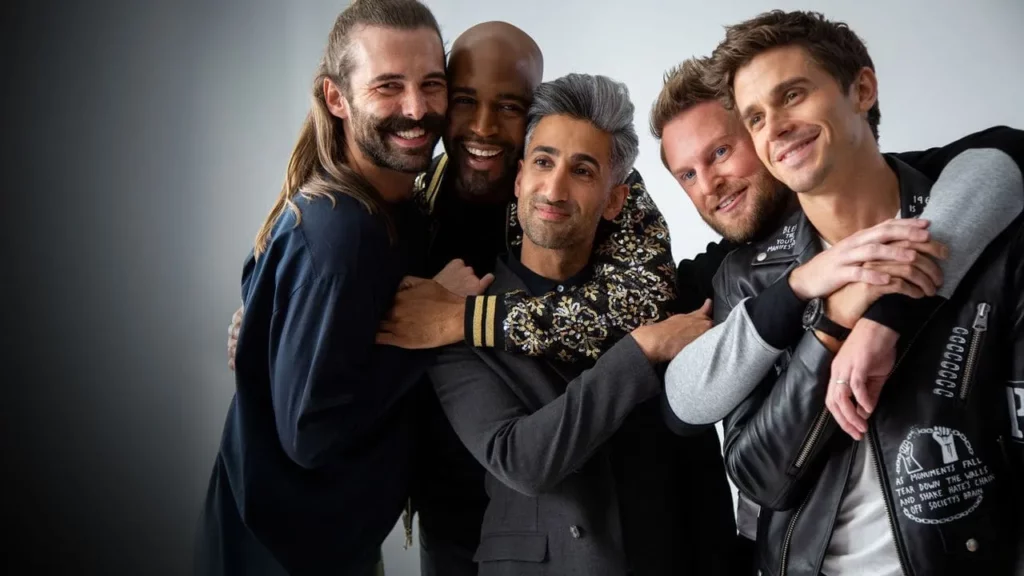 Shark Tank: Entrepreneurs pitch their innovative business ideas to a panel of wealthy investors, hoping to secure funding and support for their ventures. With high-stakes negotiations and intense competition, this show offers a glimpse into the world of startups and the pursuit of entrepreneurial success.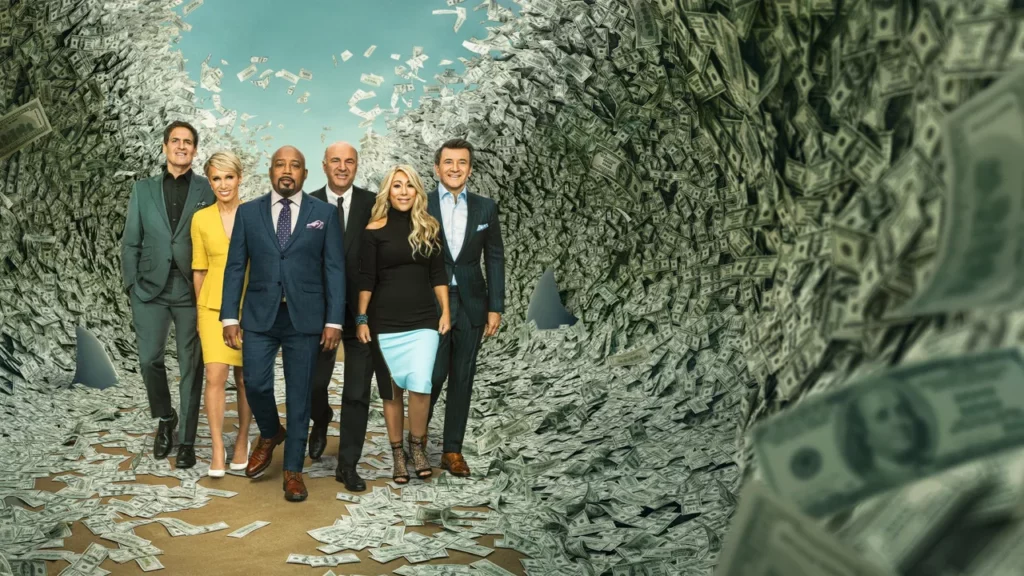 Documentary Series Nominees:
Dear Mama: A heartfelt documentary series that pays tribute to mothers and their profound impact on our lives. Through personal stories and intimate interviews, this series explores the complexities of motherhood, highlighting the joys, challenges, and unconditional love shared between mothers and their children.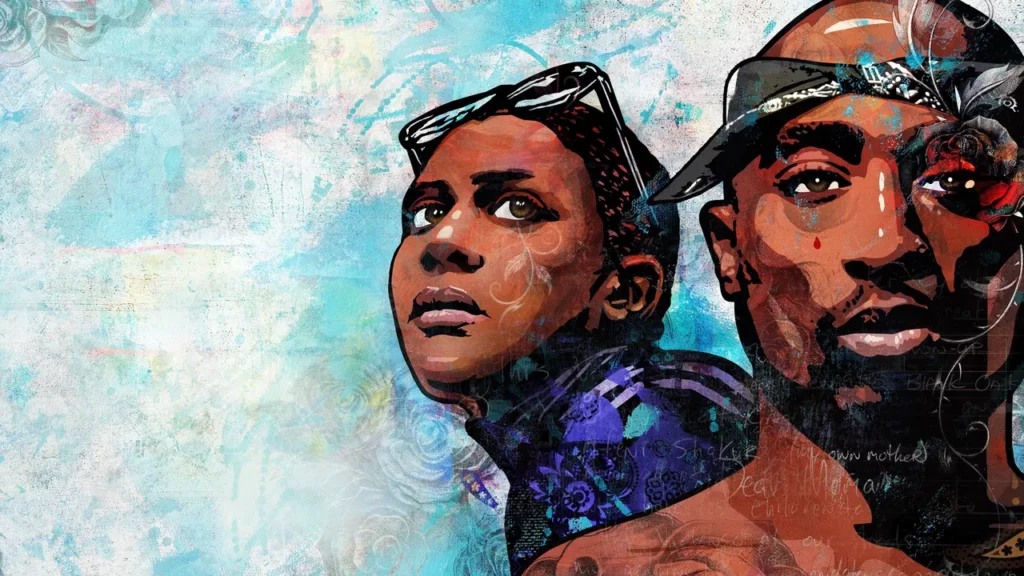 100-Foot Wave: Dive into the exhilarating world of big-wave surfing with this captivating documentary series. Follow surfers as they chase massive waves, pushing the limits of human courage and skill. Experience the adrenaline, triumphs, and setbacks that come with riding some of the most awe-inspiring waves on the planet.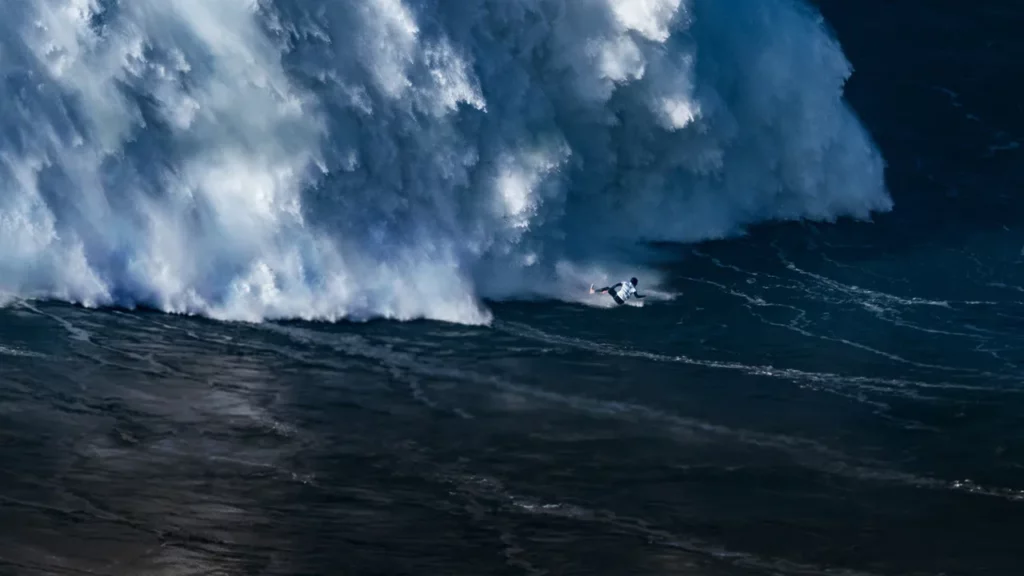 Secrets of The Elephants: Delve into the fascinating lives of elephants in this awe-inspiring documentary series. Witness their intricate social structures, intelligence, and unique behaviors, and gain insights into the challenges they face in their natural habitats. This series sheds light on the importance of elephant conservation and the efforts being made to protect these majestic creatures.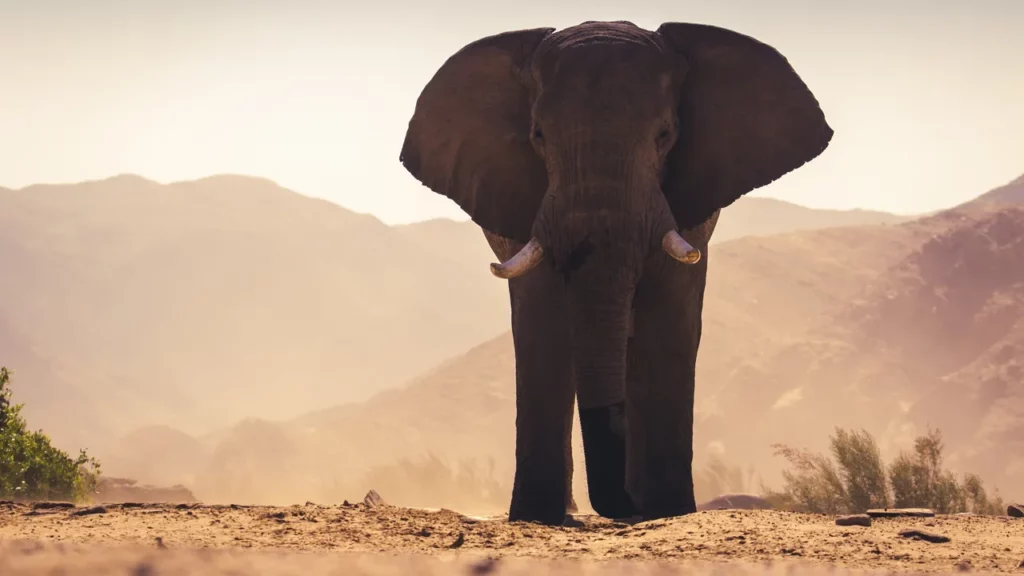 The 1619 Project: Explore the profound impact of slavery on American history and society in this thought-provoking documentary series. Drawing from The New York Times' groundbreaking project, this series examines the legacy of slavery, its lasting effects on various aspects of American life, and the ongoing struggle for racial justice and equality.
The U.S. and The Holocaust: Uncover the untold stories of the United States' response to the Holocaust during World War II in this compelling documentary series. Through archival footage, interviews, and historical analysis, this series explores the complex decisions, challenges, and moral dilemmas faced by individuals, institutions, and the nation as a whole in confronting one of the darkest chapters in history.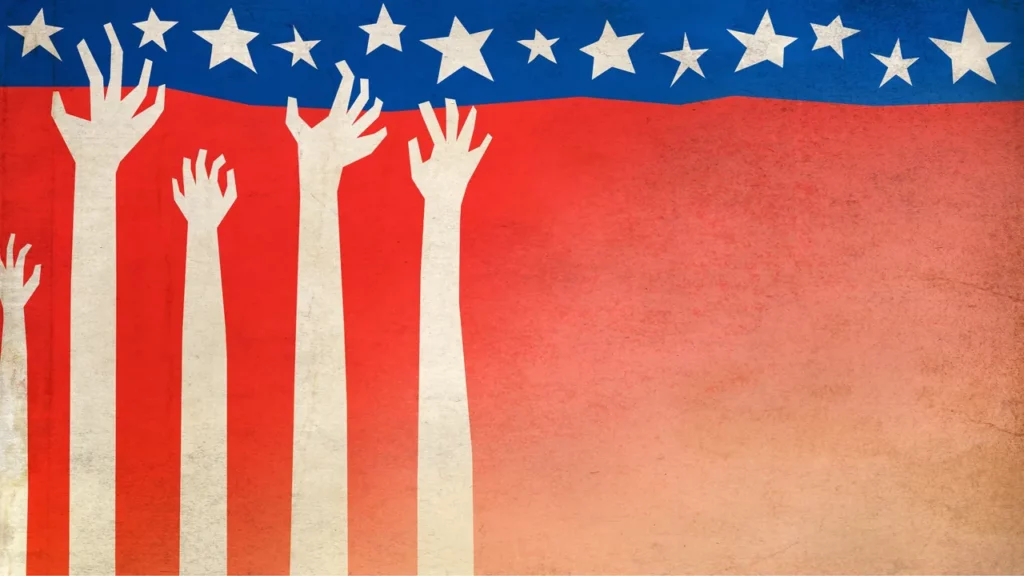 Drama Series Actress Nominees:
Keri Russell as The Diplomat: Keri Russell delivers a captivating performance in "The Diplomat" as she portrays a skilled and determined diplomat navigating the complexities of international relations. Her nuanced portrayal showcases the character's resilience, intelligence, and unwavering commitment to her mission, drawing viewers into the intense world of diplomacy.
Bella Ramsey as The Last of Us: Bella Ramsey shines in her role in "The Last of Us" as she brings to life a strong and courageous young survivor in a post-apocalyptic world. With her exceptional acting skills, Ramsey captures the character's vulnerability, determination, and growth, leaving a lasting impression on audiences.
Sarah Snook as Succession: Sarah Snook delivers a standout performance in "Succession" as she embodies a complex and ambitious member of a wealthy and powerful family. Her portrayal of the character's calculated intelligence, emotional depth, and fierce ambition adds depth and intrigue to the series, making her a compelling presence on screen.
Elisabeth Moss as The Handmaid's Tale: Elisabeth Moss delivers a mesmerizing performance in "The Handmaid's Tale" as she portrays a brave and resilient woman fighting for her freedom in a dystopian society. Moss's portrayal is marked by her ability to convey a wide range of emotions, from strength and determination to vulnerability and defiance, making her character unforgettable.
Melanie Lynskey as Yellowjackets: Melanie Lynskey delivers a gripping performance in "Yellowjackets" as she portrays a former member of a girls' soccer team who survived a plane crash. Her portrayal showcases the character's psychological and emotional struggles as she grapples with the traumatic events of her past, offering a nuanced and compelling performance.
Sharon Horgan as Bad Sisters: Sharon Horgan shines in her role in "Bad Sisters" as she portrays a complex and morally ambiguous character navigating a web of secrets and lies. Horgan's performance captures the character's charisma, wit, and underlying vulnerability, adding depth and intrigue to the series.
Drama Series Actor Nominees:
Jeff Bridges, The Old Man: Jeff Bridges delivers a captivating performance in "The Old Man" as a retired CIA officer forced back into the dangerous world he left behind. With his signature charisma and depth, Bridges brings a nuanced portrayal of a seasoned spy, skillfully navigating complex moral dilemmas and personal challenges, making his character a captivating centerpiece of the series.
Brian Cox, Succession: Brian Cox commands the screen in "Succession" as the formidable media mogul Logan Roy. With his commanding presence and masterful portrayal, Cox embodies the ruthless and enigmatic patriarch, showcasing the layers of power, vulnerability, and manipulation that define his character. His performance captures the intricacies of a complex family dynamic, leaving a lasting impression.
Kieran Culkin, Succession: Kieran Culkin shines in "Succession" as Roman Roy, the sharp-witted and unpredictable youngest son of the Roy family. Culkin's performance is a perfect blend of razor-sharp humor, cunning intelligence, and underlying vulnerability, adding depth and complexity to his character. He effortlessly navigates the intricate dynamics of the Roy family, leaving audiences captivated by his compelling portrayal.
Bob Odenkirk, Better Call Saul: Bob Odenkirk continues to impress in "Better Call Saul" as the morally ambiguous lawyer, Jimmy McGill. Odenkirk's portrayal is a masterclass in character development, showcasing Jimmy's transformation into the cunning and morally compromised lawyer Saul Goodman. With his impeccable range and nuanced performance, Odenkirk captures the internal struggles and external pressures that shape Jimmy's journey.
Pedro Pascal, The Last of Us: Pedro Pascal delivers a compelling performance in "The Last of Us" as Joel, a hardened survivor in a post-apocalyptic world. Pascal's portrayal beautifully captures Joel's complexity, balancing his tough exterior with a deeply emotional core. Through Pascal's nuanced acting, audiences experience the character's evolution, witnessing the depths of his compassion, resilience, and sacrifices.
Jeremy Strong, Succession: Jeremy Strong captivates audiences in "Succession" with his transformative performance as Kendall Roy, the troubled and ambitious son of media mogul Logan Roy. Strong brings raw intensity and vulnerability to the character, exploring Kendall's internal conflicts, addiction struggles, and unyielding desire for power. His emotionally charged portrayal leaves a lasting impact, making Kendall one of the most compelling characters on television.
Discover Reelgood's handpicked selection of the 2023 Emmy Awards Nominees right at your fingertips! Explore the list here.