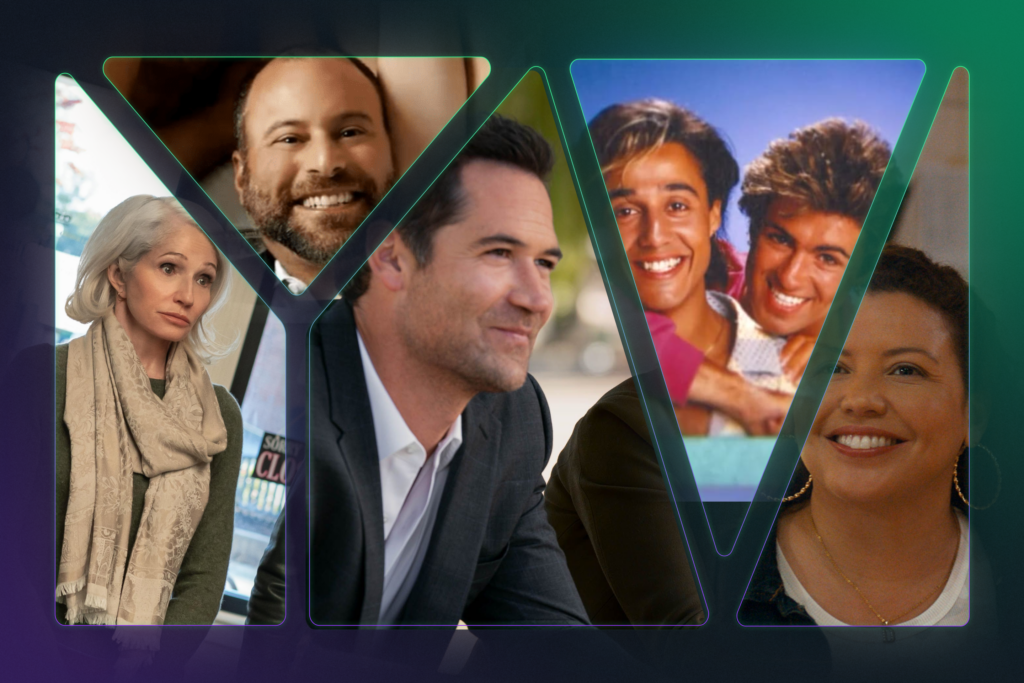 This weekend, there's no need to "endlessly scroll" to find something to watch. We've got your recs right here. Check out what we'll be watching this week, plus find out what everyone is watching in Reelgood's Top 10.
Upon her release from prison, Dolores discovers that the world has changed drastically while she was away and although she finds respite by working as a massage therapist, she's driven to extreme measures to survive.
Streaming on Prime Video
A straight-laced bank manager about to marry the love of his life. When his bank is held up by infamous Ghost Bandits during his wedding week, he believes his future in-laws who just arrived in town, are the infamous Out-Laws.
Streaming on Netflix
Through archival interviews and footage, George Michael and Andrew Ridgeley relive the arc of their Wham. career, from 70s best buds to 80s pop icons.
Streaming on Netflix
The Lincoln Lawyer, Season 2
Mickey Haller expands his business into foreclosure defense and represents Lisa Trammell, who is accused of murdering a wealthy man. Mickey, despite suspecting his client's guilt, works to exonerate her.
Streaming on Netflix
This documentary follows the hack of an infidelity dating website for married people that shocked the public with a scandalous data breach.
Streaming on Hulu