The Reelgood Top 10: Week of July 28 – August 3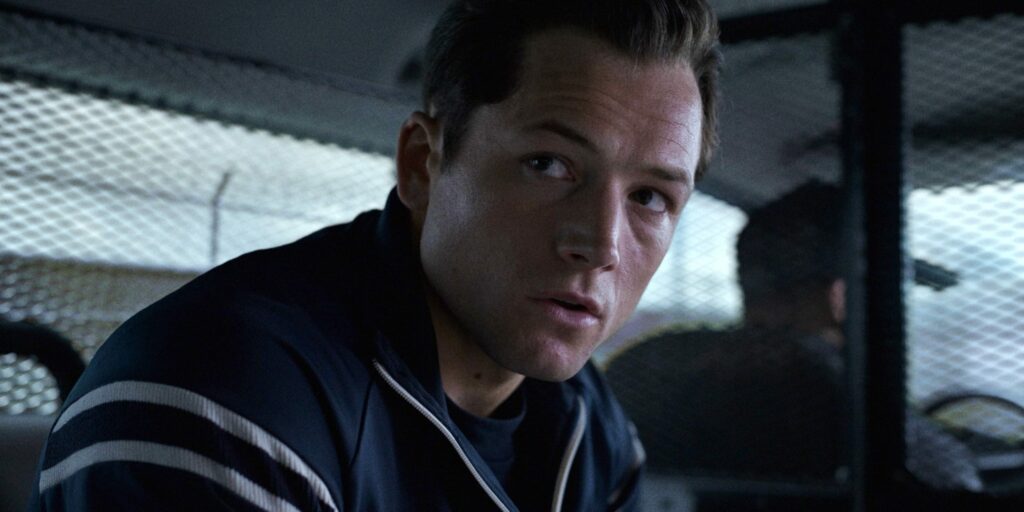 Last year, AT&T announced a $43 billion merger between their WarnerMedia entertainment brand and Discovery to create one standalone media company. Part of the deal meant a promised $3 billion in cost-cutting measures, and now in 2022, we're finding out that HBO Max is getting a good chunk of those savings.
Yesterday, the company announced that a filmed and planned Batgirl film would no longer be hitting theaters or streaming even though it put $90 million into its budget for reshoots and COVID-related production delays. They also scrapped the animated TV series Little Ellen, about the childhood of Ellen Degeneres, before its season 3 premiere. HBO Max users are now finding out that original films are no longer on the service. These films include the Seth Rogen time travel comedy An American Pickle, Robert Zemeckis's remake of The Witches, the rom-com Moonshot, the crime thriller Locked Down, and the drama Charm City Kings among others.
Part of the reason for these cuts is because HBO Max has to pay to license them on their service, and these costs can compound with a library as extensive as theirs. Though certain titles like An American Pickle, which was relatively well-reviewed and watched with ample star power, several of the titles like Moonshot were taken off the service because they weren't performing well, according to a source that spoke with Vanity Fair. By scrapping Bat Girl, HBO Max could lower its tax bill too.
While this is just a handful of titles so far, it's concerning that original films and programming are being removed from the service. Compared to its competitors, HBO Max had such a diverse, thorough, and overwhelming catalog that no matter what your taste, you could program a whole month of things you've never watched and would enjoy. If these cuts continue and beloved originals start getting axed, the streamer might lose the charms it developed over the last few years. For the first time in a long while, HBO Max doesn't feature in this week's Top 10, which instead boasts several new titles across Netflix, Hulu, Paramount+, and Prime Video.
1. The Gray Man (Streaming now on Netflix)
Netflix's answer to the James Bond and Mission: Impossible franchises are once again dominating the Reelgood Top 10. Armed with an all-star cast of Ryan Gosling, Chris Evans, Dhanush, Ana de Armas, Jessica Henwick, Regé-Jean Page, Billy Bob Thornton, and directors Avengers-alums Joe and Anthony Russo, viewers keep flocking to this flashy spy thriller. There are already plans for a sequel and a spin-off series, and while reviews have been decidedly mixed, Netflix is going all in on this new franchise.
2. Better Call Saul (Streaming now on AMC+)
Last week's Better Saul Episode was the crossover event fans have been waiting for since the beginning: The episode is titled "Breaking Bad" and follows the aftermath of the Breaking Bad Season 2 episode "Better Call Saul." On Breaking Bad, "Better Call Saul" was the first appearance of Saul Goodman, so it's fitting that both Walter White (Bryan Cranston) and Jesse Pinkman (Aaron Paul) make an appearance on the Better Call Saul episode titled "Breaking Bad." While those are light spoilers, Odenkirk has put on an acting clinic this season. Alongside Odenkirk, the show features a cast of Breaking Bad alums and new characters in Jonathan Banks, Michael Mando, Patrick Fabian, Rhea Seehorn, and Giancarlo Esposito.
3. Black Bird (Streaming now on Apple TV+)
This gritty Apple TV+ prison drama Black Bird keeps rising in the Reelgood Top 10, jumping up to third place. Based on a true story and on James Keene's 2010 autobiographical novel In With The Devil: A Fallen Hero, A Serial Killer, and A Dangerous Bargain for Redemption, the miniseries stars Taron Egerton as James Keene, a former football star who finds himself in prison after a series of bad decisions and is convicted of a crime with a 10-year sentence. While in prison, he's given the opportunity to gain freedom if he can secure a confession from an alleged serial killer behind bars. The killer is played by Paul Walter Hauser (Richard Jewell, I, Tonya), and the late Ray Liotta, in his final television role, plays Keene's father.
4. Not Okay (Streaming now on Hulu)
Not Okay has almost controversially debuted at number four on the Reelgood Top 10. The Hulu Original film opens with a sarcastic disclaimer: "CONTENT WARNING: This film contains flashing lights, themes of trauma, and an unlikable female protagonist. Viewer discretion advised." Now, even though it's meant in jest to subvert a problematic trope, this "unlikable female protagonist" joke didn't win over everyone. Some people on Twitter, as Variety points out, thought it was offensive and wondered why Hollywood has never issued a CW for an "unlikable male protagonist." In fact, director Quinn Myers jokingly made that warning for that very reason films like American Psycho or The Wolf of Wall Street didn't. "The content warning was borne out of, to be honest, our test screenings," she said during a recent interview with IndieWire. "We un-ironically and consistently got responses from — I'm not going to say what demographic, but you might be able to guess — people who were quite literally like, 'Why would someone make a movie with an unlikable woman?'" Not Okay stars Zoe Deutsch, who plays a vapid, fame-striven influencer.
5. Paper Girls (Streaming now on Prime Video)
Paper Girls is a time-traveling science fiction series that appears to be Prime Video's answer to Stranger Things, though on a much smaller budget than $30 million per episode. It's an adaptation based on the 2015 comic series of the same name by writer Brian K. Vaughan and illustrator Cliff Chiang. The show follows a group of 12-year-old girls growing up in the '80s as they deal with something supernatural appearing in their hometown. It's the first week on the Reelgood Top 10 for the series, which is entirely on Prime Video right now. It may jump up next week since word of mouth is ramping up, and reviews have been generally positive.
6. Purple Hearts (Streaming now on Netflix)
While not yet reflected in the Reelgood Top 10, Netflix recently reported that Purple Hearts, the low-budget original film about military members and their romantic partners, has dethroned The Gray Man on their domestic charts despite spending $200 million on the spy thriller. The film that took the throne stars singer turned actress Sofia Carson (Descendants) and Nicholas Galitzine (Cinderella); the film is based on the book by Tess Wakefield that follows the two characters who devise a plan to get married for military benefits before Galitzine's character deploys for Iraq. Despite their platonic intentions to get money from the government, they naturally fall in love. How romantic!
7. Virgin River (Streaming now on Netflix)
The fourth season of the Netflix romance series is once again the top performing TV series on the streamer right now, jumping up on the Reelgood Top 10 to seventh place. According to Netflix's tallies, the show was streamed for 105.4 million hours compared to Stranger Things' 75 million. Impressive stuff. It stars Alexandra Breckenridge, Martin Henderson, Tim Matheson, Annette O'Toole, Benjamin Hollingsworth, Sarah Dugdale, Colin Lawrence, Zibby Allen, Jenny Cooper, and Lauren Hammersley.
8. Honor Society (Streaming now on Paramount+)
Genuinely good high school movies feel increasingly rare these days, but Paramount+ has a promising contender in Honor Society. Starring Mare of Easttown breakout star Angourie Rice as Honor and Stranger Things kid Gaten Matarazzo as smart kid Michael, the film follows Honor's dubious quest to get into an Ivy League college. It's clear that Honor will do whatever it takes to put herself ahead but will her worst impulses take over fully? You can only find out by streaming it on Paramount+.
9. The Old Man (Streaming now on Hulu)
After an explosive season finale for The Old Man, the Jeff Bridges and John Lithgow-starring limited series stays strong in Reelgood Top 10, dropping to ninth place. Reviewers claim the episode left them with more questions than answers, with Vulture writing, "The Old Man ended its debut season the same way it started: with an exhausting, excessive amount of exposition that was more tedious than tense. By the time we finally got to the episode's big, season-long reveal, it was at best validating and anticlimactic." Bridgers was excellent not only for his resilient performance but also for overcoming a cancer diagnosis and chemotherapy during filming.
10. The Sea Beast (Streaming now on Netflix)
After a decent run in the middle of the pack, The Sea Beast drops to the bottom spot on the ReelGood Top 10 this week. The film feels like what would happen if Kubo and the Two Strings and Miyazaki took on Kon Tiki for a CGI film. It's one of the most ambitious animated and CGI films Netflix has ever taken on. A family-oriented drama and fantasy adventure film takes place in a mythical world where there's a war between monsters and men. It follows Maisie, a runaway orphan who joins a ship called the Inevitable that hunts monsters. There are subtle if predictable themes about anti-violence and the good guys not always being good that's worth a watch for any kid. Reviews so far have been solidly positive, and it's a gorgeously designed world. From Big Hero 6 and Moana director Chris Williams.