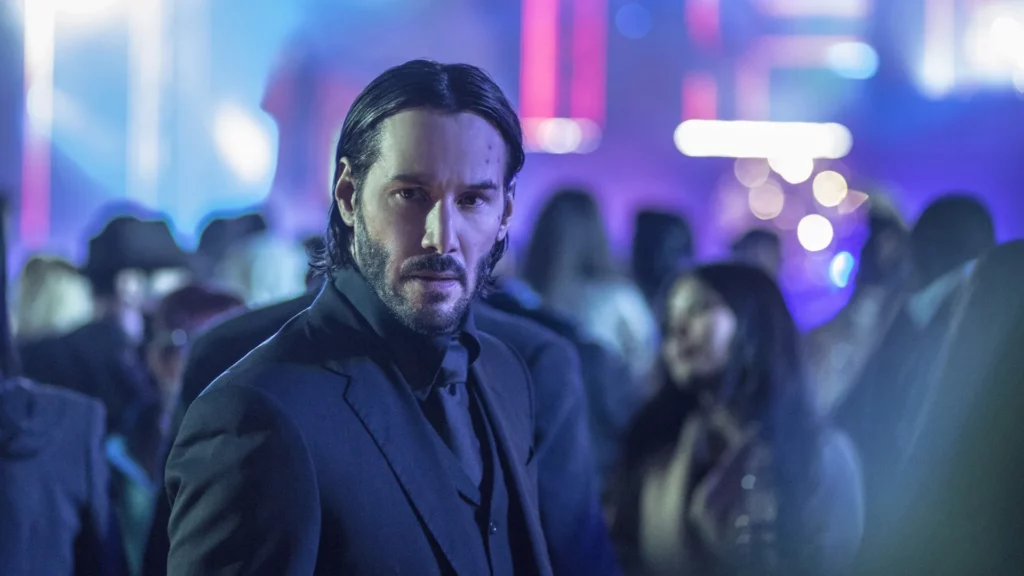 John Wick: Chapter 2 is a remarkable action film from recent years, boasting an engaging narrative, captivating action scenes, and stunt performances. Understandably, the film has garnered a substantial audience eager to experience it. While not everyone can access it in theaters, many are keen to explore alternative methods, such as streaming John Wick: Chapter 2. This comprehensive guide offers discreet advice on effectively streaming the movie with finesse.
John Wick 2 not streaming in your country?
Any of our picks not streaming in your country? ExpressVPN unlocks Reelgood and all of your streaming services, giving you access to all movies and TV shows from around the world. Stream them from anywhere with a 30-day money-back trial from ExpressVPN.
Unblock Streaming with ExpressVPN (3 months free for Reelgood users!)
Connect to a US or UK server via ExpressVPN.
Let ExpressVPN run in the background as you watch all of your movies and TV shows, securely and with no throttling or bandwidth limits.
The Plot of John Wick: Chapter 2
In "John Wick: Chapter 2," legendary hitman John Wick (Keanu Reeves) is reluctantly pulled back into the dangerous world he had tried to leave behind. Bound by a blood oath to a powerful crime lord, Wick is compelled to carry out a seemingly impossible assassination job. As he navigates a treacherous landscape of assassins and double-crossing adversaries, Wick is propelled into a series of intense, high-stakes confrontations across Rome and New York City. With his deadly skills and unwavering determination, he battles to survive and fulfill his mission, all while facing the ever-increasing odds stacked against him.
Finding The Right Platform
The first step to streaming John Wick: Chapter 2 is to find the right streaming platform. Numerous streaming services are available, but the one best suited for this film is Netflix. Not only does Netflix have a wide range of movies, but its library also includes John Wick: Chapter 2.
Viewers can stream on various popular platforms such as Amazon Prime Video, Google Play Movies & TV, YouTube Movies, Vudu, iTunes, and Microsoft Store. These platforms allow viewers to rent or purchase the movie for online streaming, offering multiple options for enjoying the action-packed sequel.
Ensuring Technical Requirements
After finding the right streaming platform, the next step to watch John Wick: Chapter 2 is to ensure the technical requirements are met. The choice of the streaming platform relies on the streaming device being utilized. Typically, watching John Wick: Chapter 2 via streaming necessitates access to the internet and a computing device or portable gadget capable of streaming high-definition content.
Setting Up The Sound And Video Quality
After confirming the fulfillment of technical prerequisites, attention should be redirected toward assessing the film's audio and visual attributes. When considering John Wick: Chapter 2, selecting a high-definition resolution like 720p or 1080p is recommended. This choice guarantees an optimal viewing experience characterized by superior quality.
Configuring Control Settings
The final step to stream John Wick: Chapter 2 is configuring the control settings. These are important as they will determine how viewers interact with the movie. As such, the settings should be adjusted to the viewers' needs.
For instance, if spectators intend to view the film in the company of companions, they can adjust their preferences to enable the movie to halt if a need arises to take a pause. Doing so guarantees that viewers can relish the movie at their tempo.
John Wick: Chapter 2 release date
"John Wick: Chapter 2" was released in theaters on February 10, 2017.
Trailer for John Wick Chapter 2
The Cast of John Wick 2
"John Wick: Chapter 2," directed by Chad Stahelski, continues the action-packed journey of legendary hitman John Wick, portrayed by Keanu Reeves. In this installment, John Wick is compelled to return to the criminal underworld when he is called upon to honor an old debt. The film introduces a stellar cast of characters, each contributing to the movie's intensity and allure.
Keanu Reeves (John Wick): Keanu Reeves reprises his role as the titular character, John Wick. A retired hitman forced back into the world of assassinations, Wick seeks vengeance and justice while navigating a dangerous criminal landscape.
Lonnie Rashid Lynn Jr. (Cassian): Also known as Common, Lonnie Rashid Lynn Jr. portrays Cassian, a skilled assassin and bodyguard. Cassian's encounters with John Wick lead to intense and thrilling confrontations.
Ian McShane (Winston): Ian McShane returns as Winston, the owner of the Continental Hotel, a haven for assassins. McShane's portrayal of Winston adds depth to the film's intricate world of organized crime.
Laurence Fishburne (Bowery King): Reuniting with Keanu Reeves, Laurence Fishburne plays the role of Bowery King, a powerful figure in the criminal underworld who commands a network of street informants.
Riccardo Scamarcio (Santino D'Antonio): Riccardo Scamarcio takes on the role of Santino D'Antonio, a crime lord who holds a marker over John Wick, compelling him to undertake a dangerous mission.
Ruby Rose (Ares): Ruby Rose portrays Ares, a mute assassin who serves as Santino D'Antonio's bodyguard. Her physical prowess and enigmatic presence contribute to the film's intrigue.
Lance Reddick (Charon): Lance Reddick returns as Charon, the concierge of the Continental Hotel. Reddick's performance adds an air of elegance and professionalism to the criminal underworld.
Peter Stormare (Abram Tarasov): Peter Stormare plays Abram Tarasov, a formidable and ruthless crime lord with a personal vendetta against John Wick.
Bridget Moynahan (Helen Wick): Bridget Moynahan makes an appearance as Helen Wick, John Wick's late wife whose memory continues to haunt him and motivate his actions.
A Review for John Wick: Chapter 2
John Wick: Chapter 2″ delivers an electrifying sequel that intensifies the world of its titular hitman. Keanu Reeves reprises his role as the formidable John Wick, offering a captivating performance that blends stoic determination with explosive action. The film expands upon the intriguing universe established in the first installment, immersing viewers in a realm of high-stakes assassins and intricate underworld politics. The visually stunning choreography of the action sequences, coupled with expert direction from Chad Stahelski, creates a visceral experience that keeps audiences on the edge of their seats.
The plot delves into the consequences of Wick's return to the world of contract killing, as he is once again dragged into a series of lethal engagements. The film skillfully balances character development with adrenaline-pumping moments, offering insight into Wick's backstory while maintaining a relentless pace. With a standout supporting cast that includes Ian McShane, Laurence Fishburne, and Ruby Rose, "John Wick: Chapter 2" expertly navigates themes of loyalty, vengeance, and survival. Overall, the film serves as a thrilling and action-packed continuation of Wick's journey, leaving audiences eager for more in this stylish and high-octane franchise.
Conclusion
In conclusion, "John Wick: Chapter 2" proves to be an exhilarating and compelling cinematic experience that not only lives up to its predecessor but also surpasses it in terms of action, storytelling, and character development. Keanu Reeves' portrayal of the enigmatic and skilled hitman John Wick is nothing short of mesmerizing, and the film's masterful direction by Chad Stahelski ensures that every frame is a visual feast for the audience. The expansion of the film's universe into the complex web of assassins and criminal organizations adds depth and intrigue, keeping viewers engaged from start to finish. With its pulse-pounding action sequences, well-crafted plot, and outstanding performances from the entire cast, "John Wick: Chapter 2" is a must-watch for both fans of the franchise and newcomers alike, solidifying its place as one of the most exhilarating action films of its time.