Tom Holland is one of the hottest rising stars in Hollywood. After making his film debut as a child star in The Impossible (2012), he has since gone on to appear in some major blockbuster films such as Spider-Man: Homecoming (2017) and Avengers: Infinity War (2018). For fans of this talented young actor, here are eight must-watch Tom Holland movies for your viewing pleasure.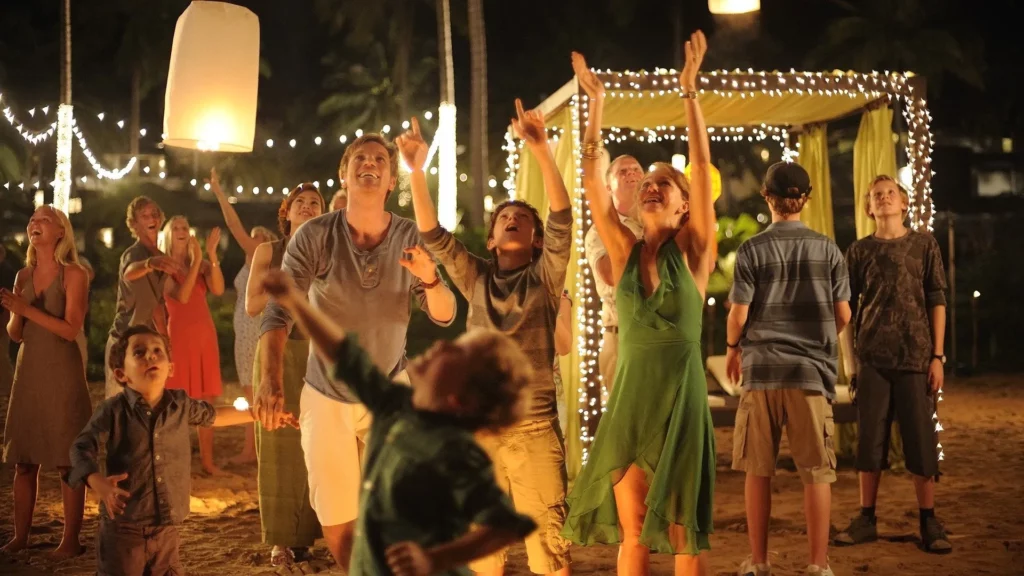 1. 'The Impossible' (2012): In The Impossible, Tom Holland plays the role of Lucas Bennett, a 12-year-old boy separated from his family during the 2004 Indian Ocean tsunami. Director J.A Bayona masterfully blends a family drama with an action-packed disaster flick, and Tom Holland puts in an outstanding performance as Lucas.
2. 'In the Heart of the Sea' (2015): This epic adventure film stars Chris Hemsworth as whaling ship captain Owen Chase and Tom Holland as his cabin boy Thomas Nickerson. The movie follows their journey to survive after being stranded at sea for months. It's a thrilling tale of survival against all odds that will keep you on the edge of your seat throughout.
3. 'The Lost City of Z' (2016): Tom Holland stars alongside Charlie Hunnam, Sienna Miller, and Robert Pattinson in this historical drama about British explorer Percy Fawcett's search for the lost city of Z in the Amazon. Holland plays Jack Fawcett, Percy's son, and carries his role with great aplomb.
4. 'Spider-Man: Homecoming' (2017): Tom Holland is perfectly cast as the titular character in this action-packed blockbuster directed by Jon Watts. In his debut outing as Spider-Man, he brings to life a fresh take on the superhero we all know and love.
5. 'The Current War' (2017): Set during the 19th-century battle between electricity giants Thomas Edison and George Westinghouse, The Current War stars Benedict Cumberbatch as Edison and Tom Holland as assistant Samuel Insull. It's a riveting story of ambition, betrayal, and the quest for power.
6. 'Avengers: Infinity War' (2018): Tom Holland's star turn as Spider-Man continues in this hugely popular Marvel movie directed by Joe and Anthony Russo. Joined by an all-star cast including Robert Downey Jr., Chris Hemsworth, Mark Ruffalo, Scarlett Johansson, and many more, it's an action-packed extravaganza that you won't want to miss.
7. 'Chaos Walking' (2021): In this sci-fi adventure film based on the novel by Patrick Ness, Tom Holland plays Todd Hewitt, who finds himself stranded in a post-apocalyptic world where all living creatures can hear each other's thoughts. It's an intense and thought-provoking story that keeps you guessing until the end.
8. 'Cherry' (2021): Tom Holland stars as a former army medic who struggles with PTSD in this gripping drama directed by Anthony and Joe Russo. Despite its challenging subject, it's ultimately a story of hope and perseverance.
These eight Tom Holland movies will surely provide you with hours of entertainment. From heart-pounding adventure to thrilling sci-fi, there's something for everyone to enjoy here. So what are you waiting for? Check out these eight fantastic films on Reelgood.com and start your Tom Holland movie marathon today!
So if you're a fan of Tom Holland or just looking for a great movie night, these eight movies will hit the spot. From epic adventures to heart-warming dramas, there's something here for everyone. So clear your schedule and get ready to enjoy some quality viewing! With Reelgood.com. It doesn't have to be hard – search the title of your favorite movie, and you're good to go! So what are you waiting for? Start your Tom Holland movie marathon today!