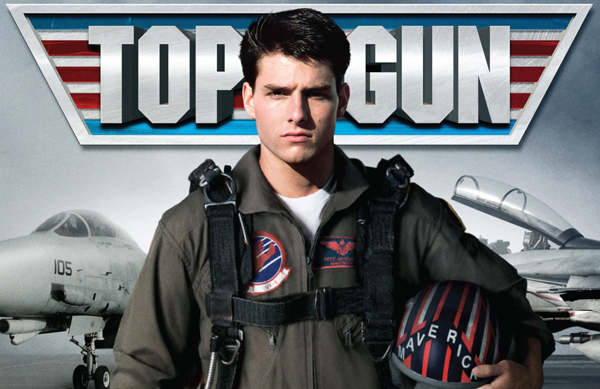 By Josh Terry
Apart from the first Top Gun film, which hit number one on Reelgood on the exciting surround its sequel Top Gun 2: Maverick that's in theaters now, two TV shows unsurprisingly dominated the discourse this week. Both Netflix's Stranger Things and Disney+'s Obi-Wan Kenobi premiered and basically took over the conversation on Twitter for good and bad reasons. For the good news, the Season 4 debut of Stranger Things led to a new resurgence in '80s icon Kate Bush, thanks to the show's prominent uses of her biggest single, "Running Up That Hill (A Deal With God)" in pivotal episodes. In fact, the song became the number 1 track on iTunes and jumped a whopping 8,700 percent in streaming numbers on Spotify. A good sync becomes truly special when it literally moves the needle like this.
Elsewhere, however, the response to Obi-Wan Kenobi has been positive, but there's also been unfortunate racist and all-too-loud criticism level at Moses Ingram, Ewan McGregor's co-star who plays the villain, Inquisitor Reva. Over the weekend, Ingram posted threatening and bigoted messages she's received from so-called Star Wars fans and brought to light what actors of color have to deal with when they join a franchise with several toxic fans. John Boyega, a Black actor who starred in the latest Star Wars trilogy, dealt with the same abuse during his tenure as Finn. McGregor stood up for his castmate and condemned the abuse in a statement posted on Star Wars' social media accounts. While that small but vocal part of the fanbase briefly took over the conversation, the real takeaway is that Obi-Wan Kenobi is a hit, breaking Disney+'s streaming record in its first week.
Below, check out the Top 10 performing films and TV series among Reelgood's userbase. Along with the new heavy-hitters populating streaming services, some familiar names like Top Gun and The Lost City make return appearances on the weekly ranking. Look out for Paramount+, which once again makes an impressive showing with Reelgood users and even gives Netflix a run for its money.
1. Top Gun (Streaming now on Paramount+ and Prime Video)
Top Gun 2: Maverick is the rare blockbuster where the reviews seem almost uniformly positive, ranking at 97 percent on Rotten Tomatoes among critics. To put that into perspective, Eyes Wide Shut, Tom Cruise's "critically-acclaimed" 1996 collaboration with the late Stanley Kubrick, which places on Best of Film lists everywhere, only has a 75 percent on Rotten. The original Top Gun has been on our Top 10 for four consecutive weeks now but this is its first week taking the top spot on the Top 10. Movies are back and Tom Cruise is leading the film industry's squadron to get people back into theaters.
2. Obi-Wan Kenobi (Streaming now on Disney+)
Obi-Wan Kenobi answers the question of what happened to the Jedi master following the events of Revenge of the Sith. How did Obi-Wan become Ben Kenobi? How did he age so much on Tatooine? While that last question probably won't be answered, Ewan McGregor does return in his most famous role 23 years after he debuted in The Phantom Menace. So far, the Disney+ limited series is engrossing with a new villain in Inquisitor Reva (Moses Ingram) really dialing up the Dark Side levels, a young Leia (played precociously by Vivien Lyra Blair), and even surprising celebrity cameos like Red Hot Chili Peppers bassist Flea. If you like anything Star Wars, you'll enjoy Obi-Wan Kenobi.
3. Stranger Things (Streaming now on Netflix)
Four seasons into this breakout Netflix series and Things have not been normal. In fact, Things have only gotten Stranger. Thanks to a COVID-delayed production and shoot, this season finds its heroes growing up even more. Now high schoolers, the gang has to deal with new friends, old friendships growing apart both literally (El, Will, and Mrs. Byers have moved to California) and metaphorically (Mike and Dustin have beef with the now-sporty Lucas), as well as a new Big Bad named Vecna who might be the spookiest villain yet. These episodes are long and they're not even the entirety of Season 4, which concludes with another batch of episodes on July 1. If you get your kicks from '80s horror films and Kate Bush cassette tapes, you'll love this season.
4. The Lost City (Streaming now on Paramount+)
The Lost City is no longer the top-performing title on Reelgood but that's no surprise because Top Gun, Stranger Things, and Obi-Wan Kenobi are the heavy hitters you'd expect to dethrone a charming action-comedy starring Sandra Bullock, Channing Tatum, and Daniel Radcliffe. This exotic adventure boasts tons of things to enjoy: eccentric villains, the tangible onscreen chemistry between its stars, and even Brad Pitt cameos. It's still the tenth highest-grossing film in 2022 and along with Top Gun, tops another impressive showing for Paramount+ on this ranking. If you're a mom who wonders what would happen if Miss Congeniality met Fifty Shades of Gray and Indiana Jones, this is the movie for you.
5. The Lincoln Lawyer (Streaming now on Netflix)
The Lincoln Lawyer took a slight bump in this week's rankings, dropping from #2 to #5 on account of the big names debuting on streaming services. Netflix's Lincoln Lawyer, an adaptation of Michael Connelly's 2008 novel The Brass Verdict, stars Manuel Garcia-Rulfo as attorney Mickey Haller. If you're the sort of television viewer who's watched so many courtroom dramas you get excited for jury duty, dive into The Lincoln Lawyer.
6. Better Call Saul (Streaming now on AMC+ and Netflix)
Six seasons into this AMC prequel to Breaking Bad, it's no longer controversial to say that Better Call Saul has surpassed the Aaron Paul and Bryan Cranston series it spun off from. Now in its sixth and final season, the Vince Gilligan-helmed show starring Bob Odenkirk is killing it in its swan song. It bumps into weekly rankings thanks to an electric mid-season finale. A second and really-final-this-time batch of episodes will begin airing in mid-July on AMC+. You can watch most of the series on Netflix but if you want to stay current, you'll have to spring for AMC+ as well. If you like great filmmaking and incredible action, why aren't you caught up with Better Call Saul?
7. Sonic the Hedgehog 2 (Streaming now on Paramount+)
Sonic the Hedgehog 2 is a repeat contender on the Reelgood Top 10 after making its debut last week. Along with Ben Schwartz, who voices the agile hedgehog, the film boasts the return of Jim Carrey as Doctor "Eggman" Robotnik and as well as Idris Elba voicing Knuckles the Edichina. With more films and spin-off series on the way, this won't be the last time we see Sonic on here. If you don't miss Sonic having ugly, human-like teeth, watch this movie.
8. Fantastic Beasts: The Secrets of Dumbledore (Streaming now on HBO Max)
With a cast as strong as Mads Mikkelson, Jude Law, Eddie Redmayne, and Katherine Waterston, a showing of this 2022 installment in the Harry Potter franchise outside the Reelgood Top 10 would be embarrassing. Interestingly, critics and audiences were split on The Secrets of Dumbledore with only 47 percent of critics giving the film a fresh rating on Rotten Tomatoes as opposed to a supermajority of 83 percent of audiences. If you're still into Harry Potter, you might as well.
9. Night Sky (Streaming now on Amazon Prime Video)
The J.K. Simmons and Sissy Spacek-starring slow sci-fi series Night Sky is well worth the Prime Video subscription. A series that finds its power in intimate moments rather than gaudy action sequences and overwhelming CGI goes a more tasteful route when it follows a married couple who have a portal to another world in their basement. Things get weird when a mysterious visitor arrives through the portal but the show has smart enough writing that you won't be able to guess where the plot leads as more mysteries from the portal begin to reveal themselves. If you enjoyed Tales From the Loop and wished Black Mirror or Orphan Black were more of a Slow Burn, this is the show for you.
10. Chip N' Dale: Rescue Rangers (Streaming now on Disney+)
Chip N' Dale: Rescue Rangers, a remake of an animated Disney show that hasn't aired since 1990, is honestly as good as everyone says it is. With the titular chipmunks in this film voiced by Andy Samberg and John Mulaney, there's enough charm and meta-humor to hold this movie together. Sure, there are a ton of unnecessary and gratuitous cameos but this film is smart enough to handle its references and point out its own absurdity. It holds strong with an 82 percent Critic and Audience Score on Rotten Tomatoes. If you actually do miss Sonic having ugly, human-like teeth, watch this movie.