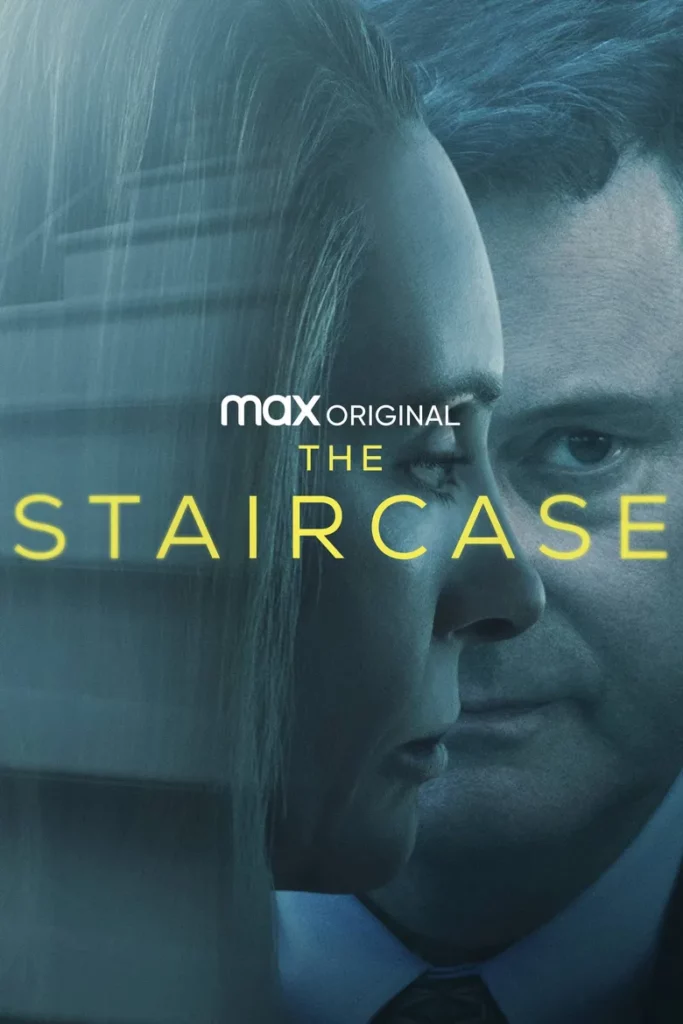 In recent years, crime stories have gained enormous popularity among audiences, consumers, and award organizations across the globe. Such series like "The Staircase" have proliferated across stations and streaming platforms this year alone, all in an effort to capitalize on the ongoing craze. A lot is wondering what the staircase owl theory is all about. The Staircase is an American true crime documentary that can be streamed online. It was created and directed by Antonio Campos, an American director best known for the movies Afterschool (2008), Simon Killer (2012), Christine (2016), and The Devil All the Time (2020).

The series, which debuted on HBO Max on May 5, 2022, and ended on June 9, 2022, was based on the 2004 thriller documentary series of the same name, created by Jean-Xavier de Lestrade. The series garnered 8 episodes that introduced a new dimension and depth to the mystery and exhilarating and outstanding suspense episodes. The Staircase is a gripping portrayal of initially disclosed events that demonstrate why actual crime is not something to be trifled with. Additionally, The Staircase takes its toll on its audience instead of revealing crucial information regarding the incident. It is an exhilarating experience for watchers who enjoy this type of true mystery drama series.
The series received numerous accolades, nominations, and awards from the Television Critics Association Awards and Primetime Emmy Awards, which acknowledge excellence in various television and new media fields. Among the honors are those for Outstanding Lead Actor in a Limited or Anthology Series or Movie (Colin Firth), Outstanding Lead Actress in a Limited or Anthology Series or Movie (Toni Collette), and Outstanding Achievement in Movies, Miniseries, and Specials (The Staircase). The show has had a tremendously favorable impression on everyone, as evidenced by all of these accolades, which indicate how outstanding and strongly recommended it is.
Summary of the Series (Spoiler)

The Staircase is a documentary based on a tragic incident, specifically the enigmatic death of Kathleen Peterson, whose body was discovered in 2001 at the foot of a staircase in her North Carolina house. Her famous novelist husband, Michael Peterson, was charged with her slaying and found guilty in 2003. According to the narrative, Michael Peterson spotted his wife at the bottom of the stairs in their North Carolina house when he called for help. He asserted that she had taken Valium, a muscle relaxant mainly used to treat anxiety, along with alcohol, which may have contributed to her losing her footing and slipping down the staircase. The blood spattering might've been compatible with the claimed fall. Still, according to forensic investigators, Kathleen Peterson also had several other injuries that such an incident could not account for. Instead, further injuries were associated with physical attacks. These details, along with rumors of marital issues, made Michael Peterson the main suspect in the killing of his wife.

Also disclosed was the astonishingly similar manner in which a family friend, Elizabeth Ratliff, who knew Michael Peterson when he lived in Germany, had passed away almost 20 years earlier. When she passed away, Peterson was the only person around when she was also discovered at the foot of a stairway. There was no way to connect the friend's passing to Michael Peterson; the prosecutors nevertheless used her oddly comparable passing as a foundation for the claim that he imitated and faked Kathleen's death. After being found guilty of killing his wife, Michael Peterson received a life sentence.

Years later, however, as allegations of evidence suppression and misrepresentation surfaced, he was placed under house arrest for the period of a retrial, and his imprisonment was shortened to roughly 7 years in jail. Before his conviction was reversed, Michael served a significant amount of time. In 2017, he entered a plea of guilty to manslaughter concerning the murder and was released after serving his sentence.
Understanding the Owl Theory

The staircase owl theory is only outlined throughout one episode of the Staircase series. For starters, the episode scarcely has much to do with the basic idea, which is why the brilliantly titled "Red in Tooth and Claw" falls short of its potential and might have caused confusion. In addition, the plot revolves around Sophie Brunet's developing relationship drama with Michael Peterson, the subject of her documentary. As soon as Sophie hears about this theory, she instantly adopts it in a clearly desperate way to highlight to herself that Michael Peterson is innocent. However, she soon discovers that the person she admires has been keeping more secrets from her than she had envisioned.

According to the staircase owl theory, it contends that Kathleen entered the home while Michael was outside in the backyard and that a barred owl attacked her as she arrived. Barred owls are abundant in North Carolina, and their propensity to dive-bomb humans may support the theory. It says it resulted in head injuries. Or perhaps the owl broke in and attacked her out of fright. She fell down the steps due to whatever wounds she had, not because someone shoved her. Michael took his time finding her and phoning the police because he couldn't hear what was happening because he was out of earshot. Although it is a crazy theory and despite becoming popular in some circles, it was primarily mocked by the prosecution. No resolution for a preliminary hearing was ever discussed because of it. The staircase owl theory is essentially closed, yet the utterly plausible explanation remains a famous true crime theorem.

The Staircase Final Remarks

Overall, the series is quite unique, and several fascinating subplots offer a great deal of entertainment that most of us have not known. Even though the story's conclusion is so clearly foreseen, The Staircase has a lot of suspense. As the story develops, viewers of the series can question their presumptions. It wouldn't simply make watching the series exciting and psyched up. The Staircase 2022 is a beautiful alternative for you to binge-watch the series if you like true crime, mystery, drama, and biography genres because it offers the tensest experiences. Overall, the series is genuinely worthwhile climbing.