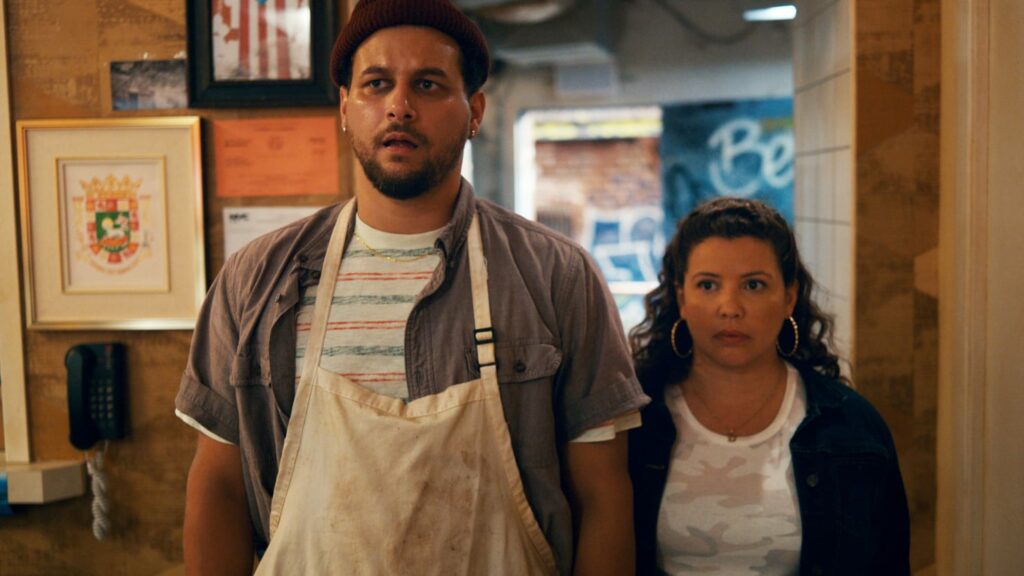 Based on Gimlet's podcast of the same name, The Horror of Dolores Roach, is part musical, part gory drama, and part laugh-out-loud comedy inspired by the award-winning Broadway musical Sweeney Todd. If that feels like a lot, buckle up because Prime Video's latest release is a multi-faceted meditation on love, betrayal, and murder that cuts deep to tackle social topics like class, gentrification, and the American prison system.
When we meet Dolores Roach, played by a magnetic Justina Machado (best known for her work in HBO's classic meditation on life and death, Six Feet Under), we meet her on stage, or not her, but an actor portraying her. Backstage, once the curtain dropped, the real-life Dolores Roach is all anyone can talk about. The actress portraying Dolores is squeamish about her own portrayal. It's a comment on exploitation. It's all very delightfully meta. And then, the real Dolores appears. Her ask? To tell her own story on her terms.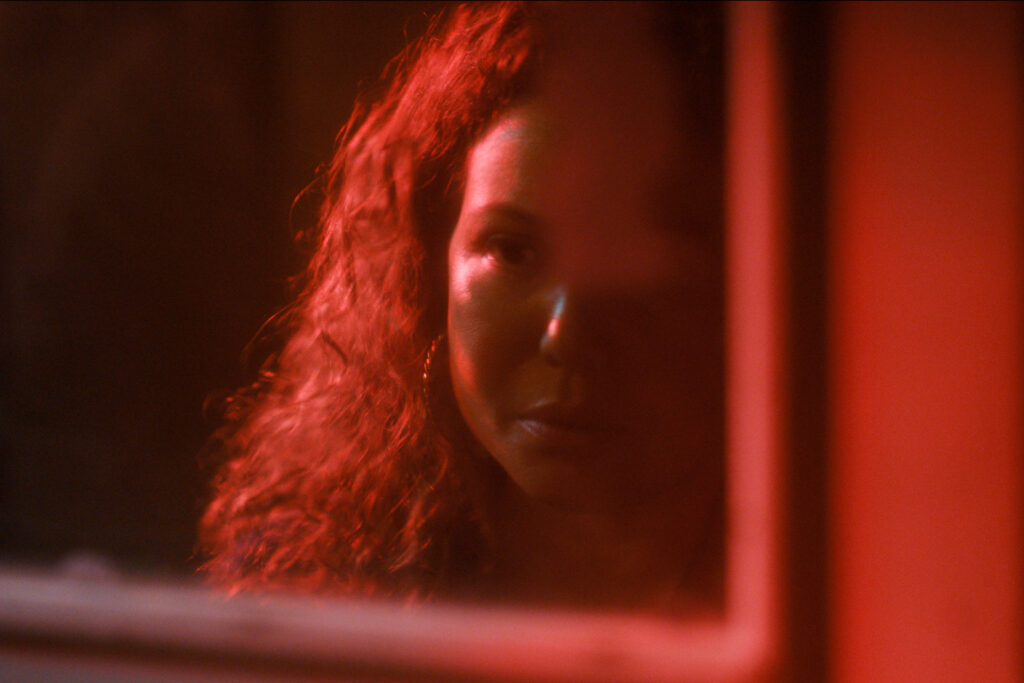 The audience is then taken out of the theater and treated to a flashback. We visit the Washington Heights of Dolores Roach's past — a Giuliani New York where crime is being cracked down on for some, but not others.
Dolores is arrested for selling weed for her boyfriend, tipped off to the DEA, and even though she's asked to turn him in, she refuses. She's loyal to her boyfriend and so she spends 16 years in prison released into an absolutely foreign 2019.
We watch Dolores struggle on the outside. Modern New York City is lost on her. With no place to go, no friends to speak of, and no family to turn to, she approaches a completely gentrified Washington Heights — dogs in strollers, people walking with smartphones, and buildings fitted with brand-new lock systems.
She searches for her ex-boyfriend. She goes to the old apartment that she shared with him. A white woman opens the door. She asks to use the bathroom hoping to find a stash of cash and behold! Nothing. She leaves, even more alone – and angry.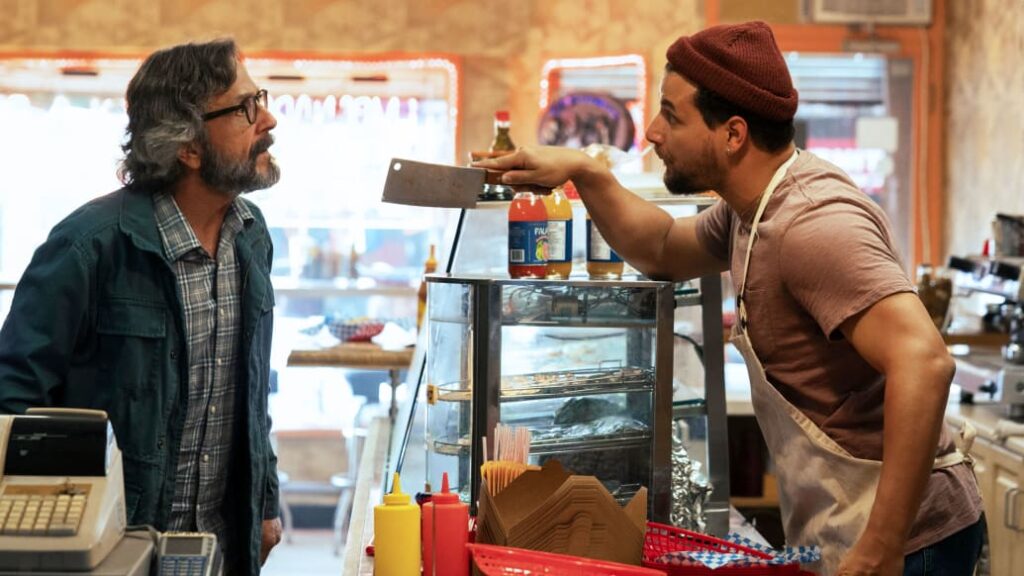 Her cash is gone, her respect is gone, the world has moved on and she's grasping for straws among the yoga-girl crowded streets. And then she spots it, her old hang out Empanada Loca. And that too has changed.
And then a miracle happens, she runs into Luis, an old friend who's working at the old empanada joint, and suddenly, with this connection to her past, she begins to glimpse her future.
Over the course of the series, The Horror of Dolores Roach will explore personal tragedy, romantic betrayal, and what humans will do to survive. As a brand new kind of anti-hero, we struggle with Dolores', we feel empathy for her even though we know she's an impulse-driven, serial killing monter.
Like Amazon's recent release I'm a Virgo we're treated to the same kind of surreal storytelling. The violence Dolores feels and inflicts is unreal, but so is her humanity, and given what's at stake — a shot at a second chance — we can understand why Dolores would go to the lengths she does to protect it.
The Horror of Dolores Roach is a biting commentary on betrayal at every level — personal, economic, and social — and the struggle we have to survive in a system that feels hopeless and yet worth fighting for.
Other Titles Like The Horror of Dolores Roach: