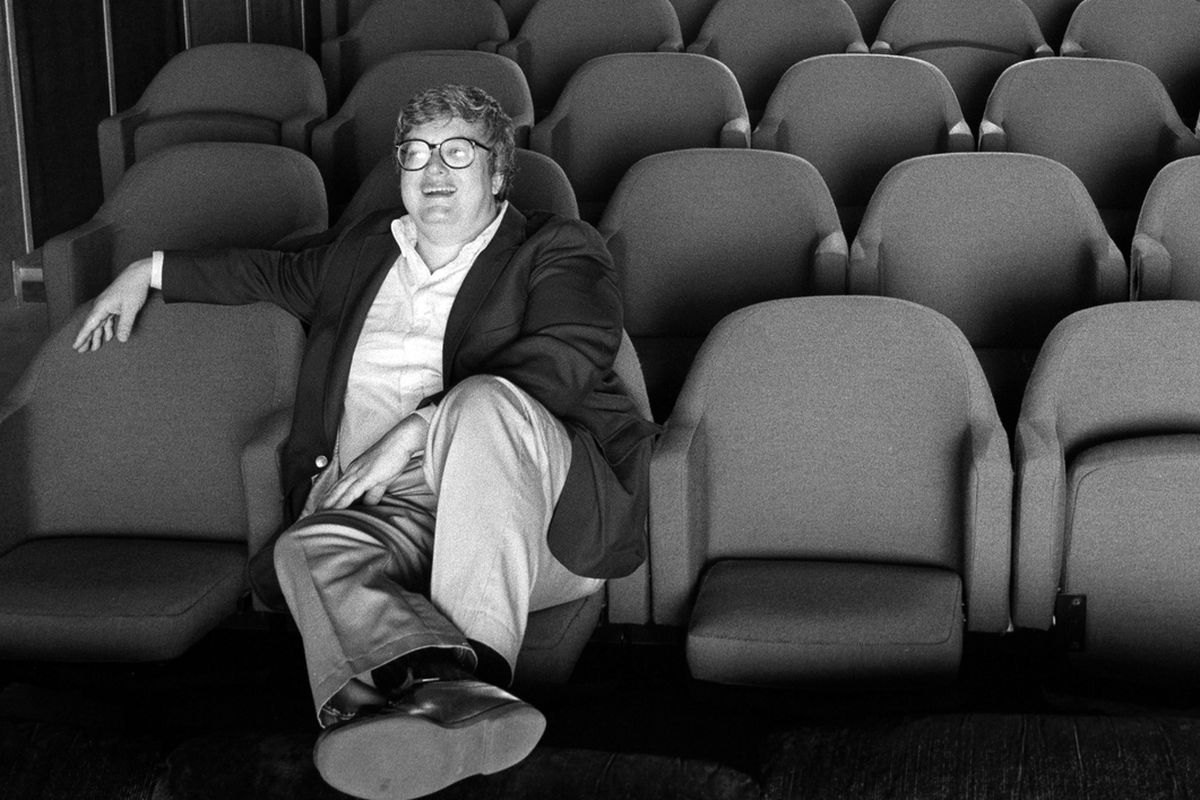 It's hard to believe that it's been six years since the sad passing of Pulitzer prize-winning film critic, author, and director, Roger Ebert. Ebert was known for his persona in front of the camera, behind his writing, and for his powerful and unending love of film. There is perhaps no one else who understood film as an art, and the reflections that this compelling medium has on life as deeply as Roger did. His writings on this subject – and all subjects – are a gift. And looking back upon them is a privilege that any film fan can appreciate.
"Movies are hardly ever about what they seem to be about. Look at a movie that a lot of people love, and you will find something profound no matter how silly the film may seem. The real subjects of "Wayne's World" are innocence and friendship. That's what you get for your seven dollars." – Roger Ebert, Reflections After 25 Years at the Movies
Approximately eleven months before his death, Ebert revised his annual list of the greatest films of all time, and these are the films that he chose.
Apocalypse Now
Type: Action & Adventure, Drama
Release Date: 1979
Director: Francis Ford Coppola
Starring: Martin Sheen, Marlon Brando, Robert Duvall
Rating: 96% RT, 8.5/10 IMDb
In this Coppola masterpiece, Martin Sheen plays Captain Willard who is accompanied by the occupants of a Navy patrol boat on a quest to find and to fire a colonel who has gone completely mad. Of the film, Ebert reported: "…Apocalypse Now is a film which still causes real, not figurative, chills to run along my spine, and it is certainly the bravest and most ambitious fruit of Coppola's genius."
Citizen Kane
Type: Mystery, Drama
Release Date: 1941
Director: Orson Welles
Starring: Orson Welles, Joseph Cotten, Dorothy Comingore
Rating: 100% RT, 8.3/10 IMDb
As Ebert puts it, "Citizen Kane speaks for itself." This film about a dying newspaper mogul and the mystery of his last words is often cited as the greatest film of all time, and Orson Welles' obsession with getting it exactly right certainly paid off.
Aguirre, The Wrath of God
Type: Action & Adventure, Drama
Release Date: 1972
Director: Werner Herzog
Starring: Klaus Kinski, Helena Rojo, Ruy Guerra
Rating: 98%, 8/10 IMDb
While many of us know Werner Herzog for his documentary work or perhaps his bit part as a villain in some Tom Cruise movie, Aguirre, The Wrath of God is one of his earlier works and one of his first feature length films. This film chronicles the journey of one Spanish conquistador and his fellow soldiers as he descends deeper into madness.   
Vertigo
Type: Mystery, Thriller
Release Date: 1958
Director: Alfred Hitchcock
Starring: James Stewart, Kim Novak, Barbara Bel Geddes
Rating: 96% RT, 8.3/10 IMDb
Roger calls Alfred Hitchcock's Vertigo "nearly perfect," and many film fans would agree. On its surface, this is a haunting tale of an ex-police officer with a powerful fear of heights and his mission to protect a woman from committing suicide. But this film is more than meets the eye, and is one of Hitchcock's most disturbing.
The Tree of Life
Type: Fantasy, Drama
Release Date: 2011
Director: Terrence Malick
Starring: Brad Pitt, Sean Penn, Jessica Chastain
Rating: 84% RT, 6.8/10 IMDb
Film and philosophy meet in Terrence Malick's Tree of Life. An adult Jack (Sean Penn) looks back on his life, specifically his childhood and his diverging relationships with his father and mother, and struggles to make sense of it all.
Tokyo Story
Type: Drama
Release Date: 1953
Director: Yasujirō Ozu
Starring: Chichū Ryū, Chieko Higashiyama, Setsuko Hara
Rating: 100% RT, 8.2/10 IMDb
When an ageing couple travel to visit their children in Tokyo, they find their offspring don't have much time for them any longer. Their daughter-in-law, widow of their son, finds herself keeping them company. The film is a study on our evolving relationships and how they change with age.
2001: A Space Odyssey
Type: Science-Fiction
Release Date: 1968
Director: Stanley Kubrick
Starring: Keir Dullea, Gary Lockwood, William Sylvester
Rating: 93% RT, 8.3/10 IMDb
Kubrick's finest film sees a group of astronauts facing off against their ship's computer system, HAL, as the A.I. system slowly breaks down and goes rogue.
Raging Bull
Type: Drama, Biography
Release Date: 1980
Director: Martin Scorsese
Starring: Robert De Niro, Joe Pesci, Cathy Moriarty
Rating: 95% RT, 8.2/10 IMDb
https://www.youtube.com/watch?v=YiVOwxsa4OM
A biopic chronicling middleweight boxer Jake LaMotta's rise through the ranks and his journey to the championship. The impact his chosen profession has on his life, his relationships, and his psyche is the core of this story.  Ebert called the film "the greatest cinematic expression of the torture of jealousy."
The General
Type: Action & Adventure, Comedy
Release Date: 1926
Director: Buster Keaton & Clyde Bruckman
Starring: Buster Keaton, Marion Mack, Glen Cavender
Rating: 94% RT, 8.2/10 IMDb
In this Civil-War era directorial collaboration between comedy great Buster Keaton and Clyde Bruckman, we see an out of luck engineer facing off against Union soldiers after his fiancée gets trapped on a stolen train.
La Dolce Vita
Type:  Drama, Comedy
Release Date: 1960
Director: Federico Fellini
Starring: Marcello Mastroianni, Anita Ekberg, Anouk Amée
Rating: 97% RT, 8.1/10 IMDb
Ebert's reasons for including this iconic film in his list were largely personal, and that's how films truly succeed, by reflecting our lives back at us, even if it may be painful to recall. Here we find an aimless reporter, drifting through life in Rome, as he moves from relationship to relationship — unable to truly find himself.