Robin Williams has been integral to Hollywood's comedic landscape for over four decades. His filmography is vast, with titles ranging from family-friendly favorites like "Mrs. Doubtfire" and "Jumanji" to darker fare like "One Hour Photo" and "Death to Smoochy." Although Robin Williams is no longer with us, his legacy can be seen through his incredible work. Here is a tribute to Robin William's film collection, highlighting some of his most memorable roles.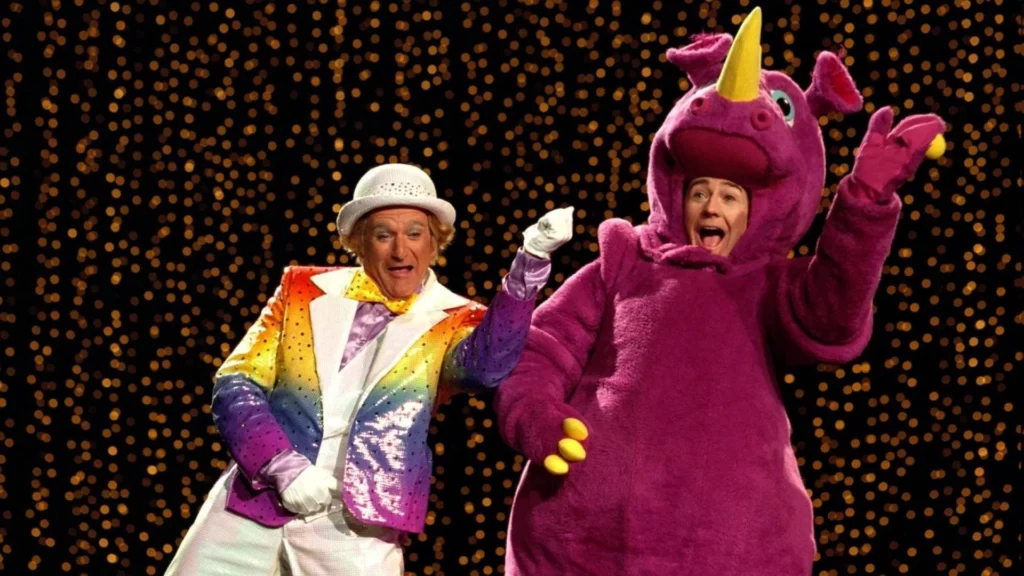 Good Morning Vietnam: Robin's Breakout Performance
Although Robin was already somewhat established with his successful television career, 1987's "Good Morning Vietnam" catapulted him into superstardom. Robin plays Adrian Cronauer, the loud and irreverent Armed Forces Radio Disk Jockey who helps boost morale among the troops in South Vietnam during the height of the war. Robin brings a unique blend of comedy, drama, and pathos to this role as he strives to do more than entertain: by using his radio show to challenge authority and spread a message of peace.
Mrs. Doubtfire: Robin's Funniest Role
There is no doubt that Robin Williams' funniest performance was 1993's "Mrs. Doubtfire." Robin stars as Daniel Hillard, a divorced dad who disguises himself as an old nanny to be able to see his children more often. Robin uses his expert comedic timing and physical comedy prowess to bring the character of Mrs. Doubtfire hilariously to life and create some of the film's most memorable moments. The success of this movie made Robin Williams one of Hollywood's most beloved comedy icons.
The Birdcage: Robin Goes Campy
In 1996, Robin took on a decidedly campier role in "The Birdcage." Robin stars as Armand Goldman, a gay cabaret owner who must pretend to be straight when his son brings home his fiancé's conservative parents for dinner. Robin gives an over-the-top but lovable performance as he struggles to keep up with the charade, and hilarity ensues.
Insomnia: Robin Goes Dark
In 2002, Robin Williams took a dramatic turn in "Insomnia," a psychological thriller directed by Christopher Nolan. Robin stars as Walter Finch, a novelist who is being pursued by two LAPD detectives (Al Pacino and Hilary Swank) after they discover he has been involved in a murder cover-up. Robin creates an intense and captivating performance as he tries to outwit the detectives in this dark and brooding film.
Death to Smoochy: Robin Returns To Comedy
In 2002, Robin returned to comedy with "Death to Smoochy," a subversive satire about an ex- children's television host (Edward Norton) who squares off against his unscrupulous predecessor (Robin Williams). Robin gives an uproarious performance as Shelly Stryker, the corrupt former host of the kid's show Rainbow Randolph, who will stop at nothing to reclaim his place in the spotlight.
What is Robin Williams's biggest movie?
Robin Williams' biggest movie is undoubtedly "Mrs. Doubtfire." It was the biggest box office hit of Robin's career and one of his most beloved films. The comedy classic was a global phenomenon, becoming one of the highest-grossing movies ever and earning Robin numerous awards and accolades.
The Robin Williams Collection: A Final Goodbye
Robin Williams was a unique talent, able to effortlessly switch between comedic and dramatic roles. He left behind an incredible collection of films that will be remembered for generations. Robin's final film, "Boulevard," was released in 2014 and is a fitting tribute to this beloved comedy legend. His legacy lives on through his movies and the memories they evoke.
This article is dedicated to Robin Williams, with love and gratitude for all he gave us on and off the screen. May he rest in peace.