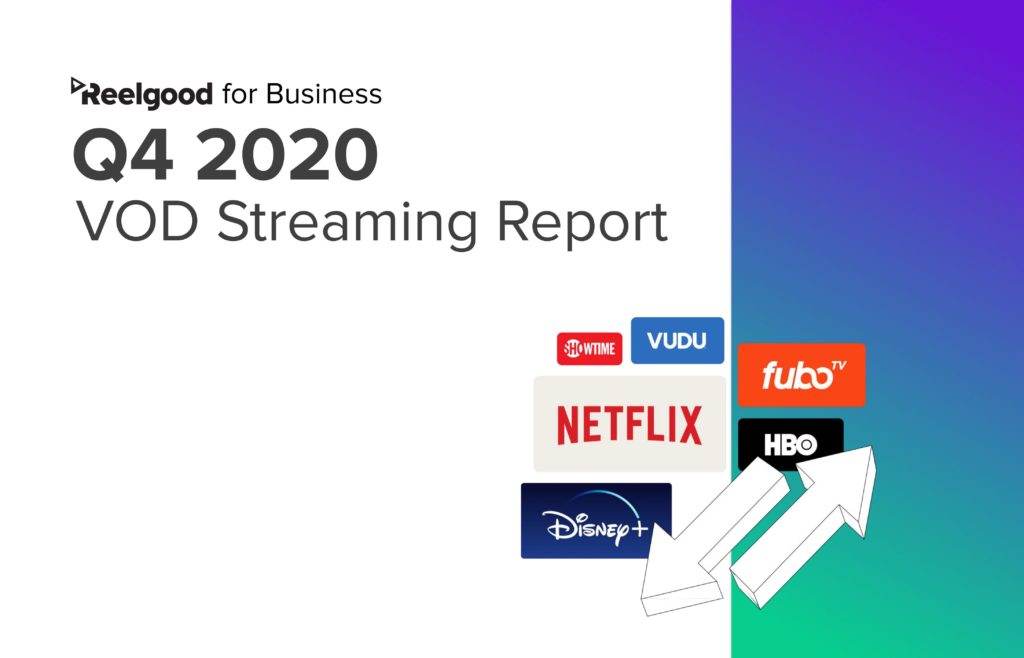 As people around the world continue to deal with the ongoing pandemic and all of its implications, streaming remains one of the few industries that continue to flourish and thrive. In this report, new data from Reelgood's VOD Viewing Insights product shows how consumers in the United States responded to unprecedented growth in the number of streaming services out in the market and the rise of PVOD in Q4 2020. Get exclusive insight into the top VOD platforms as well as the fastest-growing VOD service types based on their shares of streams and engagement in the last quarter. 
Highlights:
HBO Max and Disney+ saw significant growth in streaming shares for Q4, with the former likely to overtake Hulu.

Netflix and Prime Video each lost streaming share points this quarter due to increased viewing activity for other top SVOD platforms.

Wonder Woman 1984 holds the honor of having the strongest opening weekend performance on any SVOD platform for the entire fourth quarter, followed by Soul and Borat Subsequent Moviefilm.

Tubi TV leads the AVOD pack with a 35% share of overall streams in Q4 for ad-supported services.

TVOD continues to increase its share of streams, while TV Everywhere exhibits a steady decline.
Click here to read the full report.

Reelgood analyzes 32 million streaming TV and movie interactions from 2 million monthly active users in the United States for over 150 streaming services, enabled by its award-winning consumer app and industry-leading catalog data. Reelgood's VOD Viewing Insights brings transparency to the VOD market so companies can deliver engaging content, accelerate growth, and navigate a rapidly changing landscape.