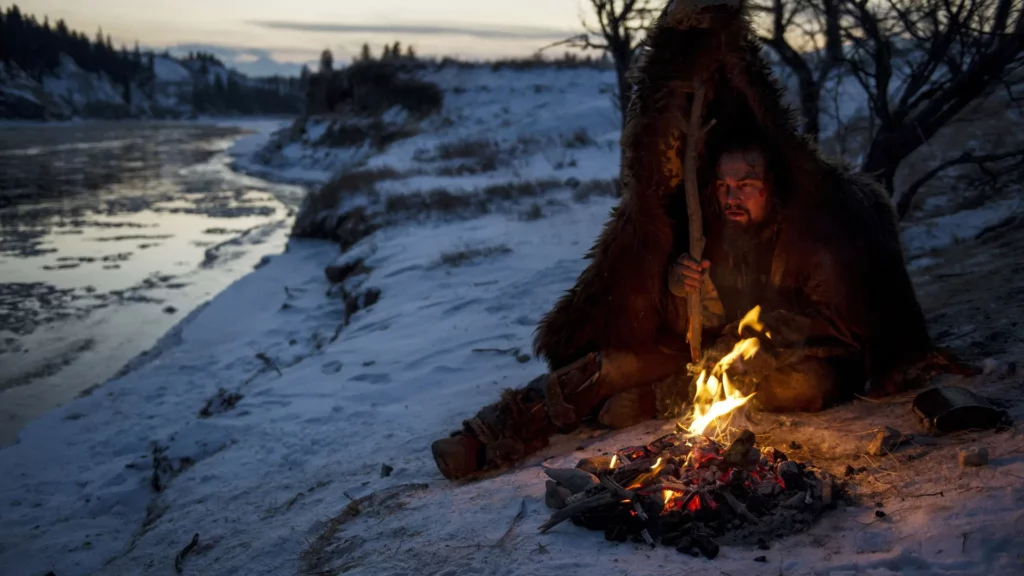 Leonardo DiCaprio is one of the most iconic actors ever, with a career spanning over three decades. He has been nominated for six Academy Awards and won the Best Actor Oscar for his performance in The Revenant (2016). His work includes some of the past two decades' most memorable and influential movies, from romantic dramas to psychological thrillers. Here are Leonardo DiCaprio's 10 best movies, according to Reelgood.com.
These Leonardo Dicaprio Best Movies are not streaming in your country?
Any of our picks not streaming in your country? ExpressVPN unlocks Reelgood and all of your streaming services, giving you access to all movies and TV shows from around the world. Stream them from anywhere with a 30-day money-back trial from ExpressVPN.
Unblock Streaming with ExpressVPN (3 months free for Reelgood users!)
Connect to a US or UK server via ExpressVPN.
Let ExpressVPN run in the background as you watch all of your movies and TV shows, securely and with no throttling or bandwidth limits.
The Revenant is a harrowing tale of survival and revenge in the American wilderness. Leonardo DiCaprio plays Hugh Glass, an experienced fur trapper and frontiersman whose life is turned upside down when a grizzly bear mails him. When his companions abandon him, Glass must summon all his strength and courage to go home, fighting against the elements and his mortality.

Inception is an action-packed sci-fi thriller by director Christopher Nolan. DiCaprio plays Dom Cobb, an experienced thief specializing in stealing corporate secrets from people's dreams. When an influential person in business offers a job, Cobb and his team must pull off a heist in the dream world, taking them into a place where the rules of reality don't apply.

The Wolf of Wall Street is a darkly comedic biopic of Jordan Belfort, a former stockbroker whose fraud and excess ruined his career. DiCaprio plays Belfort, a man whose insatiable greed and ambition lead him to commit outrageous acts of excess and fraud. The film is a wild ride through the high-stakes world of Wall Street and a cautionary tale of ambition gone awry.

Titanic is one of the most iconic movies ever and Leonardo DiCaprio's breakout role. He plays Jack Dawson, a young artist who falls in love with the upper-class Rose DeWitt Bukater (Kate Winslet) aboard the doomed ocean liner. As the ship sinks, Jack and Rose must battle the elements and each other as they fight to survive.

Django Unchained is Quentin Tarantino's unique take on the Western genre. DiCaprio plays Calvin Candie, a cruel plantation owner who believes in the institution of slavery. Django (Jamie Foxx) is a formerly enslaved person who collaborates with a German bounty hunter (Christoph Waltz) to rescue his wife from Candie's plantation.

The Departed is an intense crime thriller by director Martin Scorsese. DiCaprio plays Billy Costigan, an undercover cop infiltrating the Irish mob in Boston. As he gets closer to the mob boss (Jack Nicholson), Costigan must stay one step ahead of a mole in the police department.
The Aviator is a biopic of Howard Hughes, the eccentric billionaire and aviation pioneer. DiCaprio plays Hughes, a man whose ambition and genius are matched only by his growing mental instability. The movie follows Hughes' life from his early days in Hollywood to his final years as a reclusive hermit.

Romeo + Juliet is a modern adaptation of Shakespeare's classic play, set in the fictional city of Verona Beach. DiCaprio plays Romeo Montague, the son of a powerful family whose love for Juliet Capulet (Claire Danes) leads them into a deadly conflict with their families.

Catch Me If You Can is a crime comedy-drama based on the true story of Frank Abagnale, a teenage con artist and master of disguise. DiCaprio plays Abagnale, a young man whose extraordinary talents make him a target for the FBI, led by agent Carl Hanratty (Tom Hanks).

Gangs of New York is an epic drama set in the turbulent underworld of 19th-century New York City. DiCaprio plays Amsterdam Vallon, a young man seeking revenge against Bill the Butcher (Daniel Day-Lewis), the vicious leader of the notorious Five Points gang. With its sweeping visuals and intense performances, Gangs of New York is one of DiCaprio's finest films.
Leonardo DiCaprio has had an illustrious career in film, starring in some of the most popular and critically acclaimed movies of all time. His performances have earned him numerous awards and accolades, cementing his place in film history. From his breakout role in Titanic to his Oscar-winning performance in The Revenant, DiCaprio has proven himself to be one of the most talented actors of our time. Whether you're looking for a tear-jerking romantic drama or an action-packed thriller, there's sure to be a Leonardo DiCaprio movie that fits the bill.