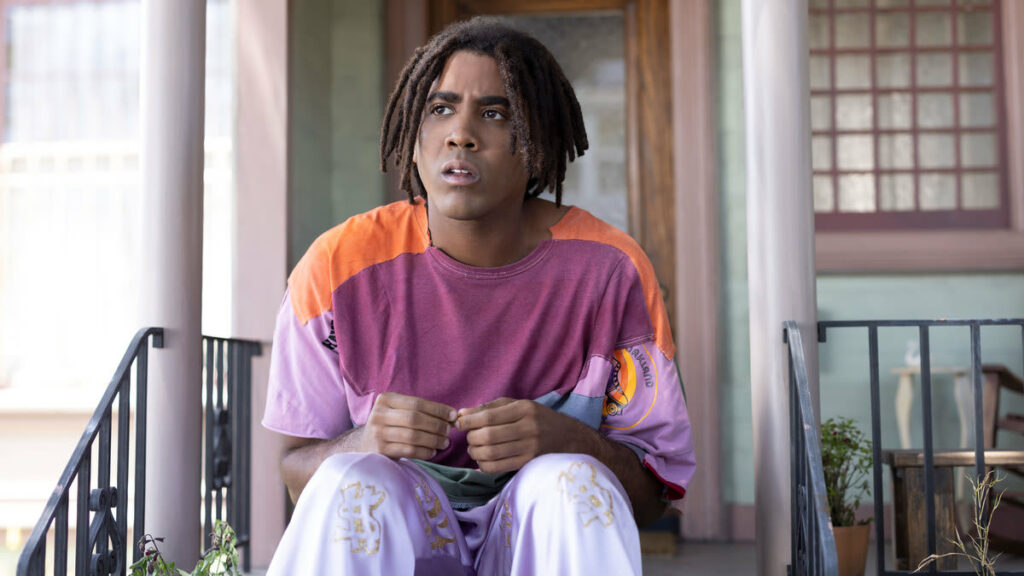 Before streaming, I'm a Virgo, throw away all expectations and buckle up for a weird, completely otherworldly ride through modern-day Oakland, California you only thought you knew.
From the word go, I'm a Virgo streaming on Amazon Prime Video is….weird. Will this be science fiction? Or maybe magical realism? We can't tell…yet. The first scene of the show's first episode opens with a woman standing in a crowded emergency room holding what appears to be a giant newborn baby. Partially naked and still covered in afterbirth, the woman leaves the ER and takes the baby home.

The giant baby is truly a giant and a baby and we learn that he's called Cootie. We watch as his parents play with him, we watch him grow—bigger, older, and lonesome for the outside world. Crouched in a kitchen, we watch him watch other children from the window, longing to leave the house and experience a normal childhood.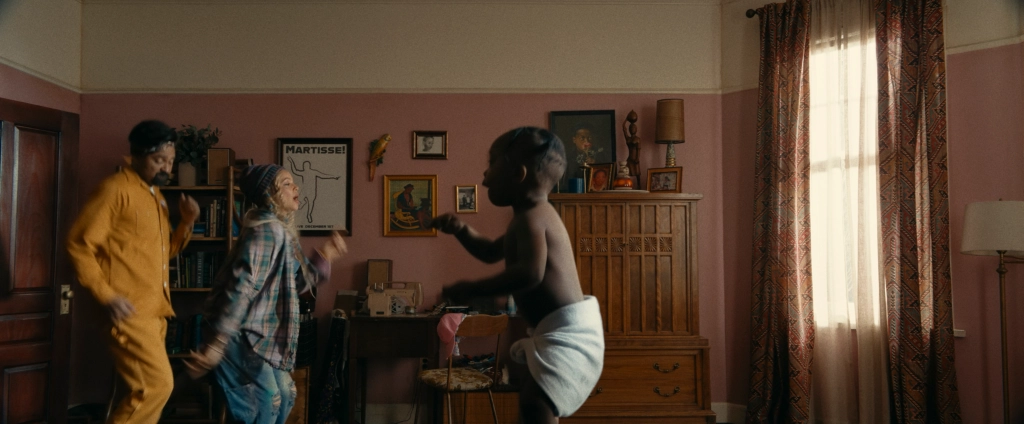 Afraid that the world is just not ready for the real world, his parents keep him inside offering him a comic book called The Hero. The Hero of said comic book is actually a wealthy tech entrepreneur from the area who has taken law and order into his own hands.

The day finally comes when young Cootie is simply too big to be contained and his parents build him a giant home of his own on their property. We watch him bench press a car and two kegs attached to a large pole. Watching the world from inside his fence, he is still lonely and longs for connection, and one night, he makes it.
Escaping from his home, he sneaks up on a group of unsuspecting partygoers in a park. Later, the same group meets up in front of his home and he lets them in. For the first time, Cootie is seeing what he's missing and it's a lot. When they invite him out for a night cruise around Oakland he says "I'm a Virgo and Virgos love adventure."
Writer and filmmaker Boots Riley, of Sorry to Bother You fame, sets off on an adventure through magical realism. A classic fish-out-of-water trope is employed, but smartly. In many ways, it isn't so much what Cootie needs to learn, but perhaps what he needs to unlearn.
Having educated himself through television programming (Cootie has commercials fully memorized) and the protective advice of his well-meaning, but perhaps overprotective parents, Cootie offers the audience a unique lens for looking at modern society with a focus on friendship, good and evil, systemic societal issues and capitalism.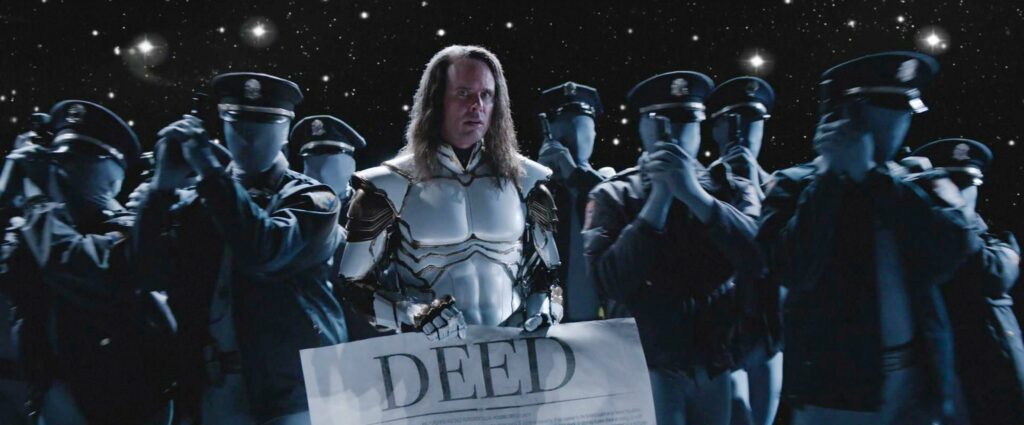 This skewering of capitalism and superheroism is particularly evident and made darkly absurd when young Cootie watches a televised interview of The Hero himself — Jay Whittle, played by Walton Goggins. As Cootie watches from the couch, Whittle — entrepreneur, philanthropist, and hero – waxes poetically about the necessity of law and order to keep us safe only to place a gun at his temple as the interviewer becomes visibly nervous. This is the first example of the embodiment of the obsessive culture of death society must contend with and that Cootie will have to navigate.
Throughout the series, the idea of loss and love and what we do to protect each other will remain an ongoing remain theme. Riley positions Cootie as a giant journeyman who will have to find a way to move through modern life however surreal, dangerous, and completely confusing it may be. Cootie is our guide and his adventures become ours. Part superhero satire, part bildungsroman, I'm a Virgo is a crisis adventure for our modern age, and if this gentle giant can make his way through, then so can we.
I'm a Virgo begins streaming on Amazon Prime Video on June 23.