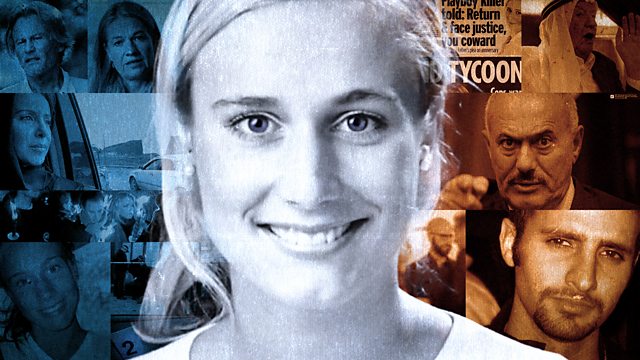 Gripping from the get-go, 2008 unfurled a mystery that would echo for years. In the heart of Mayfair, young Norwegian student Martine Vik Magnussen met a chilling fate. Spotlighting this enigma, the primary suspect wasn't just anyone: Farouk Abdulhak, offspring to a Yemeni tycoon. But as intrigue swelled, Abdulhak vanished, slipping away to Yemen. How did such a saga unfold, and what layers of power protected Abdulhak? Dive into this compelling narrative where journalist Nawal Al-Maghafi peels back layers, revealing how wealth, global politics, and Yemeni jurisprudence seemingly built an impervious shield around the elusive Abdulhak.
If you're in the US and the story piques your curiosity, geo-restrictions might be a barrier. But fret not! Dive into the mystery seamlessly with a solution like ExpressVPN to ensure uninterrupted viewing. Experience investigative journalism at its zenith. Don't miss out!
Step-by-Step: How to watch Murder in Mayfair in the US on BBC iPlayer for free using a VPN
Select a VPN service that is optimized for streaming. We recommend ExpressVPN
Download the VPN and connect to the UK server.
Log in to BBC iPlayer.
Find Murder in Mayfair and stream it no matter where you are!
Murder in Mayfair Synopsis
"Murder in Mayfair" unveils a riveting true-crime narrative centered on the tragic demise of Norwegian student, Martine Vik Magnussen. Immerse yourself in the chilling events following a night out that soon became an intricate enigma. The investigation intensifies, but the main suspect, Farouk Abdulhak, eludes the clutches of justice, making a swift exit from the UK to Yemen, leaving behind a trail of haunting questions.
Journalist Nawal Al-Maghafi, with a hunch and determination, believes she's close to cracking the case. Can justice finally find its way to Magnussen? What drove Abdulhak to vanish? The series meticulously explores the case's nuanced facets, inviting viewers to decode this elaborate homicide enigma.
Murder in Mayfair Cast
"Murder in Mayfair" proudly presents a stellar lineup in its official cast, highlighting the talents of acclaimed producer Tim Awford and visionary director Gard Andressen.
Yet, it's the indomitable journalist, Nawal Al-Maghafi, who truly commands attention. Entrusted with unraveling the core enigma of the series, Al-Maghafi's extensive background in investigative journalism infuses the narrative with unparalleled depth and intrigue. Collaborating seamlessly with the distinguished production ensemble, her unwavering commitment to truth-seeking promises to enchant viewers. Boasting such an exceptional team, "Murder in Mayfair" is undeniably a must-watch spectacle.
When does Murder in Mayfair premiere?
"Murder in Mayfair" made its anticipated debut on BBC iPlayer at 9:00 pm on Tuesday, March 28th, 2023.
How many episodes does Murder in Mayfair have?
Murder in Mayfair Episode Guide:
Episode 1: Finding Farouk
Join the riveting search for the prime suspect in the unsettling case of 23-year-old Norwegian student, Martine Vik Magnussen.
Episode 2: Martine
Concern escalates among friends as the usually "street-smart" Martine mysteriously doesn't return home.
Episode 3: The Flight
In the wake of Martine's tragic end, a chilling revelation emerges: "He won't wake up…I think he's dead." Discover what Farouk did in those crucial hours.
Episode 4: The Home Front
Martine's mum delivers a poignant statement: "He's a coward, he's not a man." Casting a critical eye on Farouk.
Murder in Mayfair Trailer
There isn't an official trailer available yet, but as soon as one is released we will add it to this guide.
Start Watching Murder in Mayfair Now
Dive into the gripping narrative of "Murder in Mayfair", a series that unfolds the enigmatic events surrounding the tragic demise of Norwegian student, Martine Vik Magnussen. Each episode draws you deeper into a web of suspense, from the heart-wrenching emotions of Martine's loved ones to the relentless pursuit of the elusive suspect, Farouk. The plot's intricacies, combined with stellar performances, ensure this is a series you won't want to miss.
If you're eager to experience this captivating tale but are facing regional restrictions, fret not. We highly recommend ExpressVPN. A seamless tool that ensures you can access and stream "Murder in Mayfair" from anywhere in the world. Delve into the mystery and ensure nothing stands in the way of your binge-watching journey.