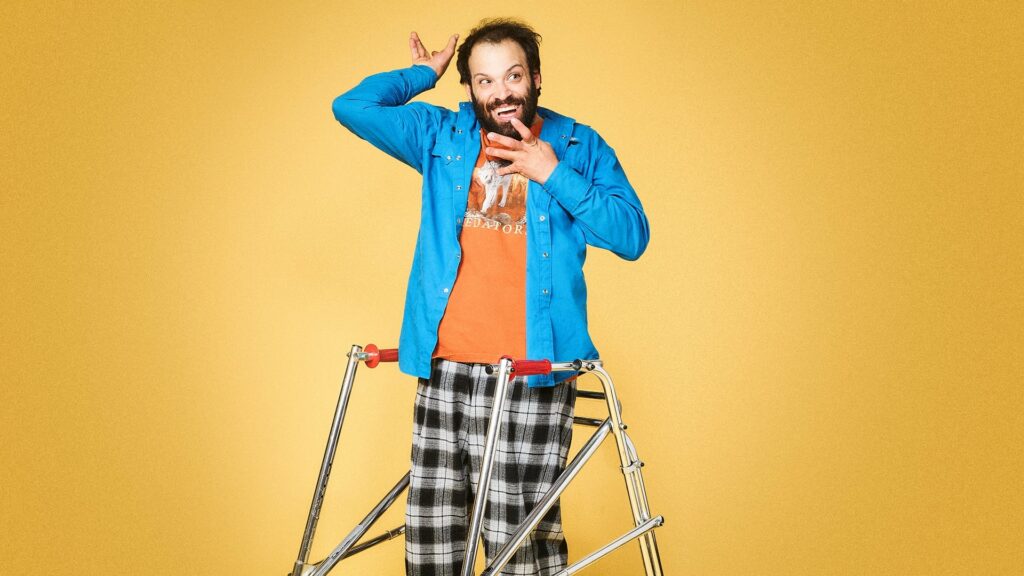 In a riveting portrayal by BAFTA nominee Tim Renkow, "Jerk" weaves a tale of audacity and dark humor. Delving deep into the life of Tim, a man not shy of manipulating his cerebral palsy for gains, this British black comedy series captivates its audience, exposing them to a whirlwind of mischief, where disability becomes an alibi for every scandalous act. As Tim's antics unfurl, we're reminded how masterfully comedy can dance on the edge of controversy. Jerk returns with a fresh season, ensuring viewers are once again ensnared in its unapologetic embrace.
For those in the US keen on witnessing this British marvel, navigating geo-restrictions can be a challenge. Fret not. For an uninterrupted viewing experience, I suggest considering ExpressVPN. This tool seamlessly bridges the content divide, ensuring "Jerk" is just a click away, no matter where you are.
Step-by-Step: How to watch Jerk Season 3 in the US on BBC iPlayer for free using a VPN
Select a VPN service that is optimized for streaming. We recommend ExpressVPN
Download the VPN and connect to the UK server.
Log in to BBC iPlayer.
Find Jerk Season 3 and stream it no matter where you are!
Jerk Season 3 Synopsis
"Jerk" is a comedy series centered on Tim's life, a man diagnosed with cerebral palsy. Ingeniously, he misbehaves, attributing his antics to his condition, fully aware of the discomfiture he instigates. Instead of aspiring to grand achievements, Tim relishes in modest triumphs that stir the pot. Tim's disability doesn't curtail his brazen spirit. He's unapologetically critical of anything overtly earnest. In the gripping third season, Tim ventures into unforeseen territories: clinching a significant movie role, navigating the dangers of being a drug mule, voicing his take on disability to the government, and navigating the complex waters of love with a passionate disability activist. Amidst the whirlwind, Tim consistently upends expectations, pushing boundaries and reshaping societal perspectives.
Jerk Season 3 Cast
Discover the stellar ensemble that brings "Jerk Season 3" to life:
Tim Renkow takes center stage as the unforgettable Tim.
Academy Award-nominated Lorraine Bracco shines as Sharon, the formidable mother to Tim.
Sharon Rooney lends her talent as Ruth, the diligent care worker devoted to Tim.
Rob Madin portrays the quirky Idris, a close confidante and friend of Tim.
Accomplished actors James Norton, Lee Ridley, Sally Phillips, Lydia Fleming, Gary Beadle, Saida Ahmed, and rising star Mysie complete this impeccable cast, each bringing their unique flair and depth to the series.
When does Jerk Season 3 premiere?
Jerk Season 3 made its grand debut on March 14, 2023, exclusively on BBC iPlayer.
How many episodes does Jerk Season 3 have?
Here's the episode guide:
Episode 1: Tim finds himself on set as a mere extra for a historical biopic, but the tables turn dramatically when he steps into James Norton's shoes, claiming the spotlight as the disabled protagonist.
Episode 2: Lured into the shady world of drug dealing, Tim discovers the reality is far from its glamorous TV portrayal. Parallelly, Ruth navigates the challenges of taking care of Tim's new canine companion, Snuffles.
Episode 3: Riding the high of cinematic acclaim, Tim is ushered into the political arena of Parliament, joining a select committee on disability funding. Yet, he's swiftly in over his head, and a blast from the past doesn't help.
Episode 4: Faced with the Herculean task of roping in disabled talent for a showcase, Tim and Lily race against time, all to outsmart Tim's adversary, Kiefer. Their ambitious endeavor, however, doesn't go as smoothly as envisioned.
Episode 5: Idris, in light of a startling revelation, orchestrates a night for Tim that's bound to be unforgettable, though opinions on its success vary. Ruth, meanwhile, steers her own path with determination.
Episode 6: As Lily plots to snag a free wedding venue, her plans risk falling apart with Tim's well-intentioned interference. Amidst an introspective whirlwind, Idris finds salvation from an unlikely source.
Jerk Season 3 Trailer
Stay tuned! While an official trailer for the season hasn't dropped just yet, we'll update this guide as soon as it's launched.
Start Watching Jerk Season 3 Now
Jerk Season 3 is shaping up to be a roller-coaster of emotions, drama, and unforgettable moments. Each episode promises to take viewers on a captivating journey, unfolding Tim's audacious escapades and the web of events surrounding him. As the anticipation builds, remember to mark your calendar for its grand debut and prepare yourself for a season unlike any other.
If you're outside the UK and wondering how to get seamless access to this British gem on BBC iPlayer, fret not. We've got a recommendation for you. ExpressVPN is your ticket to uninterrupted streaming, ensuring that "Jerk" is just a click away, no matter where you are in the world. Dive into the drama without boundaries!