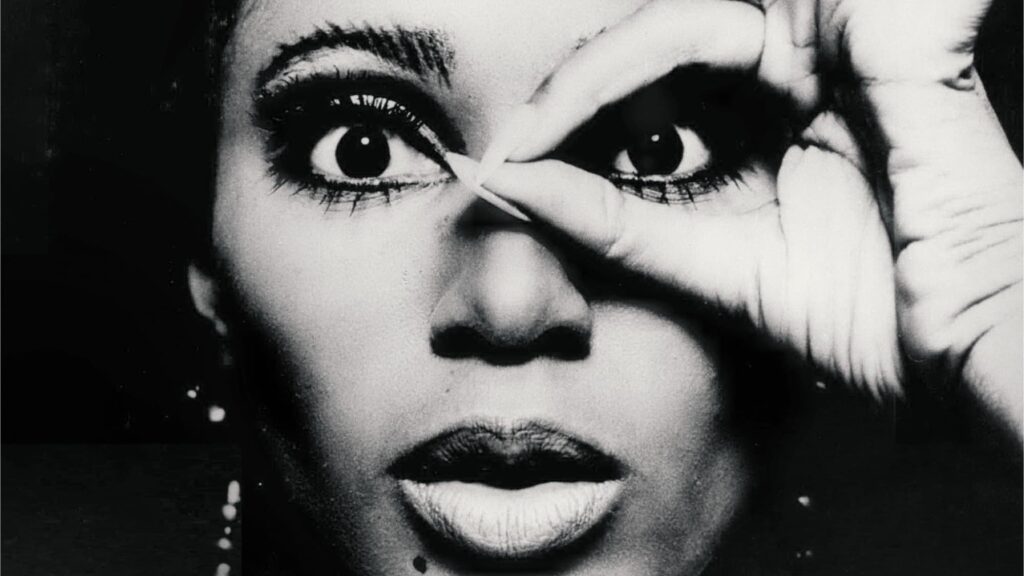 Donyale Luna: Supermodel is a captivating dive into the glamorous universe of the fashion elite, showcasing the legacy of a groundbreaking icon. This visual treat unravels the astonishing odyssey of Donyale Luna, the first Black supermodel to illuminate the front pages of prestigious publications, notably Vogue and Harper's Bazaar.
Intrigued to embark on this visual journey but facing geo-restrictions? Fear not. To ensure a seamless viewing experience from the UK or beyond, I highly endorse ExpressVPN. Immerse yourself in the world of high fashion, unhindered.
Step-by-Step: How to watch Donyale Luna: Supermodel in the UK on Max using a VPN
Select a VPN service that is optimized for streaming. We recommend ExpressVPN
Download the VPN and connect to the US server.
Log in to Max.
Find Donyale Luna: Supermodel and stream it no matter where you are!
Donyale Luna: Supermodel Synopsis
Donyale Luna: Supermodel unveils the extraordinary journey of Donyale Luna, the pioneering Black model who became the face of Harper's Bazaar (1965) and Vogue (1966). The documentary spotlights her audacious feats that not only challenged prevailing beauty paradigms but also sculpted the fashion sphere during the pivotal 1960s and 1970s era. Yet, for all her monumental strides, Luna's legacy has often been overshadowed.
Emerging from Detroit, Michigan as Peggy Ann Freeman, Luna's narrative paints a vivid picture of her resilience against societal pressures, the hurdles of her youth, and the racial barriers she faced in her illustrious career. This documentary dives deep into Luna's captivating essence, her distinguished partnerships with renowned photographers like Richard Avedon and Andy Warhol, her transformative European adventures, and her spirited chase of avant-garde theater and cinema. Through this lens, Luna's profound influence in the world of modeling and her enduring mark on the industry shine brilliantly.
Donyale Luna: Supermodel Cast
The star-studded cast of Donyale Luna: Supermodel features a who's who of the fashion and art scene, deeply enriching the film's narrative. Key appearances include Luna's daughter, Dream Cazzaniga, and her husband, Luigi Cazzaniga, alongside legendary supermodels Beverly Johnson and Pat Cleveland. Providing industry perspectives are Vogue Global Editor-at-Large Hamish Bowles, iconic photographers David Bailey, David McCabe, and Gideon Lewin, as well as esteemed fashion designers Zandra Rhodes and Aurora James.
The roster extends to scholarly voices like Art History Professor Dr. Richard J. Powell and media insiders such as former Essence Editor-in-Chief Constance White and Former President of Next Model MGMT Kyle Hagler. Rounded out by various friends and family, this diverse ensemble collaboratively brings to life Luna's indelible influence on the fashion and art zeitgeist of the 1960s.
When does Donyale Luna: Supermodel premiere?
Donyale Luna: Supermodel is poised for its grand premiere on Max this September 13, 2023.
Donyale Luna: Supermodel Trailer
Check out the trailer right here.
Start Watching Donyale Luna: Supermodel Now
As the world eagerly turns its gaze towards the premiere of Donyale Luna: Supermodel on Max this September 13, 2023, there's no better time to immerse oneself in the compelling narrative of the trailblazing Donyale Luna. Her remarkable journey, set against the backdrop of the fashion world's transformative era, promises an unparalleled viewing experience.
For those outside of the viewing region or encountering geo-restrictions, there's no need to miss out on this cinematic gem. We highly recommend ExpressVPN, ensuring a seamless and unrestricted streaming experience. Dive into the life and legacy of Donyale Luna without boundaries.