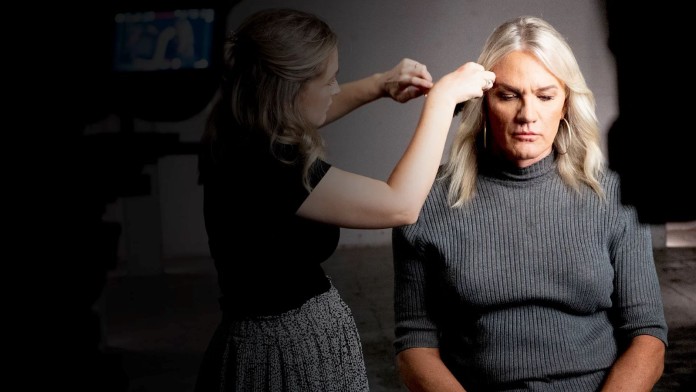 Danielle Laidley: Two Tribes is a gripping documentary that dives deep into the life of the remarkable Danielle Laidley. Once a giant in Australian Football, her tale stretches well past the stadium's sidelines. It's more than just scores and plays; it's about victories as an AFL superstar and coach. But it's also about her brave journey of transgender transformation. This is a story that's as much about heart as it is about sport, and it will leave viewers both moved and inspired.
For those in the US eager to dive into this poignant tale, it's vital to have uninterrupted access. Enhance your viewing experience with ExpressVPN, ensuring seamless streaming. You won't want to miss a moment of this powerful journey.
Step-by-Step: How to watch Danielle Laidley: Two Tribes in the US on Stan using a VPN
Select a VPN service that is optimized for streaming. We recommend ExpressVPN
Download the VPN and connect to the Australian server.
Log in to Stan.
Find Danielle Laidley: Two Tribes and stream it no matter where you are!
Danielle Laidley: Two Tribes Synopsis
Danielle Laidley: Two Tribes is a riveting documentary unraveling the multifaceted life of Danielle Laidley, former AFL star player and coach. From her roots in a humble Perth suburb to scaling heights with the West Coast Eagles and North Melbourne football clubs – culminating in an esteemed AFL premiership win – her journey is nothing short of inspiring.
Yet, the story goes deeper, revealing her internal battle with gender dysphoria, confronting drug addiction, and the media storm following a police leak of her private photos during her transgender transition. The documentary doesn't just stop there; it celebrates her heartfelt reunion with close ally, Donna Leckie, and her fervent advocacy for LGBTQIA+ rights and inclusivity within the AFL realm.
Danielle Laidley: Two Tribes Cast
Danielle Laidley: Two Tribes spotlights the life journey of Danielle Laidley. Unlike traditional films or series, this documentary doesn't have a conventional cast lineup. Centered on Laidley, it masterfully weaves her narrative through interviews, archival content, and authentic footage.
When does Danielle Laidley: Two Tribes premiere?
Danielle Laidley: Two Tribes, the highly anticipated Stan Original Documentary, is slated for its premiere on Tuesday, September 19, 2023.
Danielle Laidley: Two Tribes Trailer
Check out the trailer below.
Start Watching Danielle Laidley: Two Tribes Now
Dive into the remarkable journey of Danielle Laidley with Danielle Laidley: Two Tribes. As the curtains rise for this Stan Original Documentary, viewers will be drawn into a narrative that's as raw as it is riveting. Scheduled for its debut on September 19, 2023, the documentary promises a deep dive into Laidley's life, merging personal struggles with triumphant moments. It's a tale that touches the heart and challenges the spirit.
For those outside the premiere region or facing streaming hiccups, don't let geographical limitations keep you from this incredible story. Enhance your viewing experience and bypass any barriers with ExpressVPN. A seamless stream awaits, ensuring you're plugged into every poignant moment of Danielle Laidley's tale.