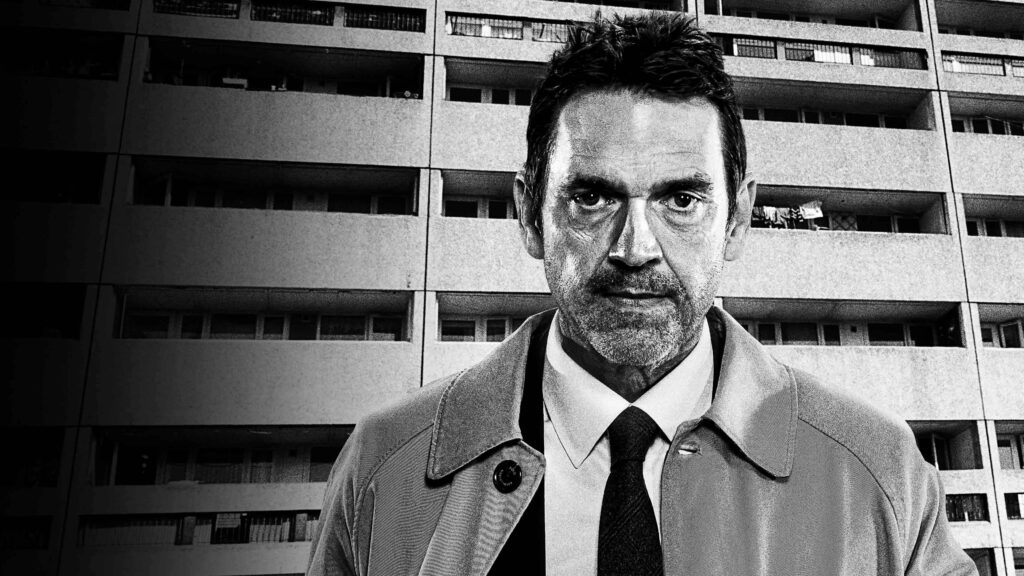 Crime Season 2 is back on the beat, and it's just as thrilling as you remember. Scottish legend Dougray Scott is slipping back into his detective boots as DI Ray Lennox, and trust me, it's a performance you don't want to miss. If Season 1 had you on the edge of your seat, get ready for a wild ride through Scotland's shadowy underbelly. A narrative born from the gritty imagination of Irvine Welsh, this series comes to life against the haunting backdrop of Scotland itself.
So you're itching to dive into this gripping tale from the US but can't access it from your location? Worry not. I've got just the ticket to bypass those pesky geo-blocks: ExpressVPN. Plug in, and you'll be tracking clues alongside DI Lennox faster than you can say "International Emmy nomination."
Step-by-Step: How to watch Crime Season 2 in the US on ITVX for free using a VPN
Select a VPN service that is optimized for streaming. We recommend ExpressVPN
Download the VPN and connect to the UK server.
Log in to ITVX.
Find Crime Season 2 and stream it no matter where you are!
Crime Season 2 Synopsis
Detective Ray Lennox is back in the Edinburgh Serious Crimes unit in Crime Season 2, and this time he's on a quest for redemption. Recovered from his past breakdown, Lennox returns to find a team reshuffled: Amanda Drummond is the new boss, while Bob Toal's star is fading. Newbies Tommy Stark and Norrie Erskine add fresh twists to the team dynamic. Things go from 0 to 100 when a former colleague is attacked, propelling Lennox and Drummond into a mind-bending investigation that ropes in themes of revenge, identity, and social justice.
Something's rotten in Edinburgh, and it's not just the perp they're chasing. Our dynamic duo finds themselves knee-deep in a case that stretches from seedy saunas to posh hotels. But they hit a wall—looks like there's an Establishment cover-up at play. Frustration turns to shock when the killer takes aim at Lennox's own squad.
Crime Season 2 Cast
The star power is dazzling in Crime Season 2, with a lineup that reads like a who's-who of screen talent. Dougray Scott (you'll remember him from Mission Impossible II and My Week With Marilyn) is back in the driver's seat as DI Lennox. The returning ensemble isn't short on flair either—Ken Stott of Rebus fame and Joanna Vanderham, who dazzled in Dancing on the Edge, reprise their roles as Chief Superintendent Bob Toal and DS Amanda Drummond.
But wait, there's more! A couple of familiar faces from Season 1, John Simm (beloved for his roles in Grace and Doctor Who) and Derek Riddell (from Silent Witness), are back to keep us hooked. And talk about a family affair: Gabriel Scott, Dougray's real-life son and a rising star from House of the Dragon, joins the cast. Rounding out this stellar lineup are heavy-hitters like Rebecca Root (The Queen's Gambit), David Elliot (Kajaki), Laura Fraser (Breaking Bad), Fiona Bell (Shetland), and a host of others.
When does Crime Season 2 premiere?
Crime Season 2 is set to launch its thrilling new episodes on ITVX this Thursday, September 21, 2023.
How many episodes does Crime Season 2 have?
Crime Season 2 packs a punch with a six-episode lineup, dropping a fresh episode every week. Here's your must-see guide:
Season 2 Episode 1 (September 21, 2023): DI Ray Lennox hits the ground running with a chilling case—a missing schoolgirl in Edinburgh. As the team races against time, Lennox also battles his inner demons, and tension bubbles up in the police department.
Future episodes are slated for September 28, October 5, October 12, October 19, and October 26, 2023. Don't miss a beat; mark these dates!
Crime Season 2 Trailer
While we're all eagerly awaiting an official trailer for Crime Season 2, don't let that keep you from diving into this world of suspense and drama. You can still catch the essence of the series by watching the trailer for the first season of Crime.
Start Watching Crime Season 2 Now
Crime Season 2 is set to captivate audiences with its gripping narratives and star-studded cast. With episodes unfurling weekly starting September 21, 2023, on ITVX, this is a suspense-packed journey you won't want to miss. From the dark alleys of Edinburgh to the twisted turns in DI Ray Lennox's personal life, each episode promises to be a rollercoaster of emotions and thrills.
Are geographical restrictions making it tough to join in on this enthralling crime drama? No worries, I've got the perfect solution. Your ticket to bypass those pesky geo-blocks is ExpressVPN. With a secure and speedy connection, you'll be right alongside Lennox and team as they unravel the dark secrets lurking in Edinburgh's shadows. Don't miss out on a moment of this riveting series!