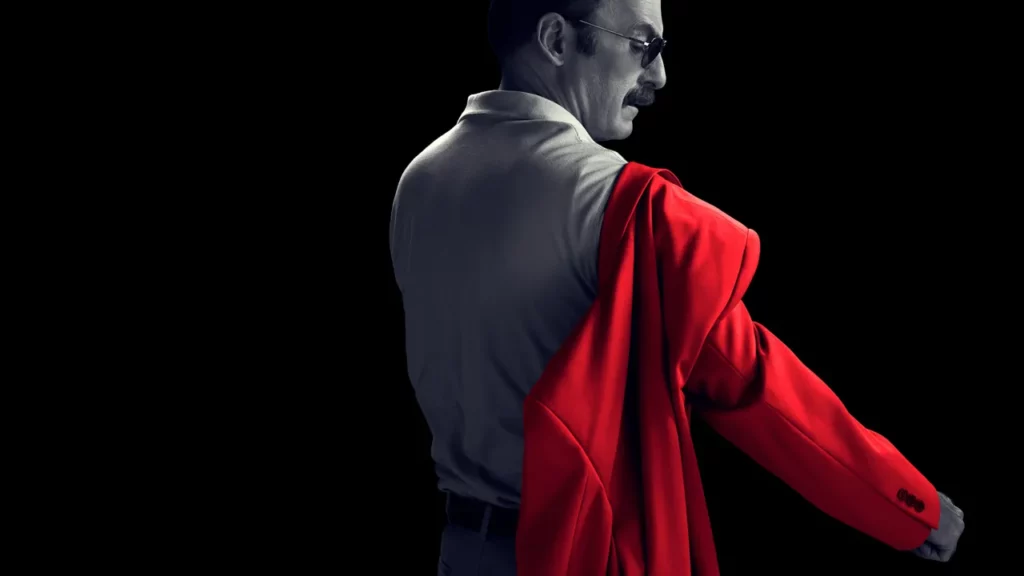 Welcome to the thrilling and highly anticipated sixth season of "Better Call Saul Season 6." As the captivating prequel to the iconic series "Breaking Bad," "Better Call Saul" has taken audiences on a riveting journey through the morally complex world of Jimmy McGill, a small-time lawyer destined to become the sleazy yet charismatic criminal lawyer, Saul Goodman.
Better Call Saul is not streaming in your country?
Any of our picks not streaming in your country? ExpressVPN unlocks Reelgood and all of your streaming services, giving you access to all movies and TV shows from around the world. Stream them from anywhere with a 30-day money-back trial from ExpressVPN.
Unblock Streaming with ExpressVPN (3 months free for Reelgood users!)
Connect to a US or UK server via ExpressVPN.
Let ExpressVPN run in the background as you watch all of your movies and TV shows, securely and with no throttling or bandwidth limits.
The cast of Better Call Saul Season 6
Bob Odenkirk portrays Jimmy McGill / Saul Goodman, a criminal defense attorney operating as Saul Goodman and leading a low-profile life as Gene Takavic, the manager of a Cinnabon store in Omaha under an assumed identity.
Jonathan Banks as Mike Ehrmantraut, a skilled fixer working within Gus Fring's criminal organization. In this season, he embarks on a mission to track down Lalo after his failed assassination attempt.
Rhea Seehorn plays Kim Wexler, Jimmy's wife and trusted confidante, also a lawyer. Her dynamic relationship with Jimmy continues to evolve and face challenges.
Patrick Fabian portrays Howard Hamlin, the managing partner of the Hamlin, Hamlin & McGill law firm. His interactions with Jimmy and the consequences of their past conflicts come to the forefront.
Michael Mando as Nacho Varga, a lieutenant in the Salamanca organization responsible for overseeing daily operations in Albuquerque. Currently hiding in Mexico due to his involvement in the plot against Lalo Salamanca.
Tony Dalton embodies Lalo Salamanca, the acting head of the Salamanca family and a formidable force in the drug trade. Lalo keeps a watchful eye on Gus Fring's activities, leading to a tense rivalry.
Trailer for Better Call Saul Season 6
Where to watch Better Call Saul Season 6?
The series is accessible through various platforms: AMC offers the fifth season, while both Netflix Basic and Netflix have all six seasons available. Renting or purchasing options are also offered on platforms like Amazon Prime Video, Google Play, Microsoft, YouTube, Apple TV, iTunes, and Vudu, with prices starting at $1.99. It's important to note that certain platforms require a subscription plan for streaming. If you're located outside the United States, such as in San Marino, using a VPN can be beneficial as it allows access to US servers, ensuring a smooth streaming experience of this exceptional series.
Plot for Better Call Saul Season 6
"Embark on a compelling journey through the intricate world of 'Better Call Saul,' as we witness the captivating transformation of Jimmy McGill. Formerly a cunning con artist is known as 'Slippin' Jimmy,' Jimmy strives to shed his past and establish himself as a reputable lawyer. Set in the six years leading up to the events of Breaking Bad, the series delves into Jimmy's evolution into the flamboyant criminal lawyer known as Saul Goodman, whose catchphrase is '[It]'s all good, man!'
Inspired by his older brother Chuck, Jimmy leaves behind his Chicago conman days and begins working at the prestigious law firm Hamlin, Hamlin & McGill (HHM) in Albuquerque. However, his relationship with Howard Hamlin, the firm's managing partner, becomes strained, fueling a rivalry between them. Along the way, Jimmy forms a deep bond with Kim Wexler, his colleague, and later romantic partner, who rises through the ranks of HHM as an associate.
Driven by his desire to match Chuck's achievements, Jimmy completes his education at the fictional University of American Samoa and passes the bar exam. Despite his efforts, he faces rejection from HHM, leading him to pursue cases involving low-income clients and work as a public defender. Eventually, Jimmy finds his niche in elder law, uncovering a scandal involving a corrupt nursing home chain. His collaboration with Chuck on a class-action lawsuit takes an unexpected turn when Chuck's actions force Jimmy out of the case, straining their relationship even further.
Better Call Saul Season 6 Filming Locations
Albuquerque, New Mexico, USA: The series primarily takes place and is filmed in Albuquerque, which serves as the backdrop for many key scenes and settings in the show.
Tohajiilee Indian Reservation, New Mexico, USA: This location has been featured in previous seasons and continued to be utilized in Season 6 for its stunning desert landscapes.
Los Angeles, California, USA: Some scenes were filmed in Los Angeles to capture specific settings that couldn't be replicated in Albuquerque.
Santa Fe, New Mexico, USA: The capital of New Mexico also provided unique locations and architecture for certain scenes throughout the season.
Viewer's Reaction to Better Call Saul Season 6
Review for Better Call Saul Season 6
Unquestionably one of the most visually stunning, intricately woven, and emotionally gripping series to grace the television landscape. Its masterful storytelling and breathtaking aesthetics make it an extraordinary viewing experience. Even without the knowledge that there are only two chapters remaining, it already exudes a sense of culmination and conclusion.
FAQs
How many episodes are there in Better Call Saul Season 6?
The exact number of episodes for Better Call Saul Season 6 has not been confirmed. However, previous seasons typically consisted of 10 episodes, so it's expected that Season 6 will follow a similar format.
Can I watch Better Call Saul Season 6 without having seen Breaking Bad?
While it is possible to enjoy Better Call Saul Season 6 as a standalone series, it is highly recommended to watch Breaking Bad beforehand. Better Call Saul serves as a prequel to Breaking Bad and provides valuable context and character development.
Is it worth watching?
Yes, Better Call Saul Season 6 is definitely worth watching. The series has received critical acclaim for its exceptional storytelling, compelling characters, and meticulous attention to detail. As a prequel to Breaking Bad, it provides valuable insight into the origins and motivations of the beloved character Saul Goodman. The show maintains a consistently high level of quality throughout its seasons, and Season 6 is expected to deliver a satisfying conclusion to the storyline. If you're a fan of Breaking Bad or enjoy well-crafted drama with complex characters, Better Call Saul Season 6 is highly recommended.
Here's your comprehensive guide to completely immerse yourself in the captivating universe of this critically acclaimed series.
Download and install a reputable VPN software on your device such as ExpressVPN, ensuring a secure and reliable streaming experience for "Better Call Saul" Season 6.
Launch the VPN application and log in with your credentials to establish a secure connection.
Connect to a US server where the series is available for streaming, unlocking access to "Better Call Saul" Season 6.
Once connected, visit the streaming platform hosting "Better Call Saul" Season 6 and prepare for an unforgettable journey.
Make sure you have an active subscription or rental option for the series to enjoy uninterrupted viewing.
In the platform's search bar, type "Better Call Saul" Season 6 and embark on a mesmerizing adventure into its captivating world.
Click on the series' title and immerse yourself in the enthralling episodes of "Better Call Saul" Season 6.
Keep your VPN connection active while streaming to ensure you can watch the show without interruptions.
Remember, to ensure a seamless streaming experience, it's recommended to download and install trusted VPN software like ExpressVPN. With ExpressVPN, you can protect your privacy, bypass regional restrictions, and fully enjoy the captivating world of "Better Call Saul" Season 6.