The wait is almost over, as the gripping final season of our beloved post-apocalyptic series approaches. As we eagerly anticipate the Season 8 premiere, now is the perfect time to catch up on where we left off in Season 7, plot speculations for this final season, and everything in between.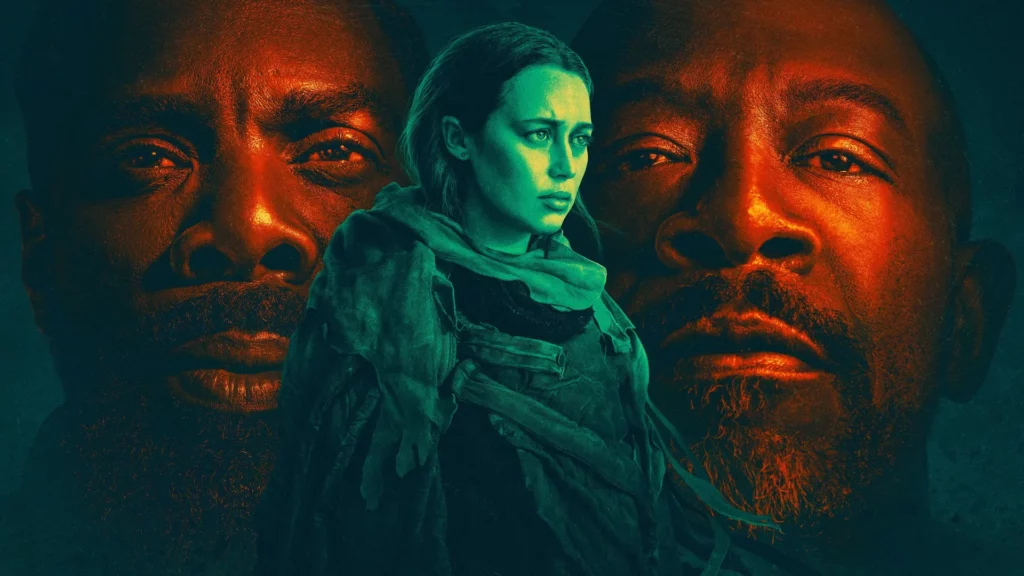 Fear the Walking Dead Season 8 is not streaming in your country?
ExpressVPN unlocks Reelgood and all of your streaming services, giving you access to all movies and TV shows from around the world. Stream them from anywhere with a 30-day money-back trial from ExpressVPN.
Step 1: Download
Unblock Streaming with ExpressVPN (3 months free for Reelgood users!)
Step 2: Connect
Connect to a US server via ExpressVPN.
Step 3: Stream
Let ExpressVPN run in the background as you watch all of your movies and TV shows, securely and with no throttling or bandwidth limits.
When does Season 8 of Fear the Walking Dead come out?
The Fear the Walking Dead season 8 release date is set for May 14, 2023.
Season 8 will be shorter than many previous seasons at only 12 episodes. Season 8 will nevertheless be split up into two main parts, like seasons 6 and 7. The first six-episode block will air between May and June, with the second half airing sometime later in 2023. Previous mid-season breaks have spanned four months or more, and it could be possible that Fear the Walking Dead season 8 could resume in October or later.
The twelve-episode season is being released in two parts, taking a break after airing the first six episodes weekly before delivering on the final block of six.
Add Fear the Walking Dead to your Reelgood watchlist to get notified when Season 8 drops and of new episodes.
Will season 8 be the final season of Fear the Walking Dead?
The successful AMC show Fear the Walking Dead is returning for its eighth and final season, and many exciting details have been revealed so far. Launched as a spinoff of the wildly popular Walking Dead series, Fear the Walking Dead expands the universe of the original show, delivering even more undead drama. Since its premiere in 2015, Fear the Walking Dead has grown and changed into its own experience and has consistently given viewers new sides of the post-apocalyptic world on which the franchise is based. Even so, the series has managed to stay true to its roots by being gripping and scary.
What will Season 8 of Fear the Walking Dead be about?
In Season 8 of Fear the Walking Dead, Kim Dickens makes a comeback as Madison, while Alycia Debnam-Carey departs the series, having confirmed her exit in an Instagram post. Significant roles will be played by Lennie James as Morgan and Colman Domingo as Victor Strand.
The confirmed Season 8 cast consists of the following actors:
– Lennie James as Morgan Jones
– Colman Domingo as Victor Strand
– Danay Garcia as Luciana Galvez
– Austin Amelio as Dwight
– Mo Collins as Sarah Rabinowitz
– Alexa Nisenson as Charlie
– Karen David as Grace Mukherjee
– Christine Evangelista as Sherry
– Jenna Elfman as June Dorie
– Rubén Blades as Daniel Salazar
– Kim Dickens as Madison Clark
Featuring a blend of returning and new faces, Season 8 will explore the characters' lives during the seven-year time jump. Although the announced cast comprises familiar characters, the time jump and new setting will likely introduce fresh faces and potentially bring back characters from previous seasons or other related series. As The Walking Dead prepares for an expansive future, crucial characters from upcoming spinoffs might appear in Fear the Walking Dead Season 8, tying the shows together and creating connections that will be revealed during the final season. So, buckle up and get ready for an action-packed, suspenseful, and emotional ride as Fear the Walking Dead Season 8 brings familiar and new characters to the forefront, setting the stage for this eighth and final season.
[Spoilers Ahead] Catch up on Season 7 of Fear the Walking Dead
To recap, by the end of season 7, we witness Morgan's group struggling to survive the devastating nuclear fallout caused by Teddy and his followers, with the characters dispersed throughout Texas. Amidst this chaos, Morgan Jones and Victor Strand find themselves at odds due to their conflicting ideologies.
As the season unfolds, various characters face harrowing challenges and life-threatening situations in their quest for survival amidst the toxic aftermath. Reunions, betrayals, and unexpected encounters drive the narrative, testing the limits of trust and loyalty among the group members.
The tension between Morgan and Strand escalates, as their different approaches to leadership and survival create a rift between them. While Morgan seeks to unite the group and maintain their humanity, Strand prioritizes self-preservation and power, leading to a series of confrontations and high-stakes decisions that shape the direction of the season.
In the end, the characters must navigate the treacherous post-apocalyptic landscape, confront their personal demons, and determine who they can rely on in their fight for survival. With each passing episode, the stakes are raised, setting the stage for an explosive final season in Fear the Walking Dead.
Where can I watch the Season 8 trailer for Fear the Walking Dead?