The new year is bringing with it yet another streaming service in hopes that you'll fork over your hard-earned cash. DC is hoping comic book fans will subscribe to their new streaming service in 2018, but so far, the company has kept details about what shows and films will be on offer quiet. While Warner Bros. and DC have an extensive library of superhero assets, many of their projects are tied up in distribution deals. For instance, The CW's extensive collection of DC hero shows like Arrow and Supergirl are currently big hits for Netflix. Since there are existing streaming deals to contend with, DC may not be able to immediately offer up their entire catalog of content. So what will DC's streaming service offer?
An Immersive Experience For DC Fans
No one likes Mondays. Can we make #NewDCDay the official start of the week? Out today: ACTION COMICS #993, SUICIDE SQUAD #31, TITANS #18 and more! #NCBD https://t.co/EOnRwja6PX pic.twitter.com/7237kXEHln

— DC (@DCComics) December 13, 2017
In a press release, the company promised fans an "immersive experience," which hints that there may be more on offer than just movies and TV series. If DC wants their service to stand out, then one of the best ways to make that happen would be by adding comic books to the mix. Giving DC devotees the opportunity to both read back issues and check out new shows would be a major coup. At this point, that's just speculation — DC has yet to clarify what will make their subscription service truly immersive, but given the competition inherent in the streaming world it needs to be something special.
Titans
DC's TITANS To Include Young Dick Grayson…and Bruce Wayne? – https://t.co/NKwF2QhL0f pic.twitter.com/AdzcJcFeVf

— Splash Report (@TheSplashReport) December 12, 2017
Titans is set to be the first live-action series made exclusively for DC's streaming venture. Based on the popular comic book team the Teen Titans, the lineup includes Robin, Beast Boy, Raven, and Starfire. Super producers Greg Berlanti and Akiva Goldsman are working on the series, which means the quality should be on par with The CW's DC universe. Brenton Thwaites, Ryan Potter, Anna Diop, and Teagan Croft have been cast as the core members of the team, and rumors are circulating that a search for an actress to play Wonder Girl is underway.
New Animated Series
Solo Harley Quinn Cartoon Series In Development At WB https://t.co/ZgZ6vw8BWK #animation #dc #harleyquinn pic.twitter.com/p6nl3bVEa3

— Anime Superhero (@animesuperhero0) November 21, 2017
Harley Quinn is getting her own series, and if DC gets their way, the character will be voiced by Margot Robbie. Harley's series is part of a larger push into animation for the streaming service. DC has long had a history of serving up superior animated series and films, and with any luck, they'll all make their way to the new service. In the meantime, the company is also serving up Young Justice: Outsiders. The show was a hit for Cartoon Network before its cancellation after two series, and now DC is wisely reviving the franchise.
Movies?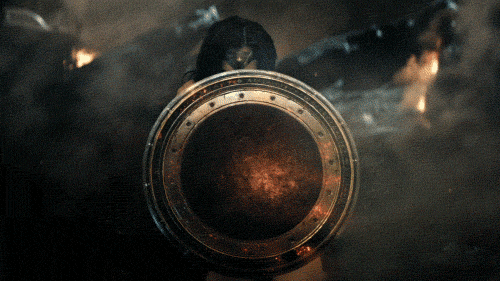 At this point, DC hasn't offered up any news about the possibility of their film library becoming part of the service. However, it would be a natural progression if the company is looking to create the same kind of synergy that Disney is after with their expansive streaming service that's heading your way in 2019.
DC is sure to offer up more details about their new streaming service in 2018. For now, fans who can't get enough of DC's original content should be keeping a watchful eye on this up-and-coming streamer!