Emily Blunt is an English actress known for her brilliant acting skills and exquisite style. She has starred in various films, ranging from romantic comedies to action-packed thrillers. Here is a list of the ten best Emily Blunt movies you can't miss: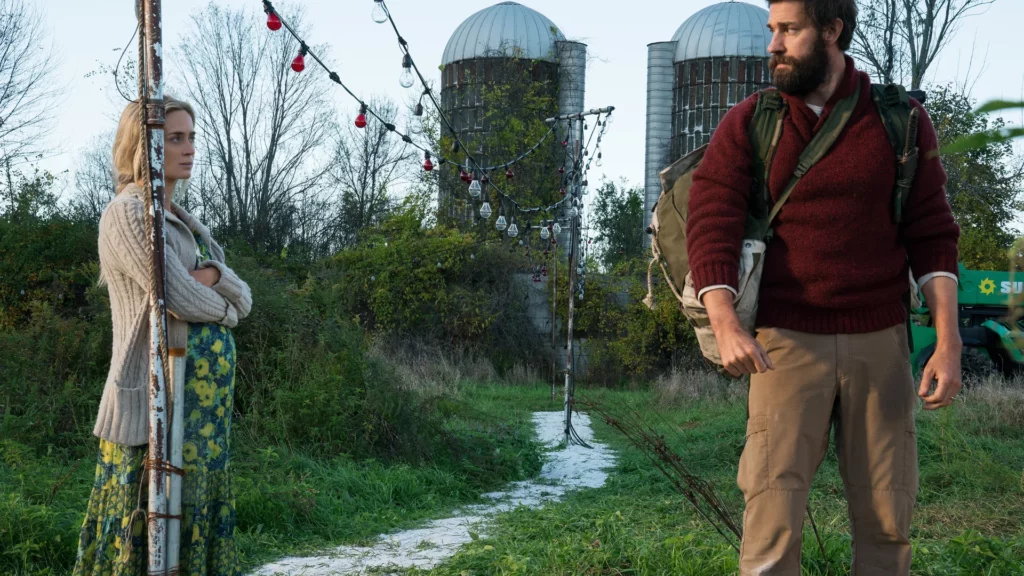 Edge of Tomorrow (2014)
Edge of Tomorrow is an action-packed sci-fi movie starring Tom Cruise alongside Emily Blunt. The story follows Major William Cage, played by Cruise, who is thrust into a time loop on the day of an alien invasion. He teams up with Special Forces warrior Rita Vrataski, played by Blunt, to fight against the aliens and find his way out of the time loop. This movie showcases Emily Blunt's incredible acting skills as she fights off hordes of aliens with her sword and guns.

A Quiet Place (2018)
This horror movie, directed by John Krasinski, is one of the best thrillers in recent years. It follows a family living in silence after mysterious creatures start attacking them if they make any sound. The family must find ways to survive without making noise and alerting the creatures as they traverse their post-apocalyptic world. Emily Blunt plays the role of Evelyn Abbott, the mother who will do anything to protect her kids from harm and keep them safe from these monsters that roam around them in silence. Her performance as a brave and determined mother makes this movie truly special to watch.

Mary Poppins Returns (2018)
In this sequel to Disney's classic Mary Poppins, we follow Mary Poppins as she returns to help Michael Banks and his three children cope with their loss after their father's death. Emily Blunt plays the titular role with grace and charm; she brings life back into this world full of despair with her magical powers. Her performance was praised by critics worldwide for its perfect blend between classic Mary Poppins charm and modern-day wit that only Emily could bring into this beloved character's shoes.

Looper (2012)
Looper is a science fiction movie starring Joseph Gordon-Levitt and Bruce Willis. The story follows a young assassin, Joe, played by Levitt, who is tasked with killing people sent back in time from the future. Things take a turn when he finds out that one of his targets is an older version of himself, played by Willis. Emily Blunt plays Sara, Joe's love interest and the mother of his child in the future. Her performance brings warmth to the movie, which is otherwise full of violence and chaos. This movie showcases Emily's brilliant acting chops and her ability to hold her own against two powerhouse actors like Bruce Willis and Joseph Gordon-Levitt.

The Devil Wears Prada (2006)
The Devil Wears Prada is one of the most iconic movies from the 2000s. It follows Andy Sachs, played by Anne Hathaway, as she navigates her way through her job as assistant to Miranda Priestly, played by Meryl Streep. Emily Blunt plays Emily Charlton, Miranda's right-hand woman who helps Andy through her journey in the fashion industry but also puts her down at times when she doesn't live up to Miranda's expectations. Her character brings a sarcastic wit to the movie that makes it all so enjoyable to watch; it also showcases Emily's comedic side perfectly as she delivers some of the funniest lines in this classic movie.

The Young Victoria (2009)
This period drama tells the story of Queen Victoria's early reign over Britain after she ascends to the throne at 18 years old. Emily Blunt plays young Queen Victoria with grace and poise; she captures this momentous part of history perfectly with her performance full of determination and strength even though she was faced with many challenges along the way for being so young and inexperienced in ruling a country like Britain in those days. This is a must-watch for all fans of period dramas who want to see Emily Blunt shine in one of her most iconic roles to date.

Sicario (2015)
Sicario is an action thriller directed by Denis Villeneuve that follows an FBI team on their mission to take down Mexican drug cartels operating across America's borders with Mexico. Emily Blunt plays Kate Macer, an FBI agent who gets caught up in this dangerous mission that takes her deep into Mexico, where she must face off against ruthless criminals backed by corrupt politicians on both sides of the borderline. Her performance captures Kate's strength and courage as she perseveres through all these obstacles while maintaining her moral compass intact throughout this chaotic endeavor.

Charlie Wilson's War (2007)
Charlie Wilson's War stars Tom Hanks as Charlie Wilson alongside Julia Roberts and Philip Seymour Hoffman, who embark on a covert mission to provide aid to Afghan rebels fighting against Soviet forces during Cold War era Afghanistan without Congress or CIA knowledge about their operation. Emily Blunt plays Bonnie Bach, Charlie Wilson's assistant, whose role is pivotal for their success since she keeps everything together throughout their journey, full of secrets and betrayals along their way towards achieving their goals with limited resources available at their disposal at times. Her performance shines amongst these powerhouse actors as Bonnie Bach proves herself as one tough cookie who can handle anything thrown at her without batting an eyelash.

Salmon Fishing In The Yemen (2011)
This romantic comedy stars Ewan McGregor alongside Emily Blunt, as they play two people from completely different worlds brought together by an ambitious project involving salmon fishing in Yemen funded by wealthy Sheikh Muhammed bin Zayid Al Nuhayyan, played brilliantly by Amr Waked. Their unlikely partnership leads them into unexpected adventures filled with laughter, romance, friendship, and many life lessons, making this movie truly a special watch for anyone looking for some lighthearted entertainment. Emily Blunt shines here yet again, delivering another stellar performance that will make you laugh out loud while also making you appreciate life more than before.

Into The Woods (2014)
This musical fantasy film, directed by Rob Marshall and based on Stephen Sondheim's musical, features Meryl Streep, Chris Pine, Johnny Depp, and Anna Kendrick, amongst other big names. Still, it was Emily Blunt who stole the show here, playing Baker's Wife alongside James Corden playing Baker. With songs like "Stay With Me "and "On The Steps Of Palace "Emily captivated us all with her beautiful singing voice combined with brilliant acting chops making us fall even more deeply in love with this magical world created around us while watching Into The Woods which can be seen as a modern-day classic today thanks to its star-studded cast led beautifully by Meryl Streep but also powered greatly by performances delivered by Chris Pine, Johnny Depp, Anna Kendrick but most importantly our very own amazing Emily Blunt.