Do you need some inspiration for your next movie night? Look no further than the stellar career of the one and only Chris Evans! Here's our list of the top 10 movies featuring this amazing actor.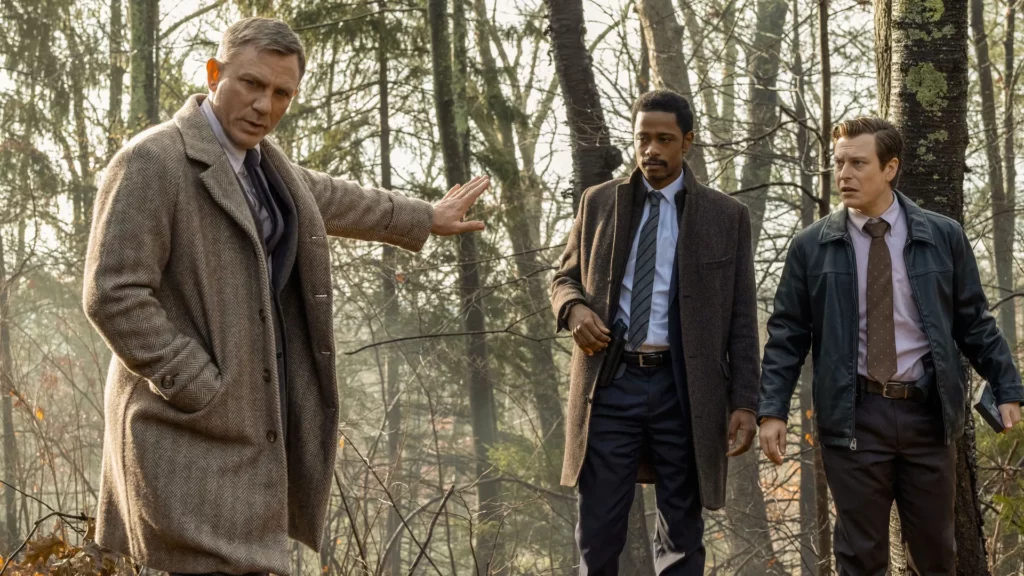 1. Knives Out (2019) – https://reelgood.com/movie/knives-out-2019
Rian Johnson's whodunnit masterpiece stars an A-list cast including Christopher Plummer, Jamie Lee Curtis, Michael Shannon, Toni Collette, Ana de Armas, and Chris Evans as Ransom Drysdale — a southern playboy whose family is put in jeopardy when his father dies under suspicious circumstances. Knives Out is an exhilarating ride through the genre and one of Evans' best performances in recent years.
2. Gifted (2017) – https://reelgood.com/movie/gifted-2017
Evans stars as Frank Adler, a single man raising his niece Mary — a genius-level seven-year-old — on the Gulf Coast of Florida. With help from his landlord and close friend Roberta (Octavia Spencer), Frank tries to keep Mary away from her grandmother Evelyn (Lindsay Duncan), who wants to take custody of the girl and have her attend a prestigious school for gifted children. Gifted is funny and touching, with great performances across the board that make it an easy recommendation.
3. Snowpiercer (2013) – https://reelgood.com/movie/snowpiercer-2013
Based on the French graphic novel of the same name and directed by Bong Joon Ho, Snowpiercer is a sci-fi action thriller set aboard an immense train that carries the last remnants of humanity after a failed global-warming experiment has frozen Earth into a perpetual winter wasteland. Evans stars as Curtis Everett, a lowly passenger attempting to lead an uprising against Wilford (Ed Harris), the mysterious creator of the train and its class system.
4. Captain America: The First Avenger (2011) – https://reelgood.com/movie/captain-america-the-first-avenger-2011
The first installment in Marvel's blockbuster Cinematic Universe, Captain America: The First Avenger, follows Steve Rogers (Chris Evans) as he is transformed from a weakling into an unstoppable super soldier. After joining the war effort against Red Skull and Hydra, Steve becomes a beacon of hope for his fellow soldiers. Along with the rest of the MCU films, Captain America: The First Avenger is sure to bring plenty of thrills and chills along with its heartwarming story.
5. Scott Pilgrim vs. the World (2010) – https://reelgood.com/movie/scott-pilgrim-vs-the-world-2010
Edgar Wright's adaptation of the popular graphic novel series stars Michael Cera as Scott Pilgrim, a slacker musician who must defeat his new girlfriend's seven evil ex-boyfriends to win her heart. Chris Evans plays Lucas Lee, an extreme skateboarder and Hollywood celebrity who serves as one of these obstacles. With its catchy soundtrack and vibrant visuals, Scott Pilgrim vs. the World is an absolute delight from start to finish.
6. Sunshine (2007) – https://reelgood.com/movie/sunshine-2007
In this science fiction thriller directed by Danny Boyle, a group of astronauts are sent on a mission to reignite Earth's dying sun with a massive nuclear bomb aboard the spacecraft Icarus II. Evans stars as Mace, the ship's engineer, tasked with keeping everything running smoothly despite the pressure of their seemingly impossible mission. Sunshine is an intense and visually stunning journey into a potential future that will keep you on the edge of your seat.
7. Cellular (2004) – https://reelgood.com/movie/cellular-2004
Cellular stars Chris Evans as Ryan, a young man who receives a mysterious phone call from a woman named Jessica (Kim Basinger). It turns out that she has been kidnapped by thugs led by Ethan Greer (Jason Statham) and must rely on Ryan to save her before it's too late. Directed by David R. Ellis, Cellular is a thrilling, action-packed chase movie with plenty of twists and turns.
8. Not Another Teen Movie (2001) – https://reelgood.com/movie/not-another-teen-movie-2001
Directed by Joel Gallen and written by Mike Bender, Not Another Teen Movie is a parody of the popular teen movies of the 90s, such as She's All That and 10 Things I Hate About You. Evans plays Jake Wyler, the popular jock who bets that he can transform an unpopular girl named Janey Briggs (Chyler Leigh) into prom queen material. With its outrageous comedy, Not Another Teen Movie is sure to bring plenty of laughs and nostalgia for fans of the genre.
9. The Perfect Score (2004) – https://reelgood.com/movie/the-perfect-score-2004
In this crime comedy directed by Brian Robbins, Chris Evans stars as Kyle, a high school student who is desperate to get the perfect score on his SATs to get into college and avoid being drafted into the military. He teams up with five of his classmates to steal the answers from the testing center after they find out that it's impossible to do so without breaking the law. The Perfect Score is an entertaining look at teenage rebellion and how far some people will go for their dreams.
10. Street Kings (2008) – https://reelgood.com/movie/street-kings-2008
In this crime thriller directed by David Ayer, Chris Evans plays Tom Ludlow, an LAPD detective framed for the murder of another officer. He must now clear his name while uncovering a corrupt network of police officers and criminals within the department. With its suspenseful action sequences and strong performances from its cast, Street Kings is sure to keep you on the edge of your seat.
Conclusion
Chris Evans has had an impressive career in Hollywood with roles ranging from intense action heroes to comedic parodies. Whether you're looking for a thrilling adventure or just a good laugh, there's something here for everyone. Some of his most memorable movies include Captain America: The First Avenger, Scott Pilgrim vs. the World, Sunshine, Cellular, Not Another Teen Movie, The Perfect Score, and Street Kings. So if you're looking for a movie night marathon with Chris Evans as your star, you can't go wrong with any of these films!
By now, it should be clear that Chris Evans is an incredibly versatile actor who has done some truly remarkable work throughout his career in Hollywood. From superhero blockbusters to comedies to science fiction thrillers, he has played a variety of memorable roles that have earned him praise from critics and fans alike. So whether you're looking for a thrilling adventure or just something lighthearted to watch with friends, there are plenty of great Chris Evans movies out there to choose from. Go ahead and check them out!