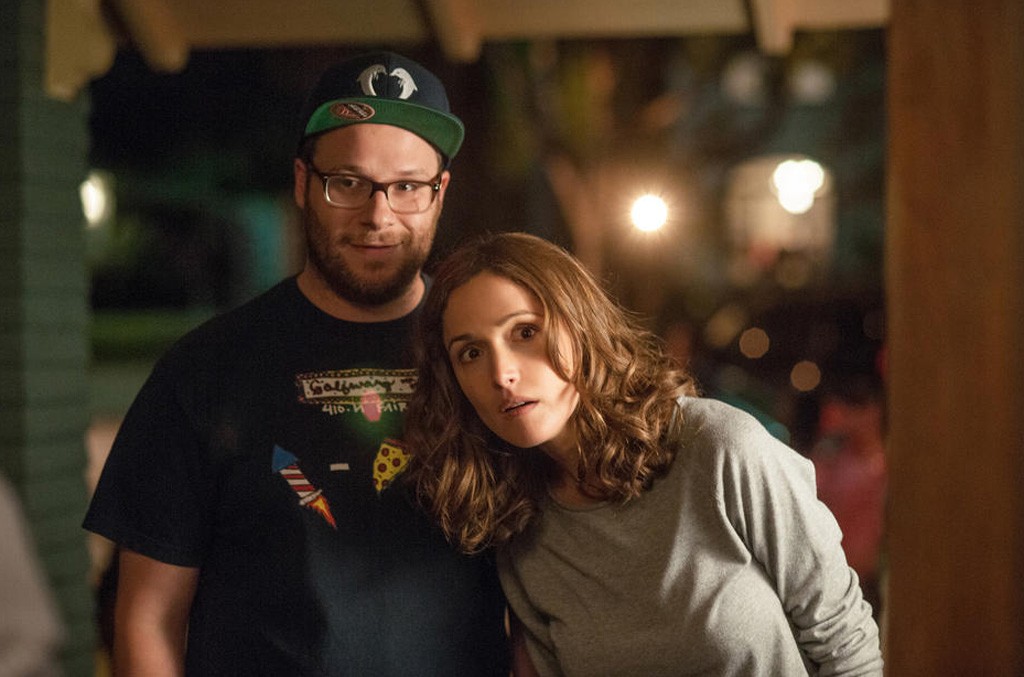 There's really no one on earth as universally loathed and loved at the same time than a good practical joker. While they may have caused you grief at the time – that time your little brother "stole" your mattress? – after you get finished chasing them around the block, you kind of have to shrug your shoulders and just admit that their comic genius is unparalleled.
If, like us, you're a huge fan of April Fools' day and the pranksters that live for it, check out these foolish comedies this April 1st.
Police Academy
Type: Crime, Comedy
Release Date: 1984
Director: Hugh Wilson
Starring: Steve Guttenberg, Kim Cattrall, David Graf
Rating: 54% RT, 6.7/10 IMDb
The pranksters in the Police Academy series of films rival just about any pranksters you can find. When Mahoney finds himself sentenced to sign up for the academy as an alternative to jail time, it isn't long before he finds himself enjoying this so-called punishment.
Step Brothers
Type: Comedy
Release Date: 2008
Director: Adam McKay
Starring: Will Ferrell, John C. Reilly, Mary Steenburgen
Rating: 55% RT, 6.9/10 IMDb
Who better to play a pair of overgrown rival step brothers than Will Ferrell and John C. Reilly? In this 2008 comedy, that's exactly what you get, and the two actors do not at all disappoint.
Real Genius
Type: Comedy, Romance
Release Date: 1985
Director: Martha Coolidge
Starring: Val Kilmer, Gabriel Jarret, Jon Gries
Rating: 74%, 7/10 IMDb
You can't exactly talk practical jokesters without mentioning Real Genius. In its final moments, the film contains what is probably the biggest and most unbelievable practical joke in cinematic history.
Porky's
Type: Comedy
Release Date: 1981
Director: Bob Clark
Starring: Dan Monahan, Mark Herrier, Wyatt Knight
Rating: 30% RT, 6.2/10 IMDb
Nobody ever accused the Porky's series of films of being high brow, but if you're here that's probably not what you're looking for anyway. Here, a group of teenagers attempt to get revenge on a nightclub proprietor who has been harassing them.
Grumpy Old Men
Type: Drama, Comedy
Release Date: 1993
Director: Donald Petrie
Starring: Jack Lemmon, Walter Matthau, Ann-Margret
Rating: 63% RT, 7/10 IMDb
With legendary actors Jack Lemmon and Walter Matthau headlining the cast of Grumpy Old Men, you really can't go wrong. The two play long-time neighbors who continuously attempt to outwit each other and end up vying for the affections of the same woman. The results are predictably, and satisfyingly, hilarious.
Animal House
Type: Comedy
Release Date: 1978
Director: John Landis
Starring: John Belushi, Tim Matheson, John Vernon
Rating: 91% RT, 7.6/10 IMDb
When the Dean of a college sets his sights on the fraternity brothers of the Delta Tau Chi, he has no idea what he is in for. This troublemaking band of pranksters include John Belushi, Tim Matheson and Tom Hulce.
Neighbors
Type: Comedy
Release Date: 2014
Director: Nicholas Stoller
Starring: Seth Rogan, Zac Efron, Rose Byrne
Rating: 72% RT, 6.3/10 IMDb
Speaking of fraternity brothers, this list would not be complete without mentioning the 2014 Zac Efron, Rose Byrne, and Seth Rogen comedy Neighbors. Here, Rogan and Byrne play a young couple who unexpectedly find themselves living next door to a raucous fraternity house, led by none-other than Zac.