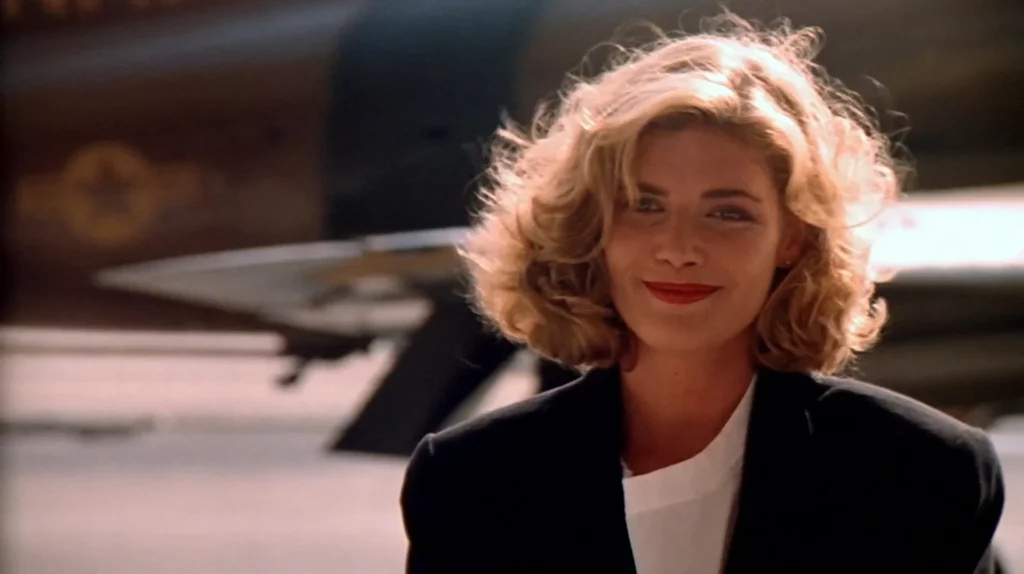 When Top Gun was released in 1986, it quickly cemented its place as one of the most iconic films of the decade. The movie stars Tom Cruise as Maverick, a daring Navy pilot, and is an exciting story that follows him and his fellow pilots as they compete to become the best in their class. But what truly makes Top Gun stand out is its all-star cast. From Val Kilmer's ice-cold Iceman to Kelly McGillis' romantic Charlotte Blackwood, each actor brings something unique and helps make this movie a timeless classic.
Cast of Top Gun are not streaming in your country?
Any of our picks not streaming in your country? ExpressVPN unlocks Reelgood and all of your streaming services, giving you access to all movies and TV shows from around the world. Stream them from anywhere with a 30-day money-back trial from ExpressVPN.
Unblock Streaming with ExpressVPN (3 months free for Reelgood users!)
Connect to a US or UK server via ExpressVPN.
Let ExpressVPN run in the background as you watch all of your movies and TV shows, securely and with no throttling or bandwidth limits.
Tom Cruise has become synonymous with Top Gun since it was released. His performance as Maverick is arguably one of his most memorable roles. He brings a certain intensity to the character that audiences can't help but be drawn to. Cruise's charm and charisma shine through in every scene, making Maverick an instantly likable protagonist who has captivated audiences for decades. But it's not just Cruise that makes Top Gun such an iconic film.
Val Kilmer plays Maverick's rival Iceman in Top Gun. While he may be known for his comedic roles, Kilmer brings a certain coolness to his character that viewers can't help but admire. Iceman is a perfect foil for Maverick, and Kilmer plays him confidently and easily, making him stand out from the rest of the cast.
Kelly McGillis stars as Charlotte Blackwood, Maverick's love interest in the film. Charming and seductive performance makes her character instantly likable and sympathetic to viewers. She also provides some much-needed romance to balance out all of the action-packed scenes in Top Gun.
Anthony Edwards plays Goose, Maverick's best friend, who helps him on his journey throughout the movie. His performance is humorous and endearing as he serves as a sidekick to Maverick throughout their journey together. Edwards does an excellent job of capturing Goose's unique relationship with Maverick and making it come alive on screen for audiences everywhere.
The cast of Top Gun also includes some other notable performances from actors like Meg Ryan as Carole Bradshaw, Tom Skerritt as Viper, John Stockwell as Cougar, Tim Robbins as Merlin, Michael Ironside as Jester, and Barry Tubb as Wolfman, among others. Each actor brings something special to their respective roles that helps make this movie so memorable even after all these years.
It's hard to deny how important each cast member is in making Top Gun a classic film today. Tom Cruise brought an intensity to his role that made audiences root for Maverick from start to finish, while Val Kilmer gave Iceman a coolness that made viewers want him on their team no matter what happened. Kelly McGillis brought a certain romance and charm that helped make this movie more than just an action flick. At the same time, Anthony Edwards provided some much-needed comic relief throughout the film's intense moments. And each supporting actor brought something new and unique to their respective roles, which helped make this movie such an unforgettable experience for fans everywhere.
Overall, it's easy to see why Top Gun has become such an iconic film over time, thanks largely in part to its star-studded cast led by Tom Cruise himself. Each actor brought something special and new that helped make this movie stand out from other action films at the time while still providing audiences with plenty of excitement along the way, too! It's no wonder why fans still flock back to watch this classic every year – largely thanks to its amazing cast!