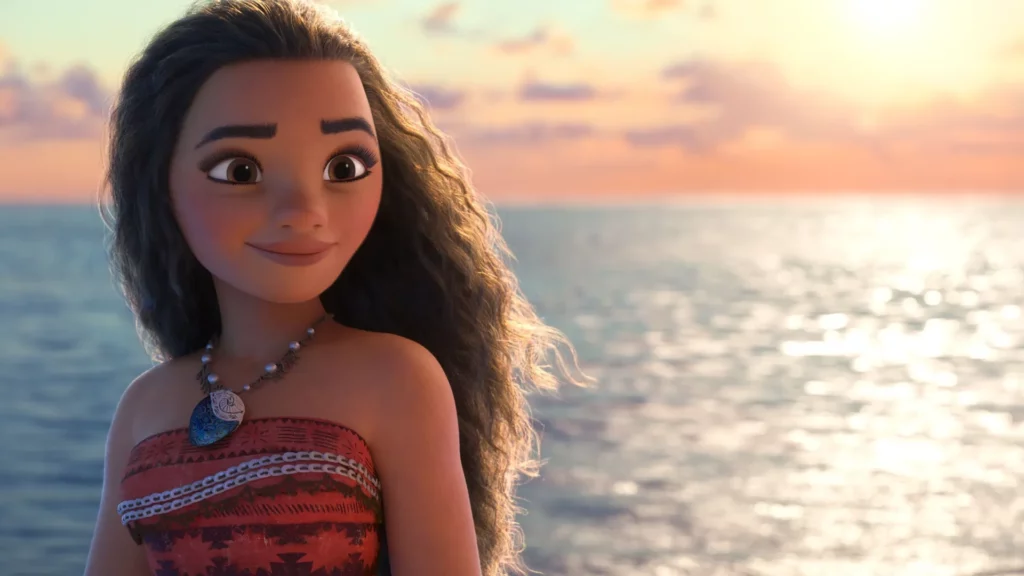 When Disney's Moana was unleashed in 2016, it swiftly became one of the most adored animated films of the decade. The narrative follows the voyage of Moana, a courageous and bold young woman who embarks on a bold mission to rescue her people and uncover her true identity. Although the story is undeniably captivating, the remarkable cast of voice actors brings the characters and their stories to life.
Cast of Moana are not streaming in your country?
Any of our picks not streaming in your country? ExpressVPN unlocks Reelgood and all of your streaming services, giving you access to all movies and TV shows from around the world. Stream them from anywhere with a 30-day money-back trial from ExpressVPN.
Unblock Streaming with ExpressVPN (3 months free for Reelgood users!)
Connect to a US or UK server via ExpressVPN.
Let ExpressVPN run in the background as you watch all of your movies and TV shows, securely and with no throttling or bandwidth limits.
Moana's cast is assorted and rousing, from the lead actress Auli'i Cravalho to the renowned Dwayne Johnson. Each actor contributes something unique to their character, forming an unforgettable story that reverberates with viewers of all ages. In this article, we will explore how the cast of Moana brought an enduring story to life.
Auli'i Cravalho: The Voice of Moana
At just sixteen, Auli'i Cravalho was selected as the voice of Moana in Disney's animated film. Born and raised in Hawaii, Cravalho was identified by a Disney casting agent during her high school performance of "How Far I'll Go" from the movie. She was promptly chosen to play the lead role, making her the first Hawaiian actress to be cast as a Disney princess.
Cravalho portrays Moana as "an independent and plucky young woman who follows her heart and is willing to take chances." Her performance captures the essence of Moana's journey and brings a sense of integrity to the character. She conveys various emotions throughout the movie—from fear and uncertainty to audacity and resolution—making it effortless for viewers to connect with Moana's struggles and victories.
Dwayne Johnson: The Voice of Maui
Another essential figure in the film is the demigod Maui, voiced by Dwayne Johnson. Johnson was an obvious selection for the role, as his Polynesian ancestry and grand personality make him a perfect fit for the character. He brings unparalleled energy to the role, and his comedic timing and delivery make Maui one of the most charming characters in the movie.
Johnson also had a considerable impact on Maui's story arc. He wrote some of his lines for the character, including one of the most memorable quotes in the movie: "You're welcome!" Johnson's performance adds profundity to Maui's character and gives viewers a better comprehension of his motives and feelings.
The Rest of the Cast
The rest of Moana's cast is equally impressive. Jemaine Clement voices Tamatoa, a giant crab with a flair for singing and showmanship. Alan Tudyk plays Heihei, a bumbling rooster who follows Moana on her journey. Temuera Morrison voices Chief Tui, Moana's father, determined to protect his people. Nicole Scherzinger plays Sina, Moana's mother, who encourages her daughter to explore the world and find her path.
Each actor brings something special to their character, creating an ensemble of memorable characters that help bring the story to life. Together, they create a powerful and inspiring story that resonates with viewers of all ages.
The Cultural Significance of Moana
The most remarkable peculiarity of Moana is its cultural gravity. The film is in the South Pacific Isles, comprising characters from numerous Polynesian cultures. It is also the inaugural Disney film to feature a Polynesian princess in a leading role.
Moana celebrates the beauty and potency of Polynesian culture, and its portrayal of autochthonous cultures moved many viewers in a good way. The film has also been applauded for precisely representing Polynesian mythology and folklore and employing traditional music and chants.
The cast of Moana brings these stories to life with their genuine performances, making it effortless for viewers to connect with the characters and value the film's cultural gravity.
Conclusion
The cast of Moana is eclectic, virtuosic, and stimulating. Each performer adds something extraordinary to their character, forming an array of unforgettable characters that assist in animating the narrative. Collectively, they form a potent and eternal story that resonates with spectators of all ages. The film's cultural importance is indisputable, making it a potent and expressive representation of Aboriginal cultures.
Moana is more than just an animated movie—it's a tribute to culture and identity that will keep motivating audiences for decades.