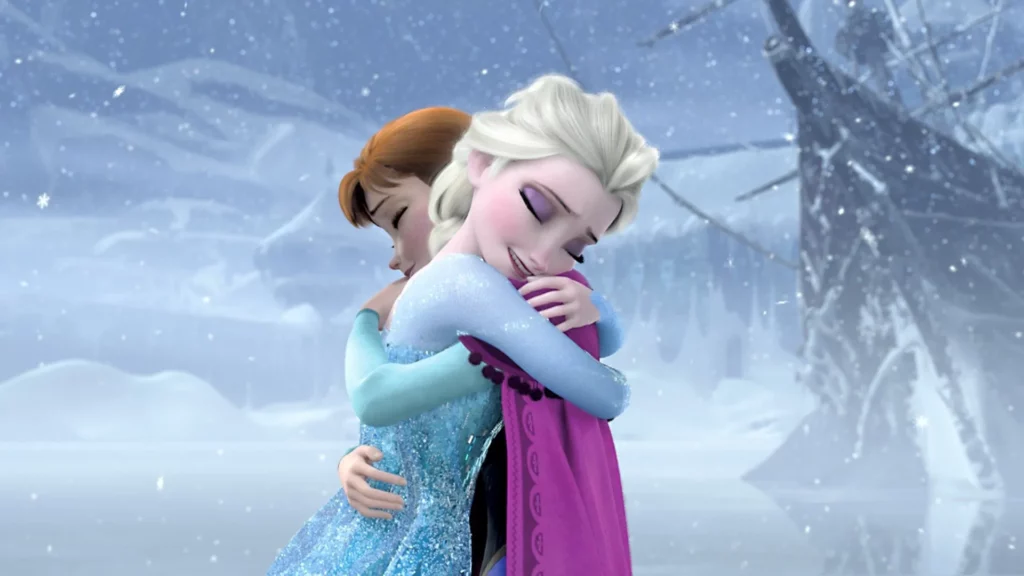 The musical ensemble of the 2013 blockbuster sensation "Frozen" garnered resounding accolades from admirers and critics alike for their captivating performances. Over a span of more than 5 years, numerous cast members have effortlessly made a triumphant leap from the theatrical stage to the silver screen. From illustrious Broadway luminaries to adored animated personas, the Frozen cast unites a constellation of eminent figures from the entertainment world. Accompany us as we delve into the roles undertaken by Chris Buck, Jennifer Lee, Kristen Bell, Idina Menzel, Jonathan Groff, Josh Gad, Frank Welker, Santino Fontana, Alan Tudyk, Ciarán Hinds, Chris Williams, Stephen J. Anderson, and others, manifesting their aspirations in animation into an Academy Award-winning cinematic masterpiece!
Frozen are not streaming in your country?
Any of our picks not streaming in your country? ExpressVPN unlocks Reelgood and all of your streaming services, giving you access to all movies and TV shows from around the world. Stream them from anywhere with a 30-day money-back trial from ExpressVPN.
Unblock Streaming with ExpressVPN (3 months free for Reelgood users!)
Connect to a US or UK server via ExpressVPN.
Let ExpressVPN run in the background as you watch all of your movies and TV shows, securely and with no throttling or bandwidth limits.
Chris Buck (Director): Famous director Chris Buck is well-known for his work on animated movies. His artistic vision and storytelling prowess played a key part in bringing the mythical kingdom of Arendelle to life. He co-directed Disney's "Frozen" and "Frozen II."
Jennifer Lee (Director): Jennifer Lee is an accomplished filmmaker and screenwriter. Alongside Chris Buck, she co-directed "Frozen" and "Frozen II." Her contributions to the films were instrumental in creating heartwarming stories and memorable characters.
Kristen Bell (Anna – voice): Kristen Bell is a talented actress and singer who provided the voice for Anna, one of the main protagonists in the "Frozen" series. Her lively and expressive performance brought Anna's endearing personality to the forefront.
Idina Menzel (Elsa – voice): Idina Menzel is a celebrated actress and singer who lent her powerful voice to Elsa, the Snow Queen and Anna's elder sister. Her captivating vocals and emotional portrayal of Elsa's journey resonated deeply with audiences worldwide.
Jonathan Groff (Kristoff – voice): Jonathan Groff is a versatile actor and singer who voiced Kristoff, a rugged ice harvester and Anna's love interest. His charming performance added depth to Kristoff's character and endeared him to fans.
Frank Welker (Sven – voice): Frank Welker is a veteran voice actor known for his remarkable ability to create animal sounds and voices. He voiced Sven, Kristoff's loyal and adorable reindeer companion, bringing warmth and humor to the role.
Josh Gad (Olaf – voice): Josh Gad is a talented actor and comedian who voiced Olaf, the lovable and comical snowman brought to life by Elsa's magic. His hilarious and heartwarming portrayal of Olaf contributed to the film's success.
Santino Fontana (Hans – voice): Santino Fontana is a skilled actor and singer who provided the voice for Hans, a prince with a hidden agenda. His captivating performance added complexity to the character and kept audiences guessing.
Alan Tudyk (Duke – voice): Alan Tudyk is a versatile actor and voice artist known for his numerous roles in film and television. He voiced the Duke of Weselton, a quirky and humorous character in the "Frozen" series.
Ciarán Hinds (Pabbie / Grandpa – voice): Ciarán Hinds is an esteemed actor who lent his voice to Pabbie, the wise troll leader, and also to Grandpa, a character in the "Frozen" series who had a small but memorable role.
Chris Williams (Oaken – voice): Chris Williams is a talented filmmaker and voice actor who provided the voice for Oaken, the friendly proprietor of Wandering Oaken's Trading Post and Sauna. His portrayal added warmth and humor to the character.
Stephen J. Anderson (Kai – voice): Stephen J. Anderson is a skilled filmmaker and voice actor who lent his voice to Kai, the loyal steward of Arendelle. His performance added depth and integrity to the character.
In finality, the "Frozen" cinematic series showcases an extraordinary assemblage of gifted individuals who assumed crucial parts in conjuring the captivating realm of Arendelle on the silver screen. Directors Chris Buck and Jennifer Lee's imaginative vision and narrative acumen proved pivotal in crafting the heartwarming and enchanting chronicles that ensnared global audiences.