The cast of the 2019 movie adaptation of the hit British television series Downton Abbey is a mix of familiar faces and newcomers to the franchise. The cast includes: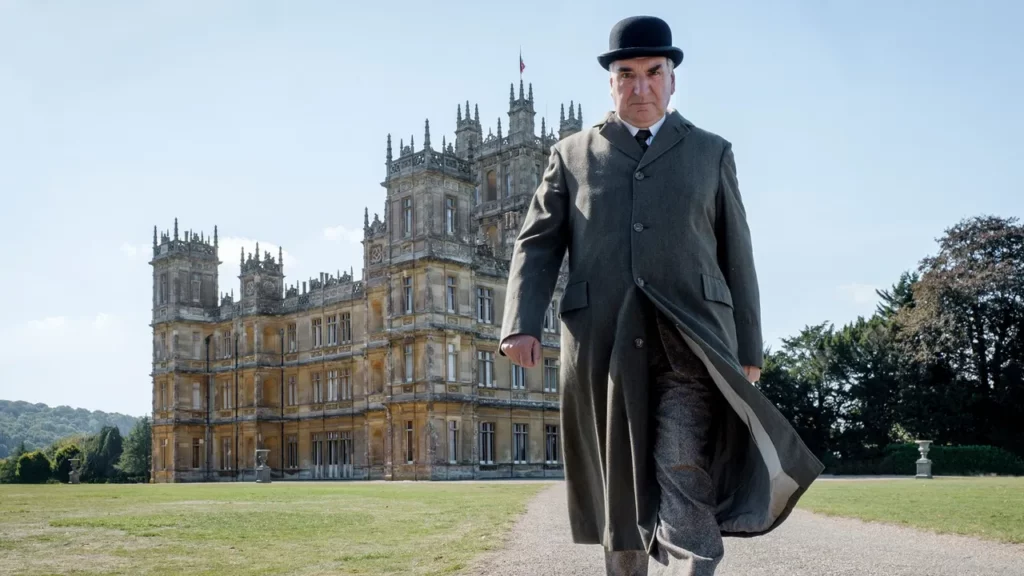 – Hugh Bonneville as Robert Crawley, Earl of Grantham
– Michelle Dockery as Lady Mary Talbot
– Laura Carmichael as Lady Edith Crawley
– Elizabeth McGovern as Cora, Countess of Grantham
– Maggie Smith as Violet Crawley, Dowager Countess of Grantham
– Allen Leech as Tom Branson
– Imelda Staunton as Maud Bagshaw
– Tuppence Middleton as Lucy Smith
– Joanne Froggatt as Anna Bates
– Sophie McShera as Daisy Mason
– Brendan Coyle as John Bates
– Kevin Doyle as Joseph Molesley
– Raquel Cassidy as Phyllis Baxter
– David Haig as Charles Grigg
– Jim Carter as Charles Carson, Former Butler at Downton Abbey.
A host of newcomers to the franchise joins these cast members. These include Geraldine James and Simon Jones who play cast members from the royal household, Kate Phillips who plays Princess Mary and Hugh Skinner who plays Lieutenant George Vyner. The cast also includes Harry Hadden-Paton and Stephen Campbell Moore who play Henry Talbot and Lord Merton respectively. Finally, there's newcomer David Troughton who portrays King George V.
The cast of Downton Abbey 2019 brings great energy and charm to the movie, creating a wild ride for viewers. With so many charismatic cast members on board, it promises to be an enjoyable experience from start to finish! So make sure to check out the movie adaptation of Downton Abbey on HBO.
All the cast bring the classic characters to life with a modern twist and make Downton Abbey 2019 an enjoyable experience for fans of the series. Enjoy!