The British children's animation series Bob The Builder made its debut in 1998 and has since developed into a globally renowned franchise. The show centers around an affable, can-do construction worker who uses his tools to build various projects and solve problems for his friends. Bob is joined by an array of helpful characters, including Wendy, Scoop, Dizzy, Muck, and Roley, as he works together with them to complete every job—big or small.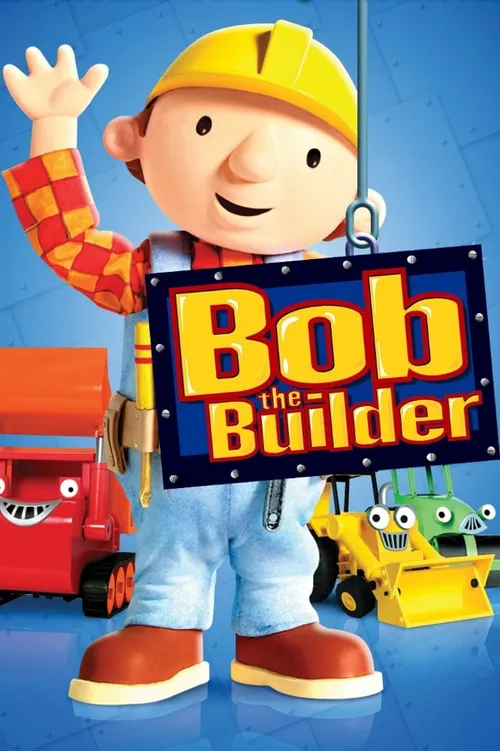 Cast & Characters:
Bob – Voiced by Neil Morrissey; Bob is a blue-collar builder who loves nothing more than getting stuck into all sorts of building projects. He leads by example with patience and understanding while always being prepared to lend a hand when needed. No job is too big or too small for him!
Wendy – Voiced by Joanne Froggatt, she's headstrong but levelheaded—the perfect foil for any situation that needs sorting out quickly! She also serves as the link between people living in Sunflower Valley, where all of their adventures are set (and filmed). As well as being able to fix almost anything, Wendy is also an expert at keeping everyone on track and focused.
Scoop – Voiced by Rob Rackstraw; Scoop is Bob's trusty pal who loves nothing more than to help out with the jobs. He's a big digger who can move mountains off the earth in no time! Scoop always works hard but never takes himself too seriously—he enjoys life as much as possible and ensures plenty of fun along the way for all involved.
Dizzy – Voiced by Lorelei King; she may be small, but her heart is huge! Dizzy always goes above and beyond when it comes to helping others, especially Bob, whom she idolizes (as does every other character!). She loves to get stuck into whatever job needs completing—even if it means getting herself into some sticky situations from time to time! Her enthusiasm knows no bounds, which often catches her friends off guard–but they wouldn't have it any other way either.
Muck & Roley – Both voiced by Lee Ingleby; these two are Bob's loyal sidekicks whose combined strength helps him tackle all sorts of tasks around Sunflower Valley that might otherwise prove impossible alone. They work tirelessly day and night to ensure everything is up-to-scratch, no matter how much they grumble about it.
Plot Summary:
Bob The Builder follows the adventures of Bob and his friends as they work together on various construction projects in Sunflower Valley. Through their team effort, each problem is solved with good old-fashioned hard work—and, more often than not, a few laughs too! Whether it's building Wendy's new house or creating an epic playground for the children of Sunflower Valley, Bob and his crew never fail to provide solutions that make everyone happy in the end. Alongside all this, bob also faces any number of problems from pesky pests like Spud (the mischievous monkey), who can cause havoc if left unchecked – luckily, though, Bob always manages to stay one step ahead!
Lessons Learned:
The show teaches its viewers valuable lessons such as solving conflicts through communication, helping others when needed, being kind even when faced with difficult circumstances or tasks—and most importantly, having faith in yourself that anything can be achieved if you put your mind towards it. These messages are portrayed through creative storylines, which help keep young audiences engaged while allowing them time to reflect on what has been learned afterward. It's this combination of educational content alongside light-hearted entertainment that has made Bob The Builder so successful around the world.
Conclusion:
Bob The Builder has delivered countless memorable moments for viewers over the years and continues to be a firm favorite amongst young people everywhere. With its simple but effective storylines, lovable characters, and positive messages, it's no wonder why this show remains popular two decades from when it first premiered!