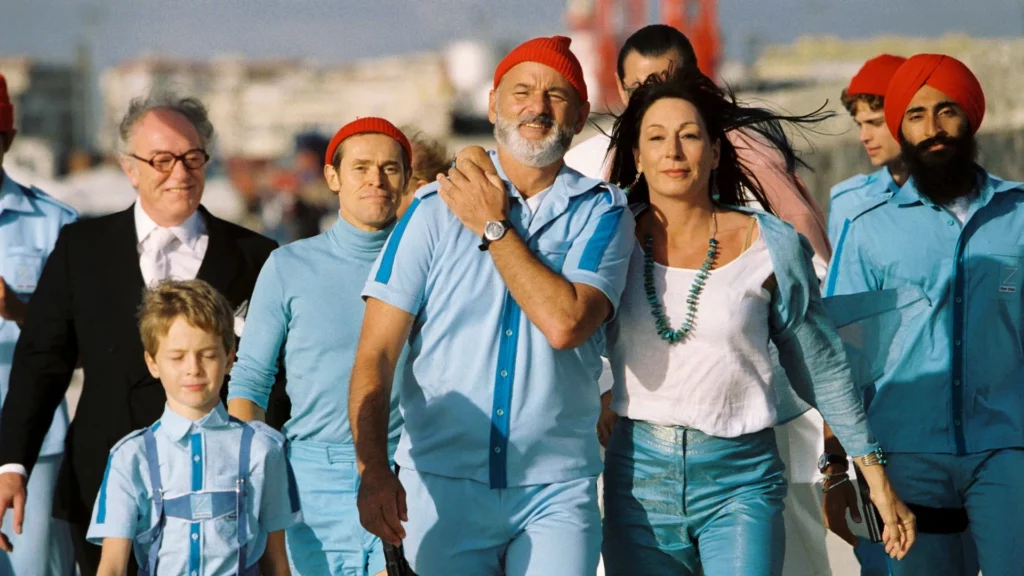 One of the leading figures in the modern film age is Wes Anderson. His distinctive fusion of artistic vision, emotional whimsy, and witty conversation has won him a wide variety of admirers worldwide. From the charming antics of Max Fischer in Rushmore to the heart-wrenching nostalgia of Grand Budapest Hotel, Anderson's films always have a certain spark that stands out from the crowd. Here, we look at some of the director's best works and why his style of filmmaking makes him so beloved.
These Best Wes Anderson movies are not streaming in your country?
Any of our picks not streaming in your country? ExpressVPN unlocks Reelgood and all of your streaming services, giving you access to all movies and TV shows from around the world. Stream them from anywhere with a 30-day money-back trial from ExpressVPN.
Unblock Streaming with ExpressVPN (3 months free for Reelgood users!)
Connect to a US or UK server via ExpressVPN.
Let ExpressVPN run in the background as you watch all of your movies and TV shows, securely and with no throttling or bandwidth limits.
Bottle Rocket was the first Anderson feature that made waves on the festival circuit. Written by Anderson and Owen Wilson, the film follows the adventures of three friends who prove inept at living a criminal life. What the film lacks in explosions and hijinx, it more than makes up for with its creative dialogue and unique characters. As the film went from minor festival curiosity to cult classics, it changed Anderson's style, establishing a template of off-beat comedy and understated emotion that would become his hallmark.
Another classic from Anderson's early oeuvre is Rushmore. Starring future Anderson regular Bill Murray as eccentric tycoon Herman Blume, the film tells the story of Max Fischer, an ambitious prep school student eager to make his mark on the world. The movie is by turns humorous and heartbreaking as Murray's Mr. Blume serves as a mentor to Fischer's rebellious spirit. Rushmore won huge critical acclaim and introduced the world to something fresh; a style of filmmaking that focused on exploring small, personal moments and coming-of-age joys rather than the attitude-laden action-comedies that dominated the late 90s.
For many, Anderson's most beloved films come from a trio of works made in the mid-2000s. The Royal Tenenbaum's, The Life Aquatic with Steve Zissou, and The Darjeeling Limited form a loose trilogy of quirky, emotional gems. Anderson plays off the more traditional structure of the Hollywood three-act story in these films by adding elements of his own design. From the vibrant, colorful worlds of The Royal Tenenbaum's to the dark intensity of The Darjeeling Limited, Anderson manages to capture complex emotions with a novel approach.
The 2010s saw Anderson stretching his wings into other areas as well. In 2014, he released The Grand Budapest Hotel, a quirky caper filled with adventure and wonder. Starring Ralph Fiennes, the movie follows the adventures of Lobby Boy Zero Moustafa as he helps the protagonist M. Gustave scheme and steals his way out of trouble. While it is perhaps the funniest of Anderson's films, it is also one of his most emotionally affecting. The movie is full of lighter moments but also grapples with issues of mortality and nostalgia, making it a timeless classic.
Anderson has recently moved into animation with his feature, Isle of Dogs. Set in near-future Japan, the movie follows a pack of dogs as they join an eccentric boy in a quest to find his beloved pet. With its unique art style and smart design, Isle of Dogs grew to become one of the top-grossing independent features of all time.
At its heart, Wes Anderson's films are about detail. He crafts stories worthy of multiple viewings, allowing viewers to uncover new jokes, set pieces, and little pieces of action on each viewing. It is this level of detail that makes Anderson so beloved. His ability to take a script beyond standard narrative has led to many interesting, endearing, and sometimes heartbreaking stories. Most of all, Anderson's films are loaded with charm and wit, making them worth repeatedly watching.