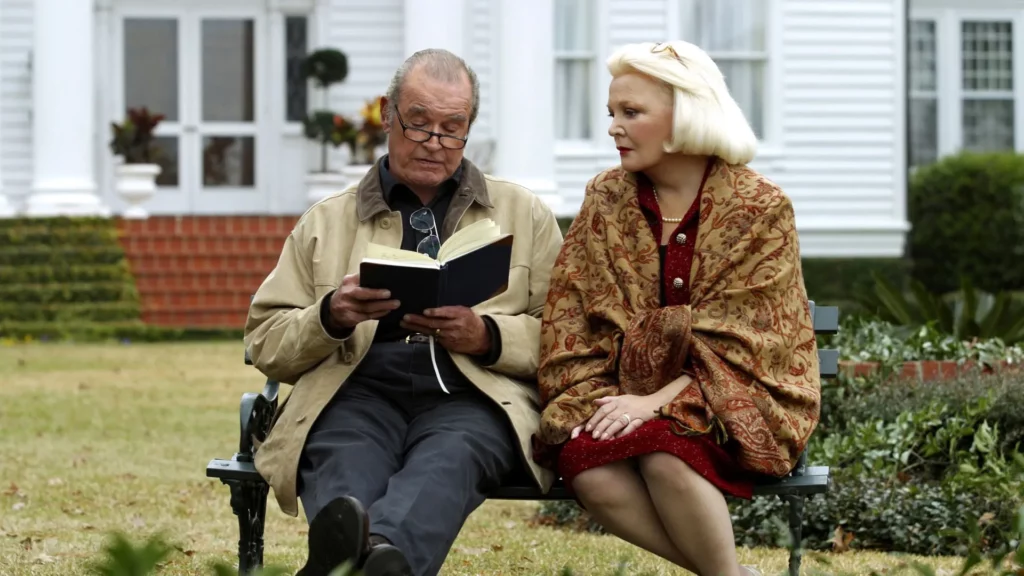 Valentine's Day is devoted to love and affection among friends, family, and romantic partners. While some might opt for an intimate night out, for many, the best way to celebrate the romantic Day is by cozying up on the couch, a classic movie, and a warm blanket.
These Best Valentines movies are not streaming in your country?
Any of our picks not streaming in your country? ExpressVPN unlocks Reelgood and all of your streaming services, giving you access to all movies and TV shows from around the world. Stream them from anywhere with a 30-day money-back trial from ExpressVPN.
Unblock Streaming with ExpressVPN (3 months free for Reelgood users!)
Connect to a US or UK server via ExpressVPN.
Let ExpressVPN run in the background as you watch all of your movies and TV shows, securely and with no throttling or bandwidth limits.
Finding the perfect Valentine's Day flick can be difficult with so many love-centered films. To help narrow down your choices, here is a list of the top Valentine's Day Movies you should consider for your romantic night.
This beloved 1989 musical follows Harry and Sally's 11-year relationship, still considered one of the best romantic comedies ever. Billy Crystal and Meg Ryan starred in different roles, and the film explores the two characters' relationship over many years as they develop a friendship and romance. Attempting to find the line, the film is filled with hilarious humor, heartfelt moments, and laughs.
Set in London in the late sixteenth century, this Academy Award Winning movie follows the creative genius of William Shakespeare, an aspiring playwright, and his mad passion for Viola. Viola, a woman without means, masquerades as a man to get a role in Shakespeare's new play Romeo and Juliet. Shakespeare and Viola find themselves in a forbidden romance as his play takes unexpected turns. Filled with witty dialogue, beautiful costumes, and passionate performances, Shakespeare in Love is a fantastic movie on Valentine's Day.
A timeless classic, The Princess Bride follows the storyline of true love, adventure, and knight-related battle between Westley and Princess Buttercup. While it's not as explicitly romantic as the other movies on this list, this masterfully entertaining movie is a wonderful choice for those who want to share a laugh and engage in one of the most romantic stories ever.
This 2004 romantic drama tells the story of Noah and Allie, a young couple with a passionate summer love affair. Unfortunately, they are forced apart and only reunite decades later. This beautiful, heartbreaking story spans generations and captures the importance of staying true to the one you love.
Notting Hill is a timeless romantic comedy and stars Hugh Grant as a hapless London book store owner and Julia Roberts as a glamorous movie star who ends up in a life-changing romance. With charming performances and witty writing, this is a great movie to watch together.
This heartwarming, coming-of-age comedy is perfect for a romantic Valentine's Day night at home. Starring Heath Ledger, Julia Stiles, and Joseph Gordon-Levitt, this modern take on Shakespeare's The Taming of the Shrew follows a young man's pursuit of the popular, highly guarded, and independent new student. With relatable characters, magnificent performances, and plenty of humor, this movie will make you laugh and cry from start to finish.
In this romantic comedy from 2001, John Cusack and Kate Beckinsale play two strangers who cross paths on the Eve of the Day Before Christmas in a crowded retail shop. Despite their best efforts, the pair cannot stay together and must rely on Serendipity– a chance reconnection in the future– to reunite them. Full of warmth and humor, Serendipity will have you wondering if you, too, might stumble upon such luck.
There you have it–seven of the best Valentine's Day movies ever. Whether looking for a feel-good romantic comedy, a dramatic love story, or a nostalgic trip down memory lane, these movies will provide the antidote to your Valentine's Day blues and a night of heartfelt entertainment. Now grab your partner, some popcorn, and dive into one of these movies for a romantic night.