Spy movies are some of the most exciting and thrilling films out there, taking viewers through a world of espionage, secrets, and suspense. They feature some of the most iconic characters and stories, making them timeless classics that can be enjoyed by audiences of all ages. If you're looking for a quick burst of action and adventure to kick-start your day or weekend, these are the best spy movies to watch.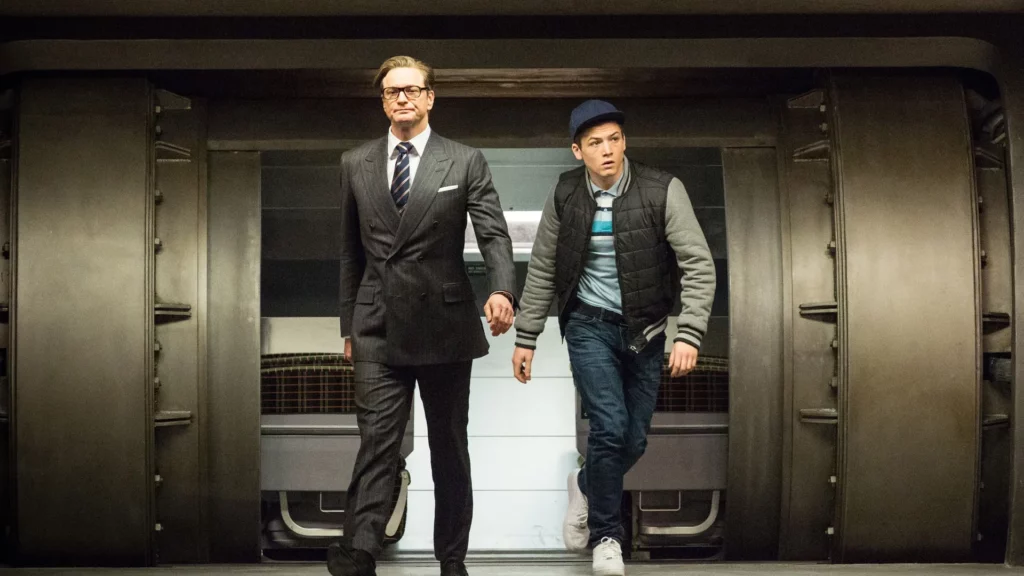 The Bourne Identity is an action-packed spy thriller that follows Jason Bourne (Matt Damon), an amnesiac who wakes up on a fishing boat in the Mediterranean Sea without recollecting his past or identity. With help from his friend Marie (Franka Potente), he discovers he was once an elite CIA assassin and must avoid capture as he searches for clues about his past life. Directed by Doug Liman and based on Robert Ludlum's novel of the same name, The Bourne Identity is a riveting film filled with thrilling car chases, intense fight scenes, and plenty of edge-of-your-seat suspense.
Mission: Impossible – Fallout (2018)
Mission: Impossible – Fallout is the sixth installment in the Mission: Impossible franchise, and it certainly lives up to its predecessors with its explosive action sequences and gripping storyline. Tom Cruise stars as Ethan Hunt, who must race against time to prevent a global catastrophe from occurring after a mission gone wrong leaves him with limited resources and no backup plan. With incredible stunts like free climbing in Norway and aerial stunts in India, Mission: Impossible – Fallout is an adrenaline rush from start to finish that will leave you on the edge of your seat throughout its entire runtime.
Tinker Tailor Soldier Spy (2011)
Tinker Tailor Soldier Spy is based on John le Carré's classic novel about former British secret service agent George Smiley (Gary Oldman), who is called back to duty to investigate a mole in the agency. With a stellar cast that includes Colin Firth, Mark Strong, Benedict Cumberbatch, and Tom Hardy, it's no surprise that this espionage thriller was met with critical acclaim. Its slow-burning mystery and intricate plot twists will keep you guessing until the end.
The Man from U.N.C.L.E is an action comedy based on the classic 60s TV show of the same name. It stars Henry Cavill and Armie Hammer as two spies who must team up to take down a criminal organization intent on creating nuclear weapons in the midst of the Cold War in 1963. With its clever writing and stylish visuals, The Man from U.N.C.L.E is an entertaining ride full of witty banter, thrilling action sequences, and plenty of charm to spare from its two leads, Cavill and Hammer.
The Spy Who Loved Me is a classic Bond film starring Roger Moore as 007 who teams up with Soviet spy Anya Amasova (Barbara Bach) to uncover a joint British and Soviet mission that has gone awry involving stolen submarines equipped with nuclear missiles that are being sold to terrorists by megalomaniac Karl Stromberg (Curt Jürgens). With its action-packed stunts like ski chases down mountain slopes, underwater scenes involving sharks, and plenty of gadgets like x‐ray glasses and rocket skis, it's no wonder that The Spy Who Loved Me remains one of the most beloved Bond films ever made.
True Lies stars Arnold Schwarzenegger as Harry Tasker, who leads a double life as an everyday family man with his wife Helen (Jamie Lee Curtis) and an undercover CIA agent tasked with preventing terrorists from acquiring nuclear weapons technology. It's filled with all the expected action-packed sequences, but it also has moments of humor and heart that make it stand out from other spy movies.
Spy Game follows retired CIA operative Nathan Muir (Robert Redford) as he goes on a last mission to save his former protege Tom Bishop (Brad Pitt), who is being held in a Chinese prison and sentenced to death for espionage. With its intense scenes of espionage and thrilling chase sequences, Spy Game is an exciting film that keeps you hooked until the end.
The Good Shepherd is a gripping drama about the early days of the CIA through the story of Edward Wilson (Matt Damon), one of its founding members who must protect his organization's secrets, even if it means sacrificing his own moral code in the process. This powerful film, directed by Robert De Niro, explores themes like loyalty, betrayal, and sacrifice as Wilson's life slowly unravels over decades of service in the name of national security.
The Ipcress File is a classic spy thriller from 1965 starring Michael Caine as secret agent Harry Palmer who must investigate a kidnapping case that soon leads him to uncover an intricate plot involving communist brainwashing techniques. With its innovative cinematography and unsettling score, The Ipcress File was ahead of its time in 1965 and remains one of the best spy films ever made today.
Kingsman: The Secret Service (2014)
Kingsman: The Secret Service follows Gary "Eggsy" Unwin (Taron Egerton), an amiable street kid who is recruited into an elite British intelligence agency known as Kingsman, where he undergoes rigorous training under mentor Harry Hart (Colin Firth). With its wild fight scenes and sharp sense of humor, Kingsman: The Secret Service is sure to be a hit, with audiences looking for something lighthearted yet thrilling at the same time.
These are just some of the best spy movies ever made that have stood the test of time and remain beloved by viewers worldwide for their unforgettable stories and characters. Whether you're looking for some edge of your seat thrills or want something fun to watch with friends or family, these titles will surely please everyone!