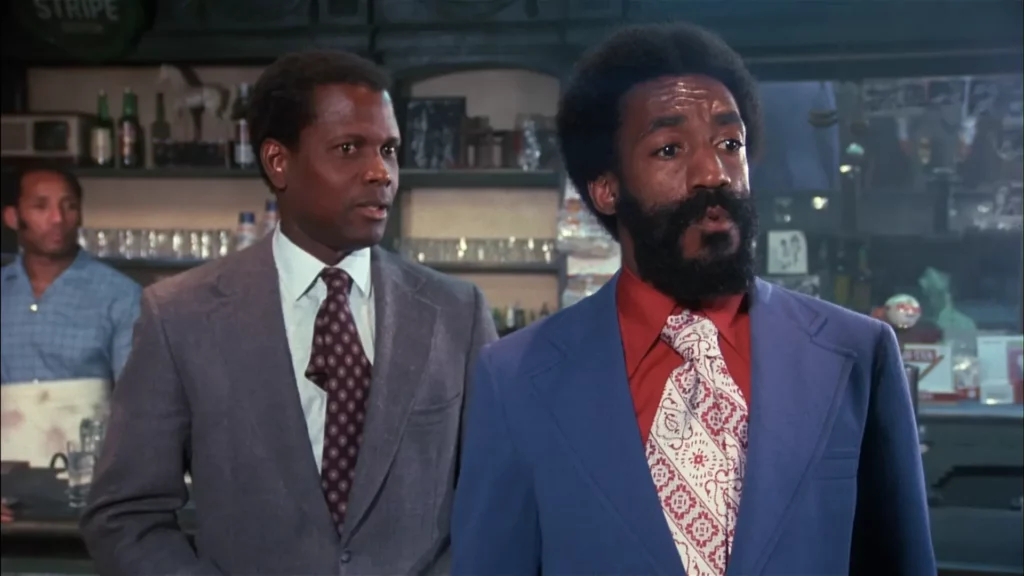 Introduction
The Oscar-winning actor Sidney Poitier has inspired millions globally for decades. His prolific career in film and television has spanned six decades, producing some of the most renowned and impactful films of all time. Poitier's breakthrough role in the classic drama "Blackboard Jungle" and his Academy Award-winning performance in "Lilies of the Field" has established a legacy that will never be forgotten. In this article, we will retrospectively examine some of his best films and analyze their enduring influence on viewers.
These Best Sidney Poitier movies are not streaming in your country?
Any of our picks not streaming in your country? ExpressVPN unlocks Reelgood and all of your streaming services, giving you access to all movies and TV shows from around the world. Stream them from anywhere with a 30-day money-back trial from ExpressVPN.
Unblock Streaming with ExpressVPN (3 months free for Reelgood users!)
Connect to a US or UK server via ExpressVPN.
Let ExpressVPN run in the background as you watch all of your movies and TV shows, securely and with no throttling or bandwidth limits.
Early Career: Breaking Barriers
Sidney Poitier made his cinematic entrance in 1950 with the drama "No Way Out," depicting a black doctor's struggles with racism while working at a divided hospital. This pioneering role was just the starting point of Poitier's illustrious career, as he subsequently starred in multiple other films that addressed racial issues, such as "Edge of the City," "The Defiant Ones," and "A Raisin in the Sun." By tackling these complex topics head-on, Poitier was able to open up dialogues about racism and urge viewers to reflect on race relations.
Award-Winning Performances
Throughout the 1960s, Poitier continued to deliver remarkable performances that garnered him considerable acclaim and multiple rewards. He was bestowed his initial Academy Award for Best Actor in recognition of his effort in the 1963 drama "Lilies of the Field," becoming the inaugural African American to procure an Oscar for a leading role. Moreover, he garnered two Golden Globe Awards for Best Actor for "A Patch of Blue" (1965) and "Guess Who's Coming to Dinner" (1967). Furthermore, he was put forward for two more Oscars in 1967's "In The Heat of The Night" and 1968's "For Love Of Ivy."
Cultural Impact
In addition to garnering accolades, Poitier also substantially impacted popular culture during this era. He was one of Hollywood's earliest black superstars, forging a pathway for successive generations of actors, directors, and writers. His roles were often trailblazing as they contested established tropes about African American characters on film. For example, his portrayal of Virgil Tibbs in 1967's "In The Heat Of The Night" was deemed revolutionary since it showcased a bold African American protagonist who refused to be cowed by racism or brutality. Hence, Poitier assisted in dissolving boundaries between disparate races and societies while motivating viewers with his sincere portrayals of characters grappling with complex matters.
Classic Comedies
While many people remember Sidney Poitier for his dramatic performances, he also starred in several classic comedies during this period. These included 1967's "To Sir With Love," which earned him another Golden Globe nomination; 1968's "Guess Who's Coming To Dinner"; 1969's "They Call Me MISTER Tibbs!"; 1970s "Uptown Saturday Night"; and 1974's cult classic comedy-drama hybrid film "Uptown Saturday Night Again." These lighthearted films showcased Poitier's comedic talents while still allowing him to tackle serious social issues such as racism and class divides.
Enduring Legacy
Thanks to his impressive work over six decades, Sidney Poitier remains one of Hollywood's most iconic figures today. His films inspire audiences worldwide because they are still relevant today despite being released decades ago. Even though he is no longer actively making movies, he remains an important figure in popular culture thanks to his timeless performances that will never be forgotten or overshadowed by time or trends.
Conclusion
Sidney Poitier is one of Hollywood's most beloved stars who continues to inspire fans worldwide with his incredible body of work spanning six decades. From early classics such as "No Way Out" and "Blackboard Jungle" to award-winning dramas like "Lilies Of The Field" and "In The Heat Of The Night," Poitier has created an impressive legacy that will never be forgotten. Through these films, he helped break down barriers between different races while encouraging audiences to think differently about social issues like racism and class divides—a legacy that lives on today through re-releases or streaming services like Netflix or Hulu so that new generations can appreciate his talents all over again.