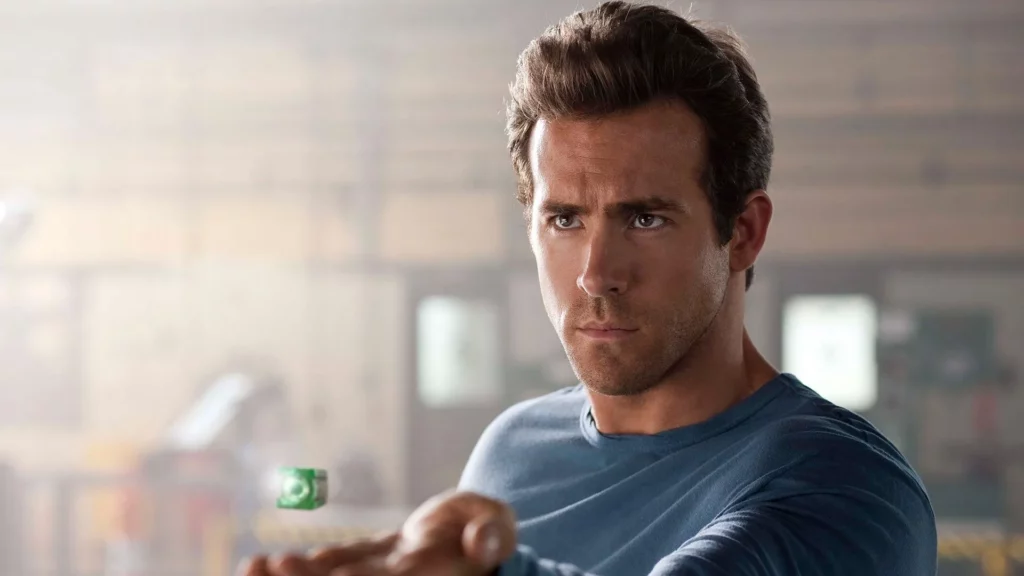 If one were to measure the validity of an actor's success by name recognition, there's no doubt that Ryan Reynolds would rank among the highest in the Hollywood echelon. Possessor of an unmistakably endearing, often comical charm, the Canadian actor has recently experienced immense success in the movie industry, with an impressive string of critically acclaimed and box office hits. As such, it seems fitting to look back and remember Reynolds' top Movies and just how far they have taken him in his career.
These Best Ryan Reynolds movies are not streaming in your country?
Any of our picks not streaming in your country? ExpressVPN unlocks Reelgood and all of your streaming services, giving you access to all movies and TV shows from around the world. Stream them from anywhere with a 30-day money-back trial from ExpressVPN.
Unblock Streaming with ExpressVPN (3 months free for Reelgood users!)
Connect to a US or UK server via ExpressVPN.
Let ExpressVPN run in the background as you watch all of your movies and TV shows, securely and with no throttling or bandwidth limits.
The casual moviegoer may associate Ryan Reynolds with the Deadpool franchise. The role perfectly encapsulates Reynolds' strengths as an actor and comedian – and the two wisecracking, irreverent movies have become beloved by fans worldwide, making ridiculous profits at the box office. But Reynolds' career leading up to the Merc with the Mouth was even more impressive than the Marvel success story. For this reason, Deadpool and Deadpool 2 will, unfortunately, take a backseat in this list.
Still, that's not to take anything away from his Marvel exploits. Both movies still deserve a special mention; it's just that many other fantastic performances provided in different types of movies show just how versatile and talented he is.
1) The Proposal 2011 proves that romance can cleverly exist in the least likely places when two equally stubborn personalities find themselves in a compromising situation. Starring alongside longtime favorite Sandra Bullock in a heart-warming, mostly comedic feature, Reynolds demonstrates exactly why he stands out. Bullock plays Margaret Tate, an overly-demanding Canadian-turned-American Editor-in-Chief of her publishing firm. Reynolds plays the role of Andrew Paxton, her exceedingly forgiving yet endearing assistant–a man forced to agree to an unconventional proposal from Margaret to avoid being deported.
2) Buried 2010 – Directed by Rodrigo Cortés, Buried stars Reynolds as the belligerent Paul Conroy, a truck driver-turned-hostage deep below the ground in a coffin. Reynolds' performance is undeniably masterful as he carries the weight of the entire movie's narrative single-handedly, deciding how the movie progresses and determinedly searching for any sign of hope within his harsh, claustrophobic environment.
3) Green Lantern 2011 – Okay, to be fair, Green Lantern is not particularly an amazing movie. Its critical reviews were less than favorable. Still, Reynolds is charming in the DC Comics-inspired feature as Hal Jordan/Green Lantern. He brings an infectious, witty energy to the hero role, saving the movie from complete disaster amidst much CGI and campiness.
4) The Hitman's Bodyguard 2017 – Alongside the likes of Salma Hayek, Samuel L Jackson, and Gary Oldman, The Hitman's Bodyguard is a 2017 top-notch action/thriller that sees the unlikely pairing of an ace bodyguard, Michael Bryce (Reynolds), and a lethal hitman, Darius Kincaid (Jackson), teaming up to take down a rogue Eastern European dictator. Reynolds skillfully duplicates his brand of charm, as seen in his other works, but the banter between him and Jackson keeps the movie interesting.
5) Definitely, Maybe 2008 – A modern adaptation of a classic romantic plotline, Maybe firmly places Ryan Reynolds as a romantic hero just as the Deadpool days are far out of the horizon. Here, Reynolds plays a Dad recalling his past relationships with his daughter, taking her through the internal, moral conflicts of dating, marriage, divorce, etc. His performance is as per usual – endearing and amusing–making it, Maybe, an enjoyable romantic feature.
From romantic comedies to dramatic action, Ryan Reynolds has demonstrated the capacity to master many genres in different kinds of movies. His ever-growing list of accomplishments shows no signs of stopping, and recently he has ventured to add producing/writing roles to an already impressive resume. We hope to see more of his endearing demeanor and unmistakable charisma in years to come.