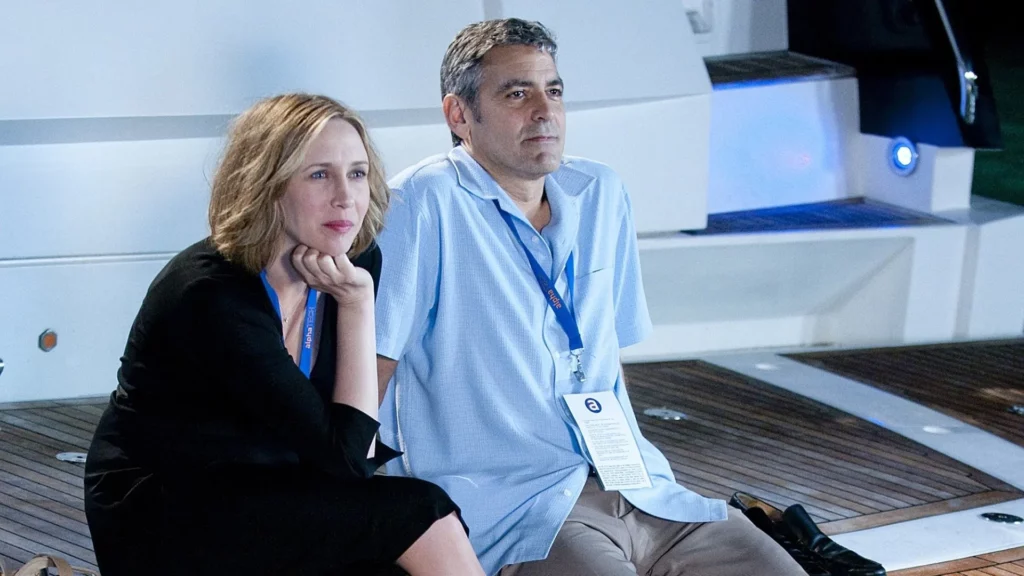 Paramount Pictures is one of the world's most iconic and influential movie studios. Founded in 1912, Paramount has produced some of the most critically acclaimed and beloved films ever. In addition, Paramount has diverse must-see films, from classic comedies to gripping dramas. In this article, we'll explore some of the best movies on Paramount that you should add to your watchlist.
These Best movies on Paramount are not streaming in your country?
Any of our picks not streaming in your country? ExpressVPN unlocks Reelgood and all of your streaming services, giving you access to all movies and TV shows from around the world. Stream them from anywhere with a 30-day money-back trial from ExpressVPN.
Unblock Streaming with ExpressVPN (3 months free for Reelgood users!)
Connect to a US or UK server via ExpressVPN.
Let ExpressVPN run in the background as you watch all of your movies and TV shows, securely and with no throttling or bandwidth limits.
The Classics
Paramount has released some true cinematic classics over the years. Here are just a few of the must-see films from their illustrious back catalog:
The Godfather (1972): This crime drama directed by Francis Ford Coppola is widely regarded as one of the greatest films ever made, and it's easy to see why. The Godfather follows the story of the Corleone family, a powerful crime syndicate in New York City. It features an all-star cast, including Marlon Brando, Al Pacino, and Robert Duvall.


Casablanca (1942): This romantic drama follows the story of Rick Blaine (Humphrey Bogart), a jaded American expatriate in Morocco who must choose between his love for Ilsa (Ingrid Bergman) and helping his former lover's husband escape from Nazi-occupied France. Casablanca is considered one of the best films ever made and is beloved by fans for its iconic dialogue and memorable characters.


Rocky (1976): Directed by John G. Avildsen, Rocky tells the story of Rocky Balboa (Sylvester Stallone), an aspiring boxer from Philadelphia who gets a shot at becoming the world's heavyweight champion. The film was hugely successful when released and spawned several popular sequels.
Modern Masterpieces
Paramount has continued to produce great films in recent years, with many receiving critical acclaim and awards recognition. Here are some must-see movies from their more modern slate:
The Big Short (2015): This financial drama, directed by Adam McKay, follows a group of investors who bet against the housing market in 2008 as the U.S. economy crashed around them. The film stars an all-star cast including Steve Carell, Ryan Gosling, Christian Bale, Brad Pitt, and Marisa Tomei.


A Quiet Place (2018): Directed by John Krasinski, this horror film follows a family living in silence as they struggle to survive against monsters that hunt by sound. A Quiet Place was hugely successful when released and received widespread critical acclaim for its unique premise and intense, suspenseful atmosphere.


Up in the Air (2009): This comedy-drama directed by Jason Reitman stars George Clooney as Ryan Bingham, a corporate downsizer who travels around America firing people on behalf of companies that don't want to do it themselves. Up in the Air received numerous awards nominations when it was released and is considered one of Paramount's best modern films.
Offbeat Offerings
Paramount also has some more offbeat offerings that are worth checking out if you're looking for something different:
The Truman Show (1998): This sci-fi comedy directed by Peter Weir stars Jim Carrey as Truman Burbank, an oblivious man who discovers he has been living his entire life on a reality TV show unbeknownst to him or anyone else around him. The Truman Show is widely praised for its original concept, and Carrey's performance as Truman has become one of his most iconic roles.


Wayne's World (1992): This comedy directed by Penelope Spheeris follows two metalheads named Wayne Campbell (Mike Myers) and Garth Algar (Dana Carvey) as they try to make it big with their public access TV show "Wayne's World." Wayne's World was a huge hit at the box office when it was released and continues to be popular today thanks to its hilarious dialogue and memorable characters.


Drop Dead Gorgeous (1999): Directed by Michael Patrick Jann, this dark comedy follows Amber Atkins (Kirsten Dunst), an ambitious Minnesota teen competing in her local beauty pageant while dealing with some sinister forces behind the scenes trying to sabotage her chances at winning. Drop Dead Gorgeous is an often overlooked gem that deserves more attention for its clever writing and sharp satire of small-town culture in America.
Conclusion
Paramount Pictures has been producing great films for over 100 years, so there are plenty of must-see movies from their extensive back catalog that you should add to your watchlist! Whether you're looking for classic dramas or modern masterpieces, there's something for everyone on Paramount Pictures' roster of films. We hope this guide helps you find your next favorite movie!