The year 2012 was an amazing one for movies. We saw some truly incredible films, and it was hard to narrow it down to just 6. But we did it! Here are the 10 best movies from 2012.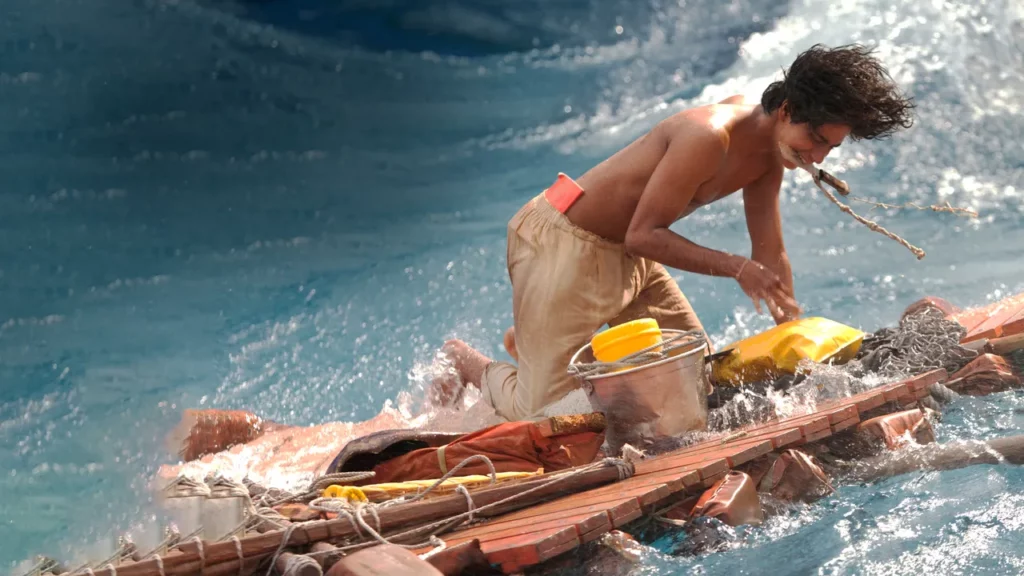 The Avengers
The Avengers is an iconic hero team and a pillar of pop culture. For years, fans of all ages have enjoyed the colorful adventures and unforgettable characters that make up the world of The Avengers. From Iron Man to Black Widow, each character brings their own unique skills, strengths, and style to the team that is hard to top. It's no wonder Marvel movies featuring these beloved superheroes have been so immensely successful! With upcoming films in the works that bring fresh faces into the fold, now is an exciting time for fans who cannot wait to see what comes next from Earth's Mightiest Heroes.
The Dark Knight Rises
The Dark Knight Rises is an eagerly awaited movie due in 2012, and it promises to be darker and deeper than ever before. Christian Bale takes up his well-known role as Bruce Wayne, also known as Batman, in this thrilling continuation of Christopher Nolan's Batman saga. Fans of the series will love seeing their favorite characters return on the screen, including Anne Hathaway's Catwoman and Joseph Gordon-Levitt's John Blake. This installment will have larger action sequences than previous movies in the series and exciting new gadgets, and it may offer more insight into Bruce Wayne's origin story as a crimefighting vigilante. All these elements make The Dark Knight Rises one of the most hotly anticipated movies of 2012! Bonus: Watch Batman movies in order
Django Unchained
Django Unchained is an incredibly exciting film that follows the story of a freed slave turned bounty hunter as he embarks on a mission to take revenge on those who were unjust to him and his wife. Told with Quentin Tarantino's signature flair, this movie has gripping action scenes, plenty of thrilling moments, and some truly unforgettable characters. It features an amazing ensemble cast and has been widely praised for its daring narrative and unique approach to a lengthy and controversial chapter in American history. Whether looking for untold stories from the past or just an entertaining piece of cinema, Django Unchained should definitely be your pick!
Lincoln
Abraham Lincoln's legacy is an inspiring beacon of hope and freedom. He was a leader who brought the United States through one of the darkest times in its history and emerged victorious, setting it on the path to greatness. Through his wisdom, he guided the nation away from strife and gave a voice to those that were otherwise unheard. Democrats, Republicans, and Americans owe much to Lincoln's moral courage and discipline. His story will remain a source of admiration and motivation as long as people remember what it means to be courageous and stand up for what's right.
Argo
Argo is an incredibly unique and captivating movie that has overtaken the world. It's a thrilling tale of courage, ingenuity, and resilience in the face of extremely difficult conditions. Directed by Ben Affleck, this Academy Award-winning film features a star-studded cast of actors that bring the story to life. With intense suspense and a compelling narrative, this gripping drama will keep audiences on the edge of their seats from start to finish! Argo is an absolute must-see whether you're looking for heart-pounding thrills or sublime storytelling.
Life of Pi
Life of Pi is an incredible movie. Based on Yann Martel's acclaimed novel, it tells the powerful story of survival in a life-or-death situation. Following the sinking of a cargo ship and the heartbreaking loss of his family, Pi embarks on an epic journey for survival accompanied by a Bengal tiger named Richard Parker. This movie is filled with adventure, suspense, and lessons about faith and resilience. It's also visually stunning with its dazzling cinematography and breathtaking special effects! Life of Pi will definitely deliver if you're looking for an awe-inspiring movie experience.
These were some of the best movies released in 2012. Each movie had something different to offer and was enjoyable in its way. If you're looking for a great movie, I highly recommend any of these. And if you want more recommendations, be sure to check out Reelgood.com.