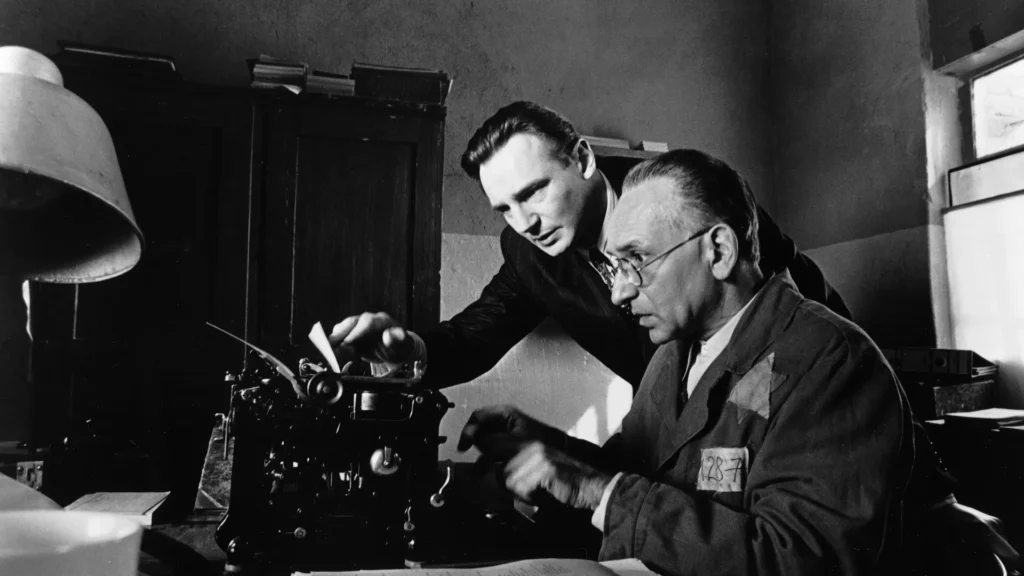 1993 was a great year for the movie industry as various exceptional films that continue to be enjoyed today were released to the public. Several outstanding films that have since become classics were released in 1993, ranging from time-honored romances to gripping tragedies. These films remain favorites for many people and will be enjoyed for years, thanks to their outstanding performances, compelling stories, and magnificent graphics.
These Best movies from 1993 are not streaming in your country?
Any of our picks not streaming in your country? ExpressVPN unlocks Reelgood and all of your streaming services, giving you access to all movies and TV shows from around the world. Stream them from anywhere with a 30-day money-back trial from ExpressVPN.
Unblock Streaming with ExpressVPN (3 months free for Reelgood users!)
Connect to a US or UK server via ExpressVPN.
Let ExpressVPN run in the background as you watch all of your movies and TV shows, securely and with no throttling or bandwidth limits.
Topping the list of the best movies 1993 is the classic drama Schindler's List. Derived from the factual occurrences of World War II, this captivating narrative eloquently portrays the harrowing repercussions of Nazi Germany. Featuring acclaimed actors Liam Neeson, Ben Kingsley, and Ralph Fiennes, the cinematic masterpiece presents a poignant and contemplative depiction of the Holocaust. Garnering an impressive array of seven Academy Awards, including the coveted best picture accolade, "Schindler's List" is a chilling chronicle that unveils the depths of wartime atrocities.
Another classic of 1993 is The Fugitive. This action-thriller stars Harrison Ford as Dr. Richard Kimble and follows his mission to find his wife's murderer. As Kimble quests for the truth, U.S. Marshal Deputy Samuel Gerard, played by Tommy Lee Jones, is in pursuit. With gripping writing and stellar performances, The Fugitive became a classic and has gone on to inspire various spinoffs.
Possibly the most iconic movie of 1993, Jurassic Park brought the extinct giant reptiles to life, redefining action blockbusters. Steven Spielberg took over and created an exciting journey for the audience where dinosaurs would steal the show. Starring Sam Neill, Laura Dern, and Jeff Goldblum, Jurassic Park holds a special place in the hearts of moviegoers and is one of the highest-grossing films ever.
Among the best romantic comedies of the 1990s is Sleepless in Seattle. Directed by Nora Ephron, this delightful movie follows Sam Baldwin and Annie Reed as they fall in love from across the miles. With Meg Ryan and Tom Hanks playing the leads, Sleepless in Seattle brought a light-hearted yet heartfelt story that continues to captivate audiences today.
Finally, a movie that couldn't be more different from the other titles on the list is Philadelphia. In this drama starring Tom Hanks and Denzel Washington, the protagonist is a gay man suing his employer for wrongful termination. By highlighting the prejudice and stigma towards those who are HIV/AIDS positive, Philadelphia served as a sharp reminder of the issues the LGBTQ+ community faced.
1993 was a great year for cinema, resulting in a selection of all-time classics. From the drama of Schindler's List to the hilarity of Sleepless in Seattle, each movie from this list brought something special to viewers, maintaining its popularity even decades later.
It is easy to see why 1993 was a year for movie classics, with powerful stories, strong performances, and unforgettable visuals. These classic films remain favorites for viewers at home and continue to be widely enjoyed today.