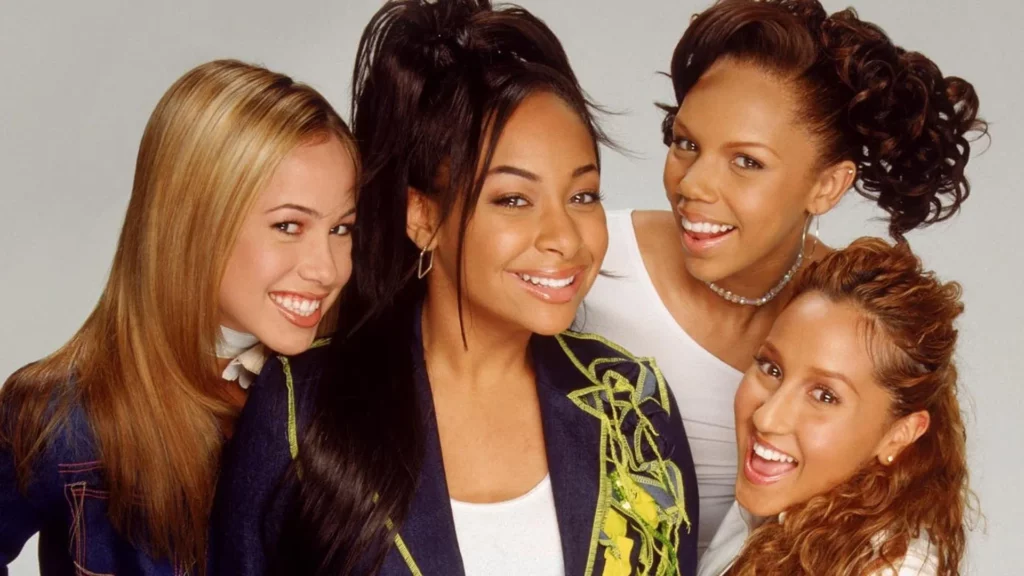 Regarding television networks specializing in bringing young audiences films they love, few can beat Disney Channel. Since its launch in 1983, Disney Channel has become renowned for its beloved original films, also known as DCOMs or Disney Channel Original Movies. Filled with beloved characters, genre-bending storylines, and timeless messages, these films have stood the test of time and remain a favorite among viewers worldwide.
These Best Disney Channel Original movies are not streaming in your country?
Any of our picks not streaming in your country? ExpressVPN unlocks Reelgood and all of your streaming services, giving you access to all movies and TV shows from around the world. Stream them from anywhere with a 30-day money-back trial from ExpressVPN.
Unblock Streaming with ExpressVPN (3 months free for Reelgood users!)
Connect to a US or UK server via ExpressVPN.
Let ExpressVPN run in the background as you watch all of your movies and TV shows, securely and with no throttling or bandwidth limits.
Unparalleled Appeal
What sets Disney Channel's original movies apart from the rest of their programming is their unparalleled dedication to stories that children and adolescents can relate to. Whether dealing with school and family issues, tackling the age-old moral dilemma of "right versus wrong," or simply highlighting the wonders of friendship and self-discovery, Disney Channel films consistently deliver a well-rounded dose of entertainment and inspiration for young viewers.
Without a doubt, these movies have enjoyed immense popularity over the years, and many have become certified classics of their own. Here is a rundown of the best Disney Channel Original Movies.
High School Musical
The most popular, enduring movie from the Disney Channel Original Movies library is High School Musical, released in 2006. Written by Peter Barsocchini and starring the likes of Zac Efron, Vanessa Hudgens, Corbin Bleu, and Ashley Tisdale, among many others, this movie revolves around the idea of breaking out of the social archetypes in high school and following one's dreams. It spawned two sequels – High School Musical 2 and 3 – and several official spin-offs, making it one of the network's most successful franchises.
The Parent Trap
A remake of the classic 1961 movie starring Hayley Mills, The Parent Trap, was released in 1998, starring a young Lindsay Lohan in a dual role. Directed by Nancy Meyers and written by Charles Shyer, this DCOM climaxes in a delightful reunion scene between the twins and their parents that no one can forget.
The Cheetah Girls
The Cheetah Girls, released in 2003, was one of the network's first major successes. Following the story of four high schoolers from diverse backgrounds brought together to perform in a musical group, the movie spawned two sequels and a television movie. It also featured major stars like Raven Symone and Adrienne Bailon.
Halloweentown
Perhaps one of the quirkiest Disney Channel Original Movies ever made, Halloweentown was released in 1998 and starred Debbie Reynolds and Kimberly J Brown as grandmother and granddaughter duo. The story follows Marnie and her magical journey of discovering her powers and saving a town of misfits from an evil force. The movie spawned three direct-to-video sequels as well as a prequel television movie.
The Mighty Ducks
Released in 1992 and starring Emilio Estevez as Gordon Bombay, The Mighty Ducks follows the story of a disgraced lawyer turned youth hockey coach and his close-knit team of misfit children. With its light-hearted and entertaining theme, the movie was widely appreciated and was followed by two sequels.
Cadet Kelly
Released in 2002, Cadet Kelly stars Hilary Duff as the main protagonist and tells of a young woman's struggle to adjust to military life amid her mother's married to an army colonel. Heart-warming and affirming, the movie became a classic simply due to its relatable and genuine story.
Smart House
Smart House is a 1999 movie directed by LeVar Burton, starring Katey Sagal and Judge Reinhold, which tells the story of a teenage prodigy's efforts to bring his family together with the help of a state-of-the-art "smart house." This movie succeeded as it balanced the trend of gradually advancing technology with real-life scenarios.
The Thirteenth Year
The 1999 movie The Thirteenth Year stars Cody Linley as the main character, which is turned into a merman – half human and half fish – after his 13th birthday when he learns about his lost Merfolk family. Despite its unique premise, the movie enjoyed immense success and was positively received, primarily taking into account the universal message it projected.
Zenon: Girl of the 21st Century
Released in 1999, Zenon stars Kirsten Storms as the title character and offers a unique look into the life of a teenage girl living in space. With its strong, confident female lead as an inspiration, Zenon is a movie that reinforces the idea that one can achieve their goals against all odds.
Mom's Got a Date With a Vampire
Mom's Got, a Date With a Vampire, is a 2000 DCOM starring Caroline Rhea, Charles Shaughnessy, and Matt O'Leary as a mother and her sons who agree to accompany the mysterious Mrs. Van Helsing on her mission to rescue the daughter of a vampire king. With its witty plot and well-crafted characters, the movie caught viewers' attention and is remembered nostalgically by many.
Concluding Thoughts
Disney Channel's original movies have created lifelong memories for millions of viewers across generations. From High School Musical to Mom's Got a Date With a Vampire, these films truly span decades and have cemented their place in the minds of their audiences. Fun, informative, and creative, these movies can empower young minds and inspire them to think differently.