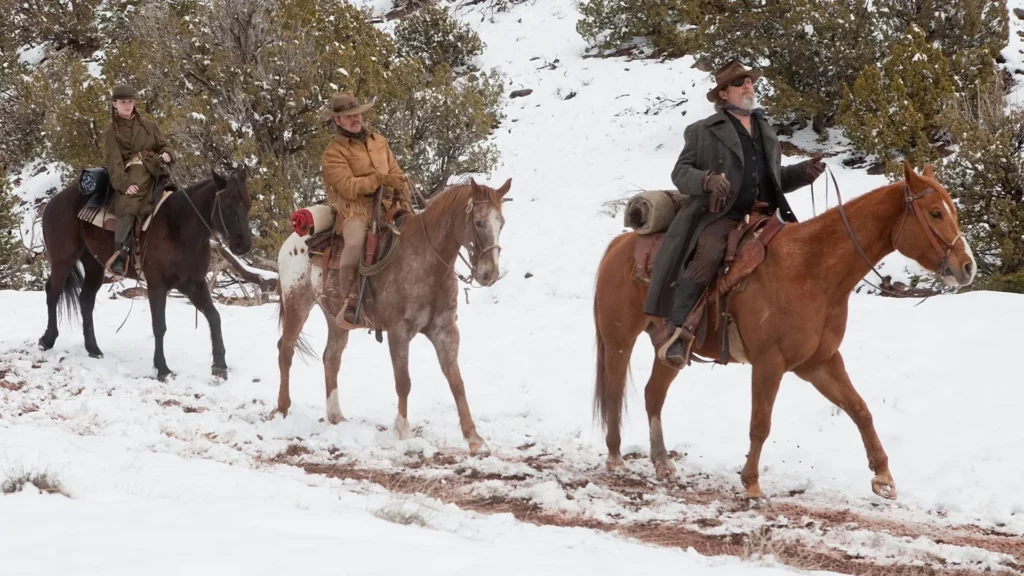 As a film director with a penchant for Westerns, I have long been captivated by the rugged beauty of the American West and the larger-than-life characters that inhabit it. From the classic John Wayne films of yesteryear to more modern offerings, there is a plethora of cowboy films out there that capture the spirit of this great land. In this article, I will highlight some of my favorite cowboy films that best capture the essence of the American West.
These Best Cowboy movies are not streaming in your country?
Any of our picks not streaming in your country? ExpressVPN unlocks Reelgood and all of your streaming services, giving you access to all movies and TV shows from around the world. Stream them from anywhere with a 30-day money-back trial from ExpressVPN.
Unblock Streaming with ExpressVPN (3 months free for Reelgood users!)
Connect to a US or UK server via ExpressVPN.
Let ExpressVPN run in the background as you watch all of your movies and TV shows, securely and with no throttling or bandwidth limits.
One of my all-time favorite westerns is The Magnificent Seven, directed by John Sturges and released in 1960. This classic film stars Yul Brynner as Chris Adams, a former gunslinger who assembles a group of seven outlaws to protect a small Mexican village from a band of marauding bandits. The film perfectly captures the wildness and unpredictability of the American West while also showcasing its beauty and grandeur. The characters are all wonderfully portrayed, and their interactions are full of wit and charm. It's an absolute must-see for any fan of the Western genre.
Another classic Western that captures the spirit of the American West is High Noon, directed by Fred Zinneman and released in 1952. The film stars Gary Cooper as Will Kane, a small-town marshal determined to uphold the law despite threats from a gang of outlaws. The film is a tense and suspenseful thriller, but it also conveys a sense of loneliness and isolation that is so often associated with the American West. Again, it's a gripping tale of justice and morality that will leave you on the edge of your seat.
Unforgiven is one of my favorite modern westerns, directed by Clint Eastwood and released in 1992. Eastwood stars as William Munny, an aging gunslinger who reluctantly takes on one last job to save his struggling farm. This film perfectly captures the gritty realism of life in the American West and examines some difficult moral questions along the way. It's an intense and thought-provoking story that will stay with you long after viewing it.
John Ford's 1956 classic The Searchers is another must-see for any fan of Westerns. The film stars John Wayne as Ethan Edwards, a Civil War veteran who embarks on a quest to rescue his niece from a Comanche tribe. This epic tale of revenge and redemption is thrilling and heartbreaking, showcasing some stunning visuals and an unforgettable performance from Wayne. It's an absolute masterpiece that deserves to be seen by all fans of Western films.
True Grit, directed by Joel Coen and released in 2010, is another modern Western that deserves special recognition. The film stars Jeff Bridges as Rooster Cogburn, an alcoholic U.S. Marshal tasked with helping a young girl find her father's killer. This film provides a unique take on the classic Western formula while capturing key elements such as violence, honor, and redemption. It's an entertaining romp through the American West that will leave you wanting more.
Conclusion
The American West has long been an inspiration for filmmakers looking to capture its unique spirit on screen. From classic John Wayne films to more modern offerings, plenty of cowboy films out there tell stories about rugged cowboys and brave pioneers that will keep you enthralled for hours on end. This article has piqued your interest in some of these great films and will encourage you to go out there and watch them for yourselves!