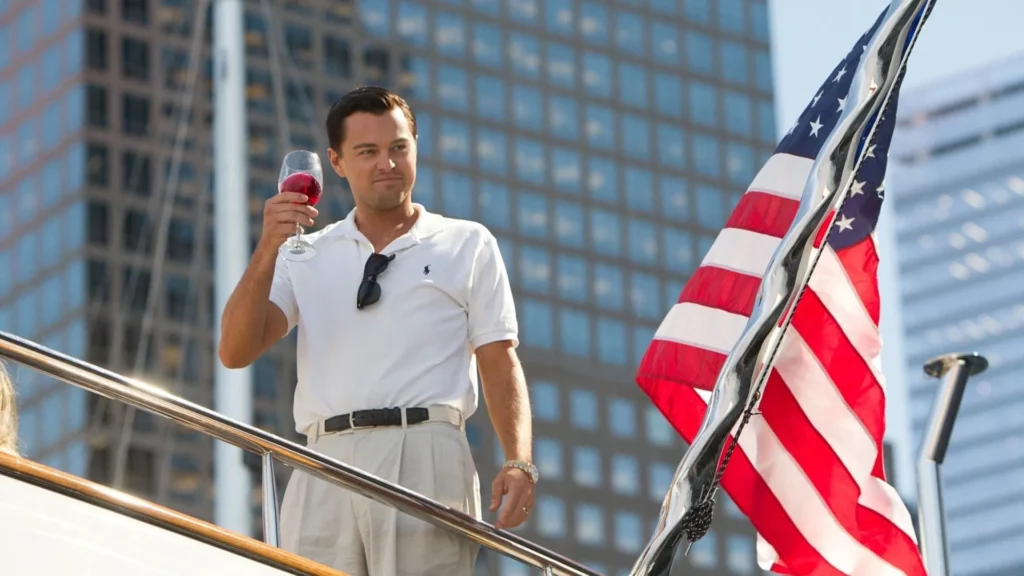 The best business movies offer a wealth of knowledge and insight that can be translated into valuable and tangible lessons that can be implemented in real-life business and entrepreneurial endeavors. Many of these movies showcase inspiring tales of leadership, difficult decisions, and the triumph of internal dynamics and values in seizing success. Whether offering a look at risk and reward, a peek at the journey to market a product or a glimpse of the cornerstones of effective management, there is much to learn from the movies that show us that there is more to business than simply earning potential.
These Best Business movies are not streaming in your country?
Any of our picks not streaming in your country? ExpressVPN unlocks Reelgood and all of your streaming services, giving you access to all movies and TV shows from around the world. Stream them from anywhere with a 30-day money-back trial from ExpressVPN.
Unblock Streaming with ExpressVPN (3 months free for Reelgood users!)
Connect to a US or UK server via ExpressVPN.
Let ExpressVPN run in the background as you watch all of your movies and TV shows, securely and with no throttling or bandwidth limits.
The best business movies give us a better understanding of real-life business complexities. Successful business leaders make daily decisions from which there is a lot to learn. From "The Social Network" to "The Pursuit of Happyness" and "Citizen Kane" to "The Wolf of Wall Street," here are some of the great lessons from the best business movies.
The Social Network (2010)
This story of Facebook's Mark Zuckerberg offers important lessons on the power of ideas and how personal determination and perseverance are crucial assets for a successful entrepreneur. The Social Network teaches business starters to focus on their goals and never give up. Zuckerberg's ideas, clear goal setting, and relentless pursuit of achievement are a lesson to all.
The Pursuit of Happyness (2006)
This inspiring movie shares the true story of Chris Gardner as he lands an unpaid internship at a stock brokerage firm in San Francisco. It shares the untold story of hard work, resilience, unwavering determination, hope, and humor in achieving one's dreams. The Pursuit of Happyness has resonated with viewers as it displays Gardner's unyielding faith in himself and his desire to reach his goals.
Citizen Kane (1941)
This colossal classic offers lessons on the importance of education, experienced staff, and the power of accountability and responsibility. It is a lesson on how amassing vast wealth does not mean business success, as based on the story's rise and fall of the media mogul Charles Foster Kane. He needed to recruit talent with the right financial acumen skills.
The Wolf of Wall Street (2013)
This movie, written by Jordan Belfort, is based on the true-life events that occurred in the 1990s. Many let this movie reinforce the idea that illegal Financial manipulation and deception are the only way to make money within the highly competitive financial industry. This shows how dangerous recklessness can be in business and the ruthless nature of some industry participants.
Inception (2010)
This movie shows its viewers how businesses can become more efficient and successful with lateral thinking. Director Christopher Nolan conveys to the audience how strategic approaches can be creative, smart, and inspiring as everything is up to interpretation based on the individual's opinion. Inception showcases the importance of creativity, idea generation, and teamwork to succeed. The movie reminds entrepreneurs that success doesn't come from one individual alone but from a collective effort to build a successful business.
In conclusion, all the great business films offer key lessons for any aspiring business owner or entrepreneur. The abovementioned movies entertain and give us valuable lessons that can help form ideas and strategies related to business ventures. The movies all explain how human relationships, creative brainstorming, and teamwork are important factors in fulfilling business success. Whether it's providing a realization of the importance of a good team, how effective communication with employees and staff members should be, or the power of great ideas, the business movies of today are giving us a direct link to how entrepreneurs are growing and succeeding in their fields.