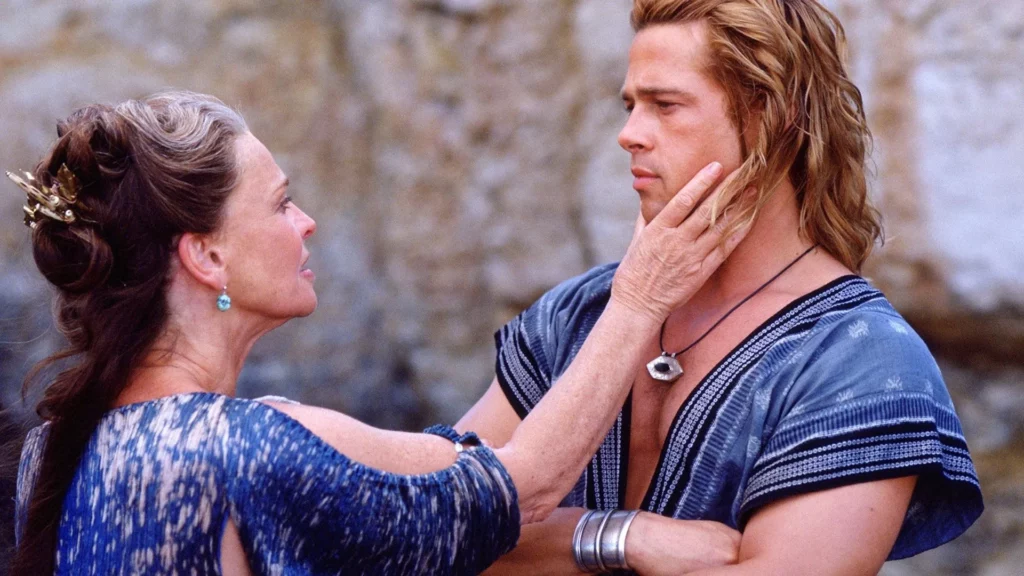 Brad Pitt is one of his generation's most versatile and prolific actors, with nearly four decades of career. His ability to transform into a range of characters, from the hard-hitting to the humorous, has earned him a place in the hearts of film fans everywhere. Here, we look back at some of Pitt's finest performances.
These Best Brad Pitt movies are not streaming in your country?
Any of our picks not streaming in your country? ExpressVPN unlocks Reelgood and all of your streaming services, giving you access to all movies and TV shows from around the world. Stream them from anywhere with a 30-day money-back trial from ExpressVPN.
Unblock Streaming with ExpressVPN (3 months free for Reelgood users!)
Connect to a US or UK server via ExpressVPN.
Let ExpressVPN run in the background as you watch all of your movies and TV shows, securely and with no throttling or bandwidth limits.
Early Roles
Though he had smaller roles in several films in the late 1980s, the 1992 Western drama A River Runs Through It marked a turning point in Brad Pitt's career. His portrayal of Paul Maclean earned him widespread acclaim and brought him to the attention of filmmakers. He followed this up with a role in the 1993 classic Kalifornia, which saw him play a violent hitchhiker alongside David Duchovny.
In 1995, Pitt starred in the crime comedy-drama Se7en, playing a detective alongside Morgan Freeman and Kevin Spacey. His performance as David Mills is considered one of his best, establishing him as a major player in Hollywood.
Career Highs
In 1999, Pitt starred in the iconic crime drama Fight Club, playing insomniac Tyler Durden alongside Edward Norton. The film was a major success and cemented Pitt's status as one of the most sought-after actors in Hollywood.
The following year, he portrayed the titular character in the biopic Troy, a role that saw him battle against the great city of Troy in a performance that earned him widespread acclaim.
Pitt followed this up with several successful films, including Ocean's Eleven, Mr. & Mrs. Smith, Babel, and The Curious Case of Benjamin Button. He was also nominated for an Academy Award for his performance in the 2008 drama The Curious Case of Benjamin Button.
Recent Roles
In recent years, Pitt has starred in several critically acclaimed films, including Moneyball, World War Z, and Ad Astra. His performance in the 2019 drama Once Upon A Time In Hollywood earned him an Academy Award for Best Supporting Actor.
Brad Pitt's Career Transformations
Brad Pitt has transformed throughout his long and successful career, taking on several challenging roles in blockbusters and independent films. His ability to fully embody a character has earned him praise from critics and fans alike.
From Westerns to War Films
Early in his career, Pitt starred in several westerns, such as A River Runs Through It and Legends of the Fall. He followed this up with several crime dramas, including Seven and Fight Club.
In recent years, Pitt has taken on more challenging roles, such as the titular character in Troy and the troubled astronaut in Ad Astra. In addition, his performance in the 2019 war drama Fury earned him widespread acclaim.
Comedic Timing
Though best known for his dramatic roles, Pitt has also proven adept at comedy, displaying impeccable comedic timing in films such as Burn After Reading and The Big Short. He also starred in the hit Ocean's Eleven franchise, delivering several hilarious performances alongside George Clooney and Matt Damon.
Collaborations With A-List Directors
Throughout his career, Pitt has collaborated with some of the most acclaimed directors in Hollywood, such as Quentin Tarantino, Steven Soderbergh, and David Fincher. His ability to work alongside some of the biggest names in the industry has undoubtedly contributed to his success.
Conclusion
From Westerns to war films, Brad Pitt has displayed his versatility throughout his career. His ability to embody a range of characters and his comedic timing and collaboration with some of Hollywood's most acclaimed directors have earned him praise from critics and fans alike. But, undoubtedly, Pitt's best performances are yet to come.