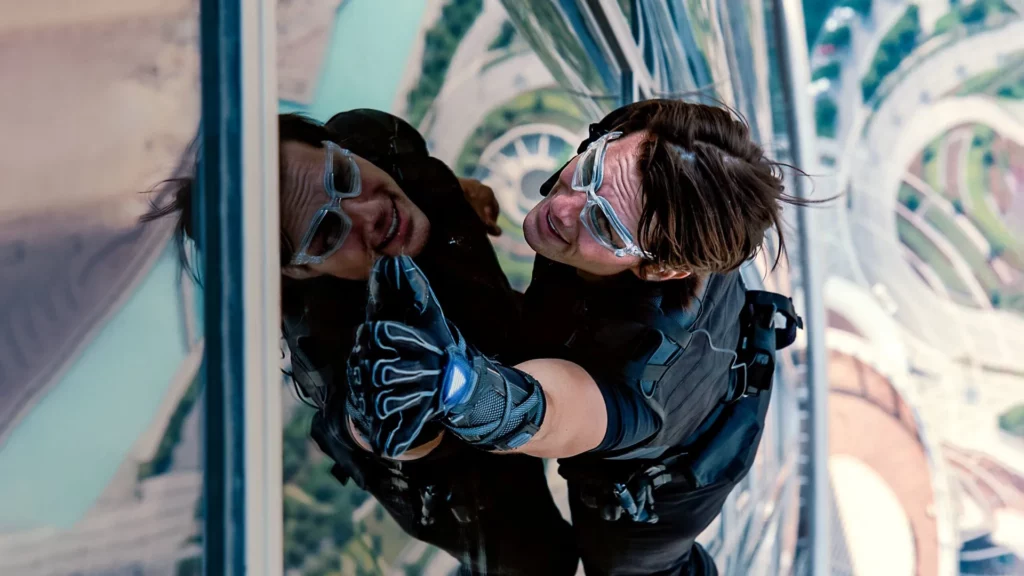 The allure of action protagonists confronting antagonists on the grand cinematic stage is universally cherished. The rapid exchange of dialogues, the awe-inspiring spectacle of special effects, and the riveting action sequences all contribute to a heart-pounding cinematic experience. Few things match the exhilaration of immersing oneself in an exceptional action film. Therefore, if you seek a gratifying evening, procure some popcorn, recline comfortably, and prepare to indulge in screening one of these eight monumental blockbuster action movies.
These Best Action movies to Stream are not streaming in your country?
Any of our picks not streaming in your country? ExpressVPN unlocks Reelgood and all of your streaming services, giving you access to all movies and TV shows from around the world. Stream them from anywhere with a 30-day money-back trial from ExpressVPN.
Unblock Streaming with ExpressVPN (3 months free for Reelgood users!)
Connect to a US or UK server via ExpressVPN.
Let ExpressVPN run in the background as you watch all of your movies and TV shows, securely and with no throttling or bandwidth limits.
Frequently regarded as an epitome of exceptional action cinema, "Die Hard" traces the journey of NYPD detective John McClane (embodied by Bruce Willis) in his daring endeavor to liberate hostages trapped within a building abducted by a German terrorist (brought to life by Alan Rickman). This cinematic masterpiece melds astute humor, intricate character evolution, and impeccably orchestrated action vignettes, solidifying "Die Hard" as an enduring gem within the action genre, impervious to the erosions of time.
Keanu Reeves' John Wick is a retired hitman pulled back into the assassin's world after his beloved dog is killed. An incredible adventure follows as John Wick fights through a dangerous criminal underworld and seeks revenge. The movie is thrilling and energetic, and its fight sequences offer one of the best action experiences in modern cinema.
The first installment of Daniel Craig's James Bond series, Casino Royale, is widely touted as one of the best 007 movies ever. When James Bond is sent to investigate a banker in the underworld, he discovers that his target is planning to win a high-stakes poker game. Exciting action sequences, stunning cinematography, and amazing performances make Casino Royale an unforgettable action experience.
This 2015 post-apocalyptic movie follows Max (Tom Hardy) on a wild, car-chase-filled adventure through a brutal wasteland. Director George Miller has managed to turn this post-apocalyptic world into an action masterpiece, creating a thrilling vision of a shattered civilization and unforgettable action set pieces.
The Matrix marked a revolution in both action and sci-fi movie genres. It follows a computer programmer named Neo as he learns that his world is a computer-generated dream world crafted by intelligent machines. Simultaneously a sci-fi and an action flick, the Matrix combines the two genres to create a truly unique experience.
Tom Cruise returns as IMF agent Ethan Hunt for this heart-stopping installment of the Mission: Impossible series. After being disputed by the U.S. government, the team sets out to stop a dangerous terrorist plot. The film features some great stunts, including an iconic scene where Cruise scales a high-rise in Dubai.
Brimming with astonishing visual spectacles, Guardians of the Galaxy seamlessly melds the dynamism of comic book action with the expanse of space odysseys. Tracing the exploits of an eclectic group of outsiders as they endeavor to thwart an omnipotent antagonist's bid for universal dominance, this cinematic gem effortlessly balances wit and exhilaration. Bolstered by a stellar ensemble, a resounding soundtrack, and an interstellar clash that ranks among the most memorable, this film transcends expectations, weaving an unparalleled tapestry of entertainment.
This animated superhero adventure is a visual spectacle. When a radioactive spider bites teenager, Miles Morales, he gains the ability to shoot webs and walk on walls. To save the world from a powerful villain, Miles teams up with five other Spider-people from alternate universes to form a superpower team. The movie's incredible art style, vibrant colors, and exciting action sequences make it a must-see for any action lover.
If an appetite for riveting action beckons, rest assured that these remarkable action films stand ready to enthrall. Whether your preference leans towards the extraordinary exploits of superheroes, the covert world of espionage, or the adrenaline-fueled realms of post-apocalyptic sagas, each of these cinematic offerings guarantees an unforgettable journey into heart-pounding action. Take a moment to recline, brace for a symphony of explosions, and embark on a streaming experience that promises to leave an enduring mark of exhilaration.